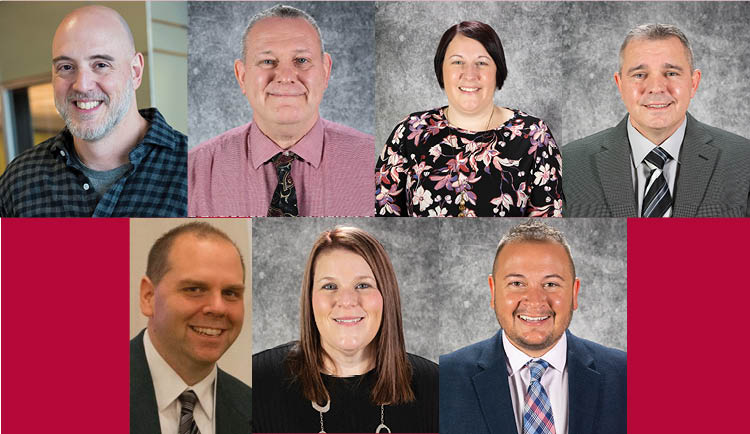 The College of Education and Communications Impact Awards recognize COEC alumni for their outstanding achievement in their profession, their engagement with IUP, and/or their leadership in their discipline or community.
The Impact Award serves to inspire our current students. It is a symbol of the respect and admiration held by the College of Education and Communications for these celebrated alumni and friends.
2021 Impact Award Recipients
John Garruto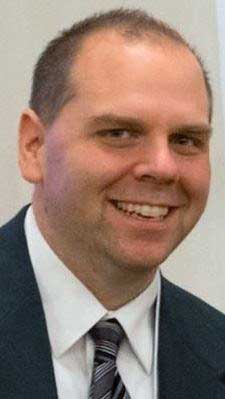 John Garruto graduated from the IUP doctoral program in School Psychology in December 2010. His dissertation was titled "Curriculum-Based Measurement and Cognitive Assessment Predictions on Reading Outcomes: A Meta-Analysis," for which he received the Woodcock Munoz Foundation Outstanding Doctoral Dissertation of the Year award. He is a New York state certified school psychologist, a nationally certified school psychologist, and a New York licensed psychologist.
Garruto has been a practicing school psychologist in the Oswego City School District since 1999, an adjunct instructor for the State University of New York at Oswego since 2006, and an educational consultant with Houghton-Mifflin-Harcourt/Riverside publishing. He has served as a national trainer for the Woodcock Johnson Fourth Edition Suite of Assessments.
Garruto received the New York Association of School Psychologists Presidential Service Award in October 2011 and October 2015, as well as the New York Association of School Psychologists Distinguished Service Award in October 2020. He served as the New York Association of School Psychologists Speaker Chairperson in 2011 and 2015, the Research Chairperson from 2011 to 2016, and was elected president of the New York Association of School Psychologists in 2016. In December 2014, Garruto was appointed as at-large member of the Ethical Conduct and Professional Practices Committee of the National Association of School Psychologists. From 2017 to 2020, he served as a writer for the 2020 revision of the National Association of School Psychologists Principles of Professional Ethics; in 2019 was appointed member of the Ethics and Professional Practices Board; and in 2020 was appointed co-chair of this same board.
Garruto has amassed over 25 presentations in state, regional, national, and international venues; authored book chapters in Feifer and Rattan's Emotional Disorders: A Neuropsychological, Psychopharmacological, and Educational Perspective and Mather and Jaffe's Comprehensive Evaluations: Case Reports for Psychologists, Diagnosticians, and Special Educators, and co-authored the book Essentials of the Woodcock Johnson Fourth Edition Cognitive Abilities Assessment. It is clear that John Garruto has established himself as a leader in the field of school psychology at the state and national levels.
Stacie L. Huber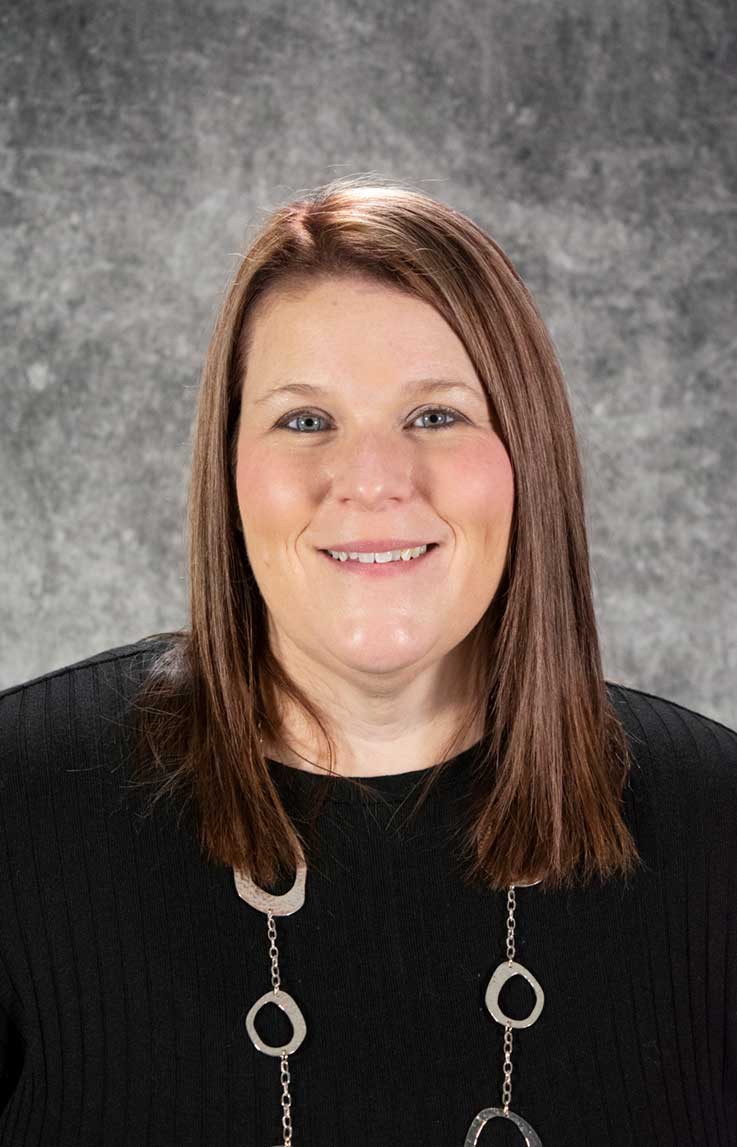 Stacie Huber holds three IUP degrees which include an MA in clinical mental health counseling, an MA in criminology, and a BA in criminology. She is a licensed professional counselor and national certified counselor. For a decade, she provided services at the Community Guidance Center that included being the chief operations officer, director of the Child/Adolescent/Adult Partial Mental Health Programs, director of the Family-Based Mental Health Services, and a strength-based therapist. She has also consistently provided outstanding supervision to IUP Department of Counseling students during their clinical placements.
Her extensive professional experience enhances her student supervision. Prior to her employment at the CGC, she worked in a variety of counseling and supervisory positions that included being a therapeutic family care program director, training consultant, and youth counselor. She has been instrumental in creating innovative programs that meet community needs and has collaborated with key stakeholders.
Currently, she is a mobile professional care manager with UPMC Health Plan. Huber volunteers as a mental health liaison for forensic interviews at the Child Advocacy Center, and is a member of the Suicide Task Force of Indiana County and of the Indiana County Crisis Intervention Stress Management Team. Huber was previously was honored with the 2018 Rural Health Hero of the Year Award and the 2015 Making a Difference Award.
Chad Jurica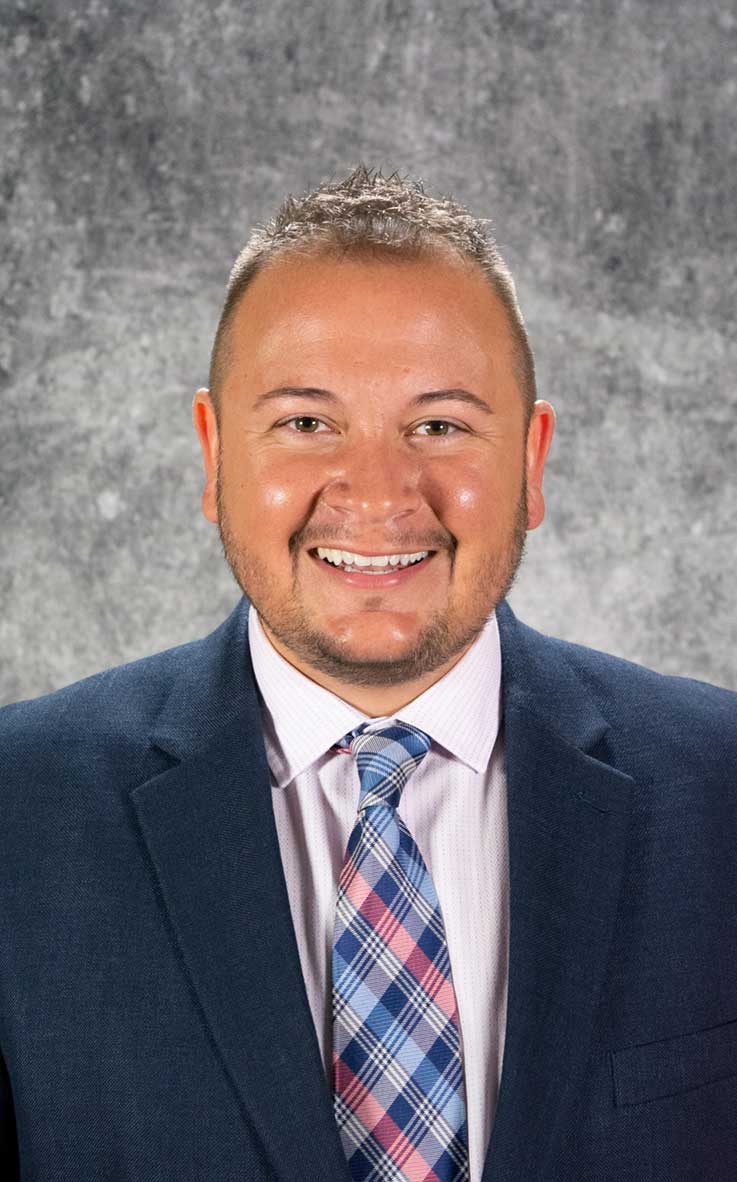 Chad Jurica was a member of the second graduating class for the IUP Disability Services program. Jurica was invited to be the program commencement speaker in 2007. Following graduation, he continued his education, focusing on Student Affairs in Higher Education at IUP. His focus on higher education coupled with his disabilities services degree positioned him perfectly to work with advising students academically through university support services and providing accommodations. Jurica has worked in the role of advising and disability support services the past 11 years.
His responsibilities have put him in direct contact supporting hundreds of students every semester. Jurica works individually with students with learning, psychiatric, sensory, and cognitive disabilities; and, in his current role at the University of Pittsburgh as a disability specialist, he schedules, monitors academic progress, evaluates documentation to determine eligibility and reasonable accommodations, provides case management, and disseminates information. His role at the University of Pittsburgh also allows him to coordinate the American Sign Language services and the Computer Assisted Real Time Captioning services known as CART. Jurica is regularly called upon to give presentations across the University of Pittsburgh's campus to inform on the Disabilities Support Services scope of offerings, accommodations, and resources of his department.
Jurica is the advisor to two different campus organizations. Eye to Eye is a nationwide mentoring organization for students with Learning Disabilities and/or ADHD. Eye to Eye is the only national after-school program pairing students with learning disabilities with college-aged students with similar disabilities. He also advises the Special Olympics College, which is an official campus organization and is led by students with and without intellectual disabilities.
In addition to his Disabilities Services responsibilities at the University of Pittsburgh, Jurica is an active member of the Staff Council. He has completed the diversity and inclusion certificate program that stresses the understanding of the importance of a diverse and inclusive workplace, celebrating differences, and the benefits of diversity in an academic environment through the University of Pittsburgh faculty and staff development program. He is an active member of the Survivor's Support Network, which provides support, knowledge, and tools to support survivors of sexual misconduct at the University of Pittsburgh campus. He also sits on the Sexual Assault Task Force committee. Jurica serves as an active member on the Allies Network, designed to improve visibility and support to LGBTQIA students and employees.
Within the community, Jurica sits on the board of Academic Success Advocates. This is a nonprofit organization supporting parents of children with special needs. He is also an active member of the United Way of Southwestern Pennsylvania.
As an alumnus of IUP, Jurica is an active member of the IUP Alumni Association. He participates in many networking events and assisted in writing the congratulatory notes to the 2020 graduating students during the pandemic. Jurica sets a wonderful example of how to impact both students with disabilities and educating the greater community of the issues and needs of diverse populations.
Tim Lambert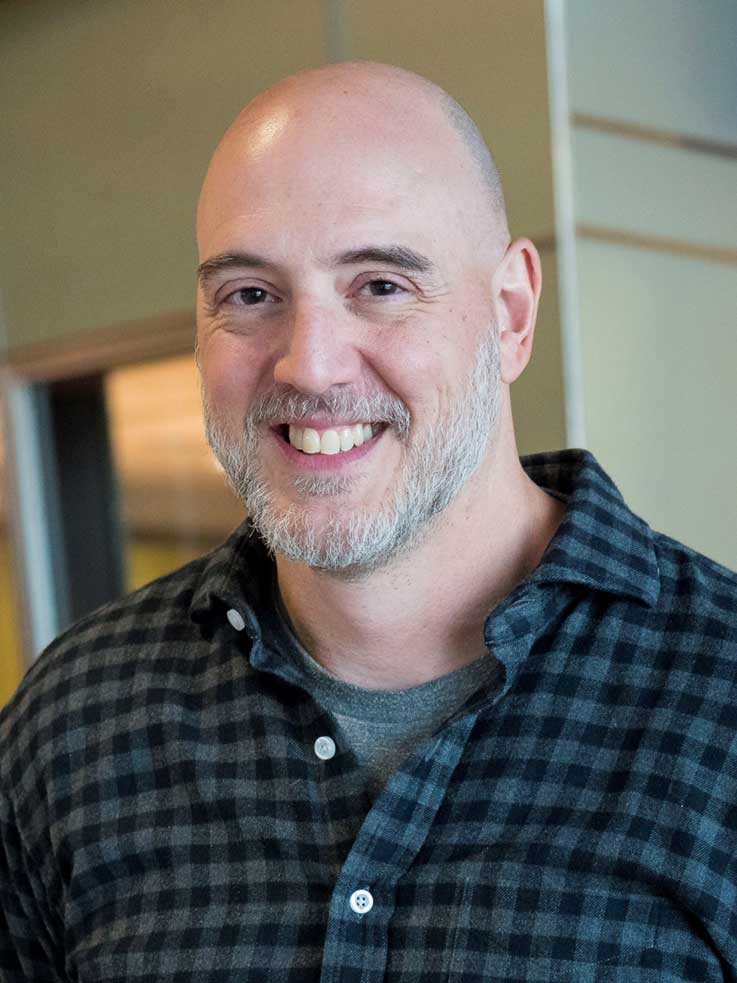 Tim Lambert is the multimedia news director for WITF-FM in Harrisburg. WITF is a National Public Radio affiliated station, and listeners to NPR know this media outlet finds a unique role in the communities served by its stations.
Journalism at WITF focuses on issue-oriented reporting.Lambert has researched and reported stories focusing on the challenges faced by veterans, the wars in Iraq and Afghanistan, state government accountability, the opioid epidemic, and of course more recently, the toll and tragedy of COVID-19.
Lamberthas been recognized for his work with the most prestigious national awards presented in the world of broadcast and multimedia news reporting. The award named for legendary radio reporter Edward R. Murrow is presented annually to recognize the most outstanding achievements in broadcast and digital journalism.Lambert has been presented with six national Murrow Awards.
One of Lambert's Murrow Awards came from reporting on the events of 9/11, when his unique association to that day brought his personal life and professional life together with the crash of Flight 93. If you visit the Shanksville Flight 93 Memorial, one of the last turns you make will be onto Lambertville Road. Lambert's family owned the property adjacent to the crash site. Some days after the crash,Lambert and his father went to the scene of the crash and were with officials as they walked his family property to recover artifacts from Flight 93. WhenLambert identified himself to the coroner as a news reporter, the coroner asked, "What are you going to do? Report on yourself?"
Lambert shared his 9/11 experience with IUP students as the Department of Communications Media commencement speaker in 2010. His roles as a landowner and a journalist in the midst of such a high-profile story led to him being profiled by other national media, including CNN, USA Today, and U.S. News and World Report. The Lambert property, once scarred with the remnants of the crash, now covered with flowers, trees, and memorials to those who died that day, is part of the National Park Service memorial to Flight 93.
The Murrow Awards and other national recognition, including a duPont-Columbia University Silver Baton Award, placeLambert and his colleagues at WITF in competition with premiere media organizations, including 60 Minutes, HBO, CNN, and the New York Times.
As an active member of his community,Lambert has served as a member of the Flight 93 National Memorial Task Force and remains a member of the Friends of Flight 93. He is regularly asked to speak to community and civic organizations about journalism, the First Amendment, his stories, and his 9/11 experience; but he has also openly shared the challenges his family faced as his mother battled Alzheimer's Disease.
He is married to Amy Miller Lambert, a district sales manager for Glaxo-Smith-Kline. Tim and Amy live with Happy, a blue-eyed corgi mix.
Keith McCracken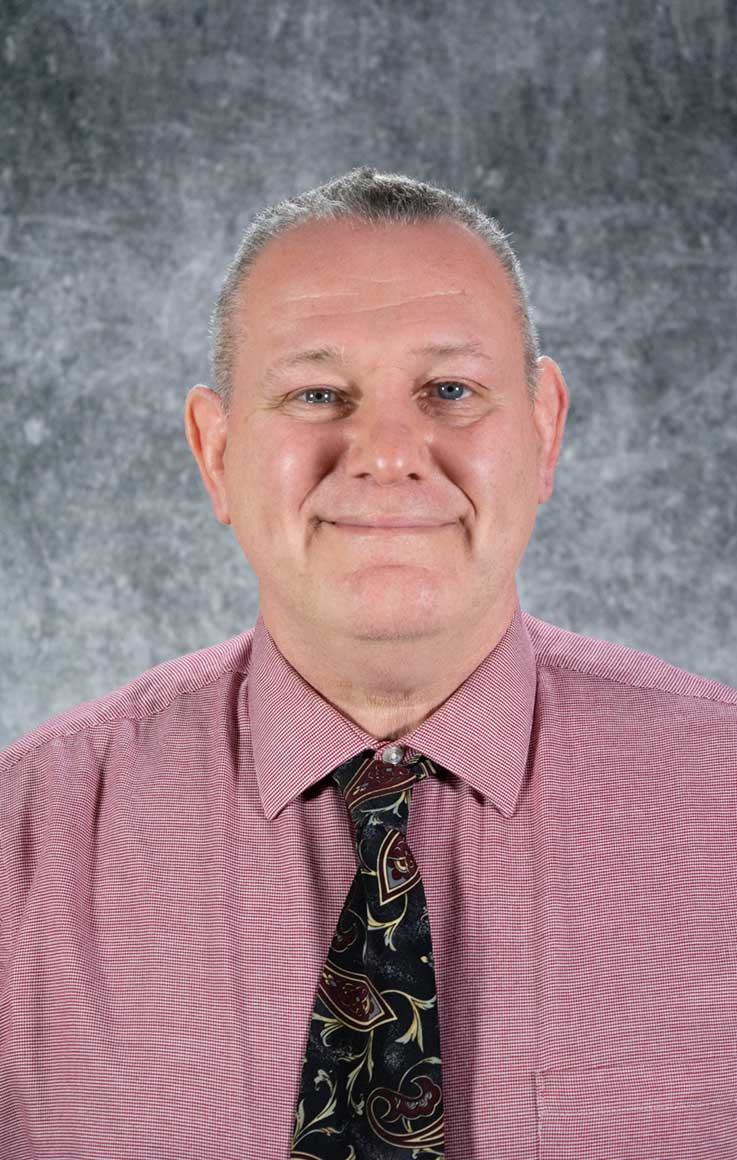 Keith McCracken's passion for career and technical education started many years ago when he worked in the machining field as a machinist, laboratory technician, and automation technician before finding his way to the Indiana County Technology Center as the secondary machining technology instructor. This job ledMcCracken to the IUP Center for Career and Technical Personnel Preparation to obtain his bachelor of science in vocational education and cooperative education teacher certification.
For several years, McCracken enjoyed the role of machining instructor at the Indiana County Technology Center before becoming the cooperative education coordinator. It was at this time that he returned to IUP and the Center for Career and Technical Personnel Preparation as a part-time faculty member to teach the Cooperative Education Certification Program. McCracken's passion for work-based learning and the community connections that it promotes is evident to anyone who engages him in conversation about his students and the benefits of career and technical education.
Morgan Rizzardi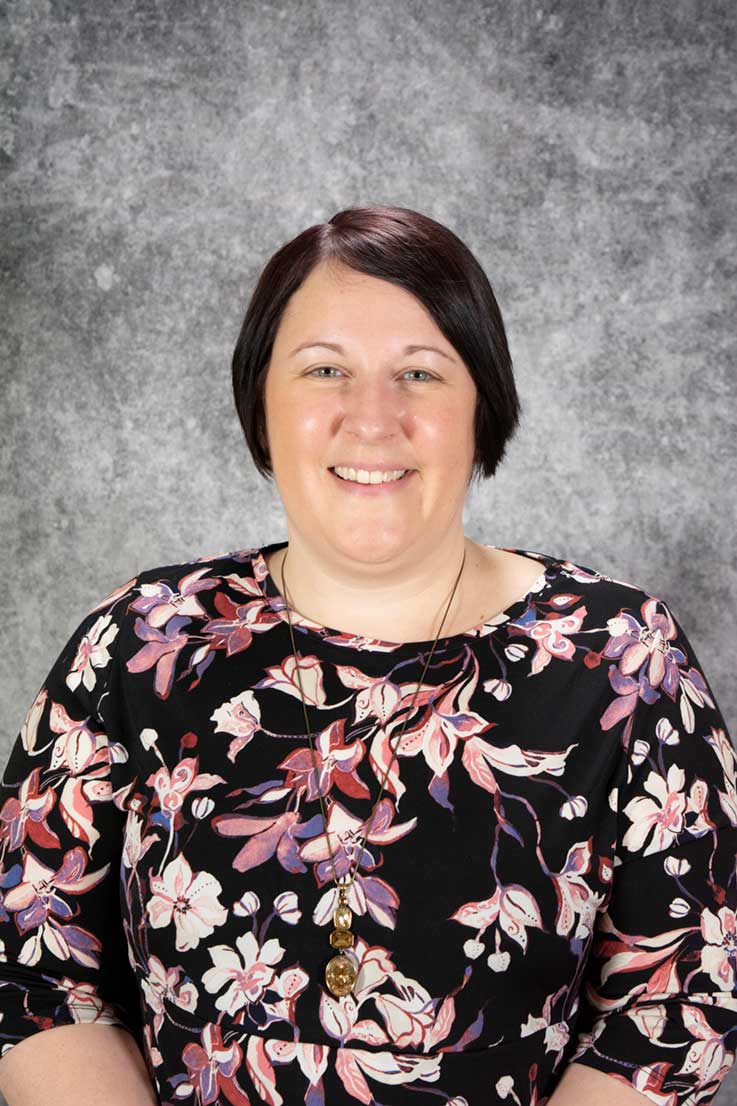 Morgan Rizzardi is at Butler County Community College, where she has worked since earning her master of arts degree in the College of Education and Communications in 2009. In her time at Butler County Community College,Rizzardi has advanced through the professional ranks and now serves as the college's associate director of admissions. In addition to her master's degree from IUP, she holds a bachelor of science degree in psychology from Slippery Rock and is currently working on her doctor of education degree in administration and leadership studies IUP.
Rizzardi's impact extends outside of her administrative position at Butler County Community College where she also serves as an award-winning advisor to the Rho Phi Chapter of Phi Theta Kappa Honor Society; as an intern on the college's Diversity, Equity, and Inclusion Council; and as a training facilitator for the college's Safe Zone program.Rizzardi has also dedicated herself to her professional community as a member of multiple national and state associations, including the Pennsylvania College Personnel Association, where she served as president from 2014 to 2015.
Jeff Smathers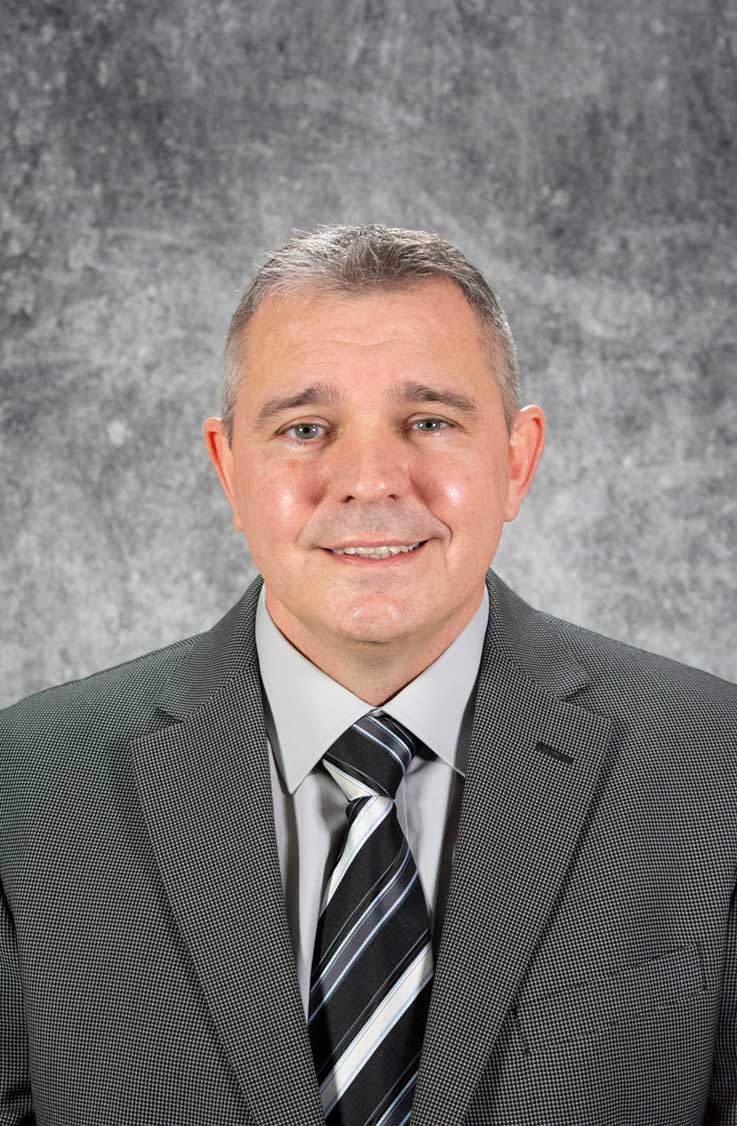 Jeff Smathers earned his bachelor of science degree in elementary education and principal certification from IUP and his master's degree from Kutztown University. He currently serves as a second-grade teacher at Saltsburg Elementary School in the Blairsville-Saltsburg School District.
The mission of IUP's Educator Preparation programs is "to provide dynamic, collaborative experiences that develop reflective, deliberate, twenty-first-century educators who serve and lead ethically, responsibly, and professionally in educational institutions." Smathers' work reflects this mission in several ways. He is always opening his classroom to the pre-student and student teachers, most recently the Professional Development School teacher candidates. Smathers served as the Blairsville-Saltsburg teacher liaison when the Professional Development School partnership began with the district. He has participated in the yearly data retreats and with PDE Innovative Teacher Residency Grants activities. Smathers has been an outstanding mentor to our pre-service teachers.
He is committed to the field of elementary education and IUP's teacher candidates and programs. Smathers is a model professional educator who is highly respected by his peers and students, and most deserving of being recognized for his impact on the education profession.