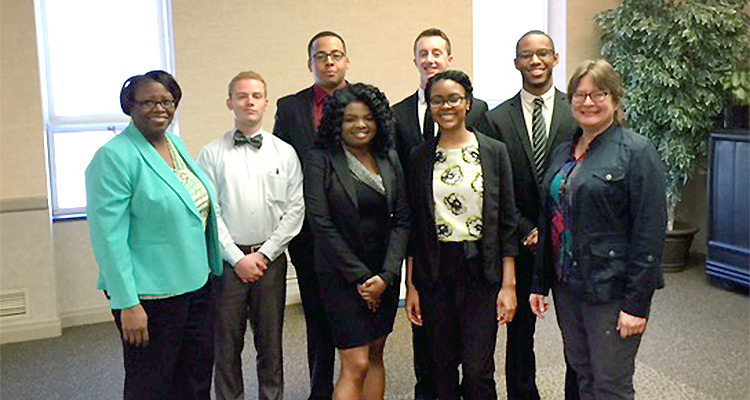 The Douglass Debate Team is designed to help students learn how to utilize information in new ways and to promote deep thinking. Students learn how to listen actively and effectively, present ideas persuasively, and solve problems.
The Douglass Debate Team exists across the Pennsylvania State System of Higher Education. No experience is required, and student training culminates with a system-wide tournament in the spring semester.
The process to become a Douglass Debate Team member varies from university to university. However, student members of the Douglass Debate Team are recipients of a scholarship through the IUP Promising Scholars Program. As part of their scholarship commitment, they participate in one of three Douglass Institute programs during their sophomore year at IUP. Members of the Douglass Debate Team are second-year students who were admitted through the Promising Scholars Program.