Audio production is an important part of the curriculum in the Communications Media Department. In the audio courses, the focus is on digital audio with an emphasis on recording music, commercials, and narration. The courses are popular, with four to six sections of audio each year, as well as the opportunity for advanced students to participate in special audio projects through a practicum experience. Students can use these courses to pursue careers that apply audio in a range of fields, including music recording, video sound post-production, audio for games and simulations, and live sound for events.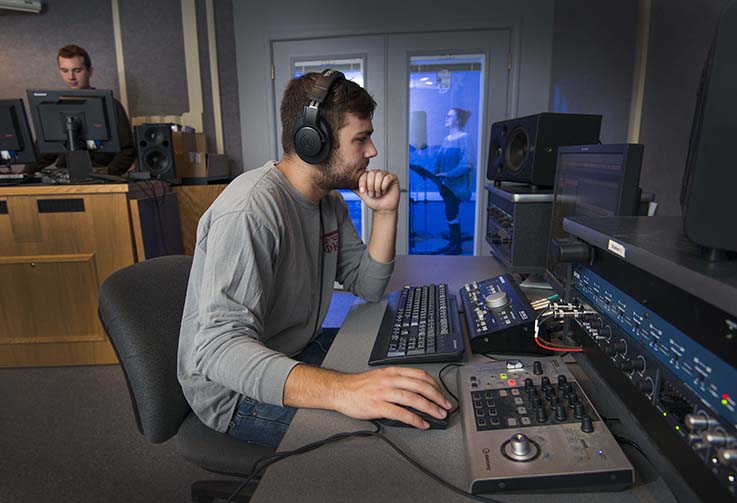 The basic audio lab provides students with an introduction to digital and analog recording. Digital recording uses the Steinberg Cubase recording software and provides CD-quality recording at 16 bit and 44.1 KHz.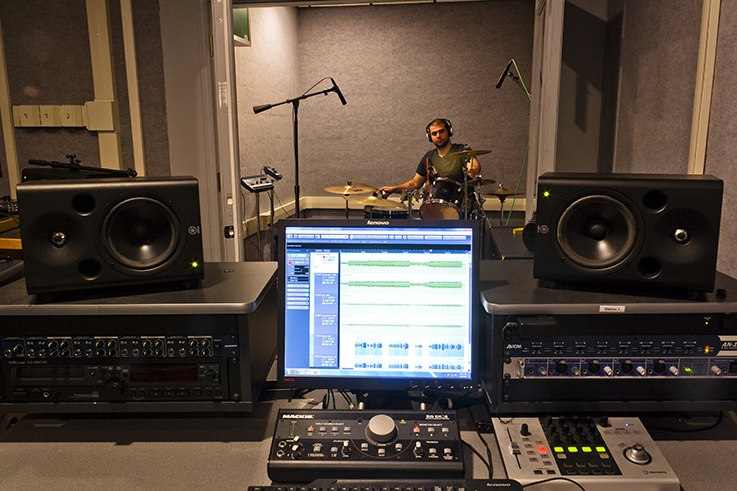 The advanced lab provides professional-level studio technology. A recording booth serves six computer audio stations with record and talkback capabilities via an Aviom digital/analog network. Steinberg Cubase professional audio software supports up to 192 tracks at 16 or 24 bit and sampling rates of 44.1 to 96 KHz. Both mouse/keyboard and physical controllers are provided. The software provides extensive effects processing and pitch correction capabilities.