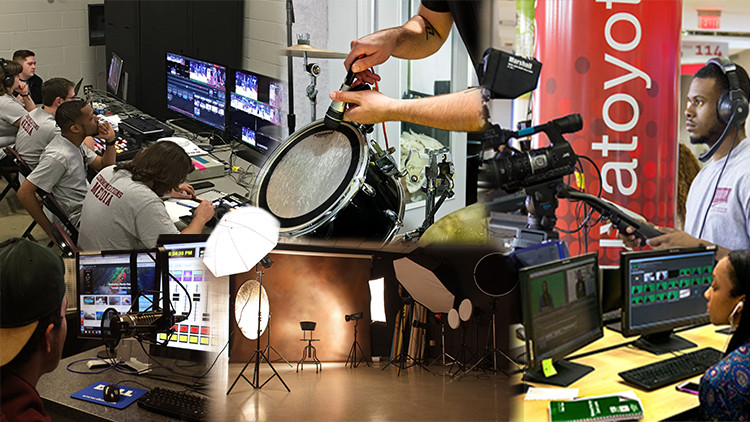 The Communications Media Department features state-of-the-art facilities and equipment.
Television Station
IUP-TV is a student-run program sponsored by the Communications Media Department. IUP-TV provides students with hands-on learning and experience in television production and its related fields.
Photography Studio
The Communications Media Department at IUP houses many facilities, including a state-of-the-art photography studio.
Graphics and Multimedia Labs
The graphics lab, located on the ground floor of Stouffer Hall, provides a variety of software applications. The facility is used for instruction in graphics as well as multimedia production.
Radio Station
The radio station at IUP, WIUP-FM, is a 1600-watt, non-commercial, student-operated facility located on the ground floor of Davis Hall.
Audio Recording Studios
Audio production is a popular curriculum in the Communications Media Department.