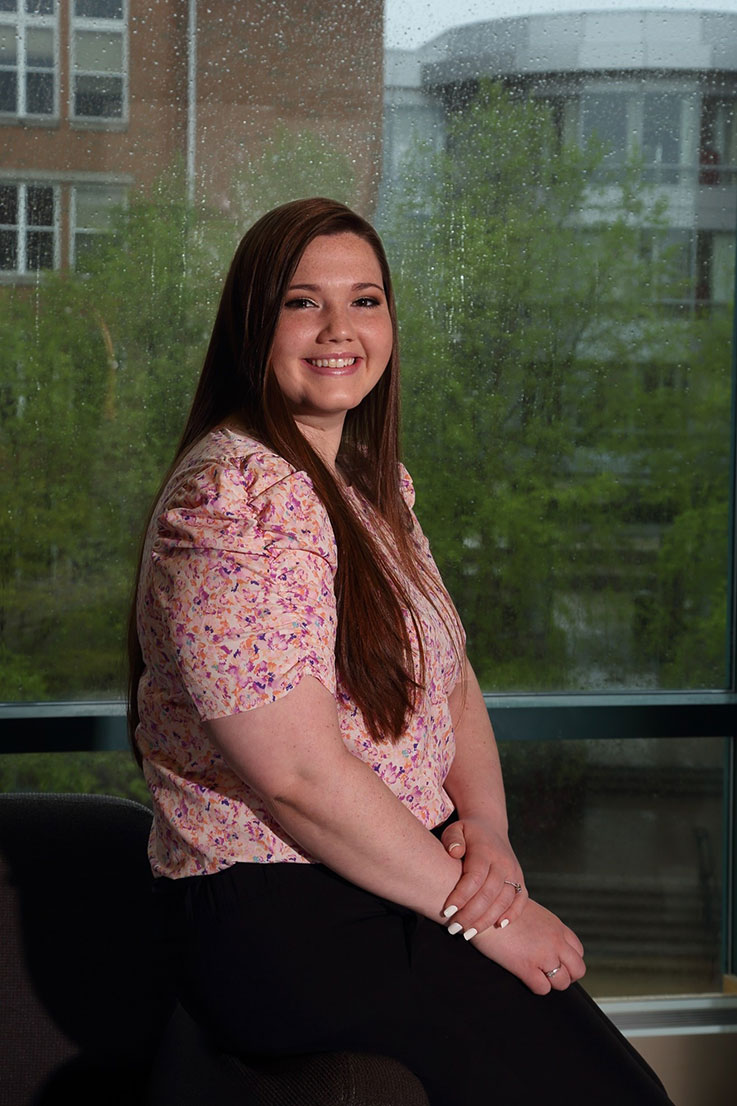 Major – Accounting
Featured Activity -Head Resident Assistant – Stephenson Hall, Business Living-Learning Community
Employment:  Audit Associate for KPMG, Pittsburgh, PA 
I am from Imler, Pennsylvania, a rural area, located in central Pennsylvania. Though there was not a push for post-secondary education, I went on a pursuit to personally achieve this goal for not only myself, but also for my family. I applied and attended an "Experience IUP Day" where I immediately realized that IUP was the school for me. It was medium sized, which offers diversity and many opportunities, while also giving me the sense of home I needed. Furthermore, Eberly's impressive AACSB accreditation helped instill confidence in my decision as an incoming accounting major.
Since the day I visited this campus, IUP has become my new home. It has given me many great friends, countless opportunities, and a unique skill set that I will carry with me for the rest of my life. There have been many professors and faculty that have gone above and beyond to provide me with unending support and the knowledge necessary to be successful in the business world. Because of their efforts, I have received multiple scholarships. The strong connection that IUP has between students and alumni is unparalleled. I had the experience of several internships, which ultimately lead me to a full-time position at KPMG after graduation.
During the pandemic, the leaders of the campus had to make some difficult and unpopular but necessary decisions. Even through these challenging times, the faculty have maintained the strong student focus that makes the education I have received so valuable. IUP has instilled that hard work never goes unnoticed. The environment that has been provided to me has helped me to achieve my maximum potential, and I will forever be grateful for this.