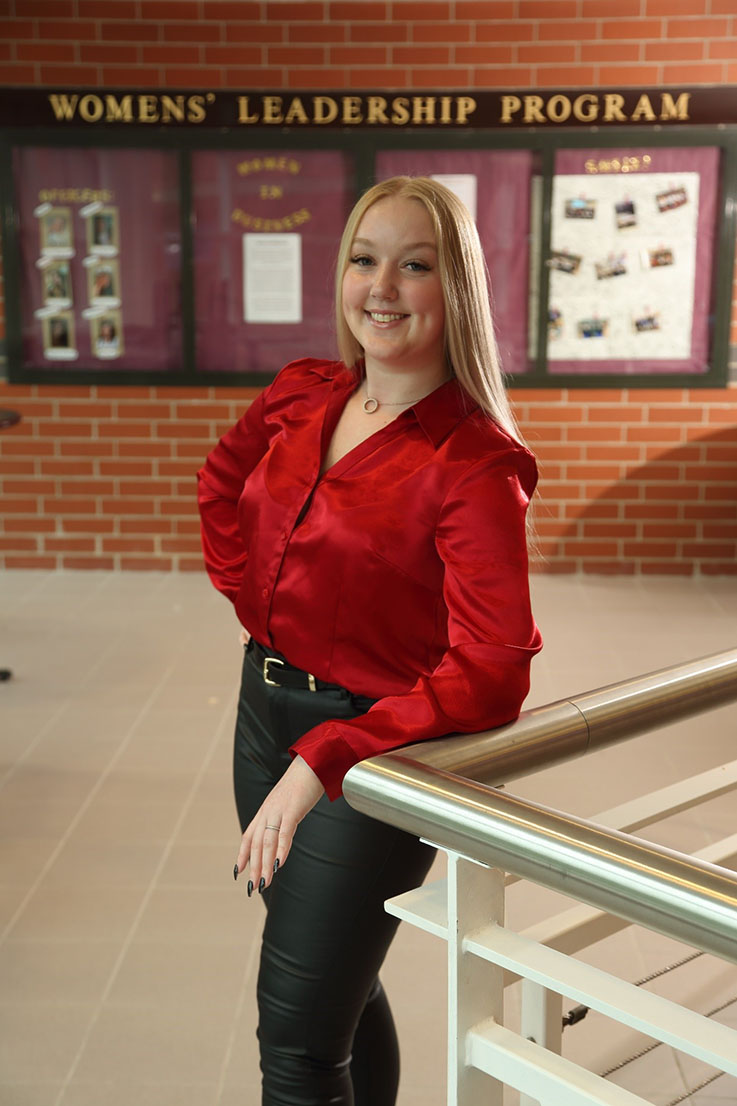 Major – General Management and Human Resource Management
Hometown – Ellwood City, PA
I am originally from the small town of Fombell, PA about 50 minutes north of Pittsburgh, with a graduating class under 150 students. In my senior year of high school, I moved to Ellwood City and split my time between there and my dad's house in Harmony, Pennsylvania. Being from a small town, I was always hyper aware that there was so much more out in the world than what my small town had to offer; I wanted to explore that in college.
I grew up in a single parent household with my mom, two brothers, and myself. We struggled to get by, but my mom somehow managed to provide for us on her own. I knew I had limited funds to afford college, and once I toured a few universities, I knew the cost would be one of the biggest factors in my decision. It just so happened that the university I fell in love with, the moment I toured, was also affordable. I chose IUP and Eberly College of Business because I felt like I belonged here immediately. I fell in love with the beauty of the campus and its location not so far, but far enough, away from my hometown.
Eberly is also a fantastic business school and I saw so many opportunities for myself when I began to learn what was here. IUP checked so many boxes for me including affordability, campus location, travel opportunities, involvement, curriculum, and classwork, but offered me so much more. I dove headfirst into everything I could as a freshman.
I was accepted as a member of the Cook Honors College, Eberly Honors Program, Economics Club, Management Association, Society for Human Resources Management, College of Business Student Advisory Council, Women in Business, Phi Gamma Nu, the Strategic Planning Council, and the Social Equity Team. Six of these organizations I've held an officer position in, including founding the student organization "Women in Business." I've gotten to grow so much through these organizations and my academics and have had so many good experiences here. I look forward to continuing these experiences throughout the rest of my time at IUP as I finish my Masters of Business Administration degree.