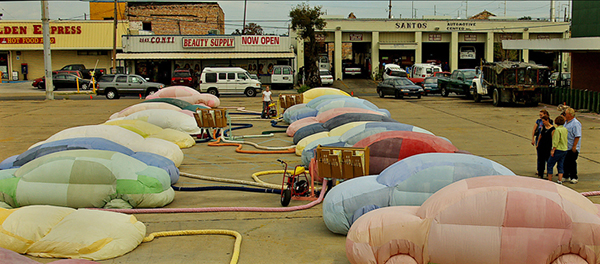 Associate Professor, Sculpture
Sean Derry's work includes installations, public commissions, and outdoor projects. Through his artistic practice, Derry investigates the ways in which ordinary places absorb and transform our actions. His work explores the lived experience of a place and investigates alternative strategies for inhabiting these environments.
Derry has developed projects for the Trust for Public Land, Anchorage Museum at Rasmuson Center, Art in Action, National Institute for Fitness and Sport, and Waterman Agricultural Center. He has completed public commissions for the University of Alaska, City of Indianapolis, and Indianapolis Cultural Trail. In 2006, Derry's commission "Charting Pogue's Run" was featured in the Americans for the Arts Year in Review. Derry is the recipient of grants from the Sprout Fund, Mid Atlantic Arts Foundation, Alaska State Council on the Arts, and Edith Fergus-Gilmore Trust.
MFA in Studio Art, The Ohio State University, Columbus, OH
BA in Art, University of Alaska Anchorage, Anchorage, AK
See more works on Sean Derry's website.