Visit Options for Incoming Freshmen
These options are for high-school students and graduates looking to earn a bachelor's degree. Transfer students are welcome, too!
We recommend attending an open house if you can, because it provides the most complete overview of IUP. We hold them six times each year.
Can't make an open house? No worries—we have many other options available for you.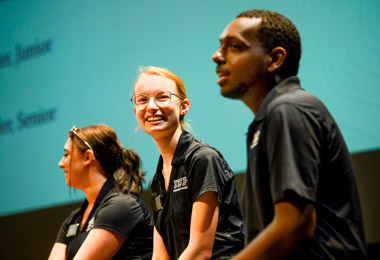 Open Houses
For anyone—select Saturdays
Get a complete look at IUP, including campus and residence hall tours, student life and academic fairs, and the chance to learn more about the major you're interested in.
Learn more about the Open House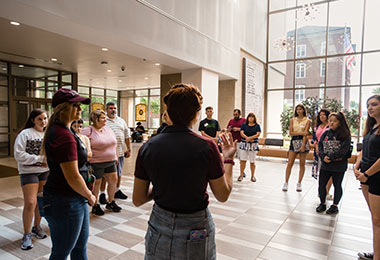 In-Person Weekday Visits
For anyone—most weekdays
Learn about the admissions process and get a 90-minute, student-led campus tour. Make arrangements ahead to meet with the academic department of your choice.
Learn more about In-Person Weekday Visits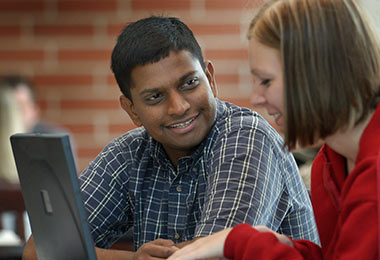 Virtual Weekday Visits
For anyone—select Wednesdays
Attend a Q&A session with admissions representatives and current IUP students and enjoy a virtual campus tour presented live by current IUP students. Total time is approximately one hour.
Learn more about Virtual Weekday Visits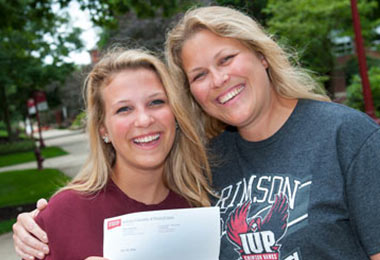 Decision Days
For rising high school seniors
Apply to IUP a week before you attend this event and get your decision before you leave campus this day!
Learn more about Decision Days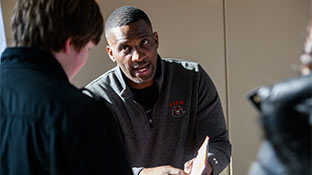 Individual Visit Appointments
We highly recommend our group events, but if your schedule won't allow it, please call or email us at admissions-inquiry@iup.edu to schedule an appointment (does not include campus tour).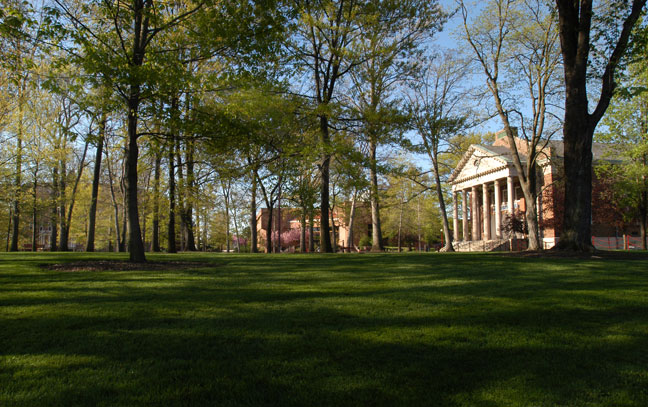 Visit Options for Graduate Students
The best way to learn about graduate school is to see it for yourself and schedule a visit.
We offer in-person tours on Mondays and Fridays. You can also meet with an admissions counselor in-person or via Zoom.
Many of our graduate programs offer information sessions where you can talk to the program coordinator and faculty who will be your mentors.
Virtual open house programs take place each semester. They can answer questions about the application process and funding opportunities while also connecting you with faculty members from your program.
Graduate Student Visit Options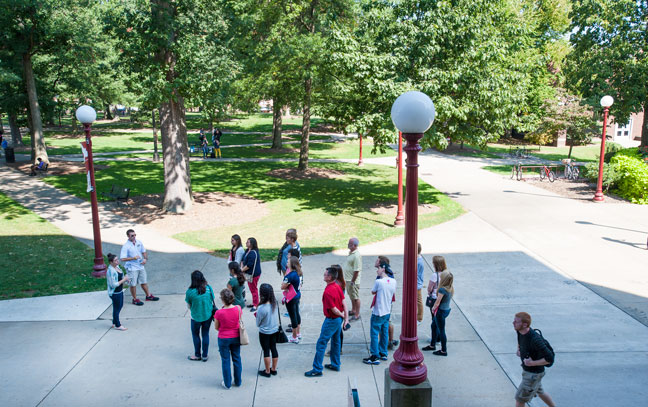 Visit Options for Transfer Students
Prospective transfer students are welcome at all our visit options for incoming freshmen, including open houses, in-person weekday visits, and Experience IUP.
We also offer Total Transfer Day, a visit option just for transfer students. At Total Transfer Day, you'll get personalized, one-on-one guidance that takes you through the transfer application process in one day. We'll show you how the classes you've taken will transfer and how seamless your transition to IUP can be.
Your Total Transfer Day session can be in-person or virtual—it's up to you!
Schedule a Total Transfer Day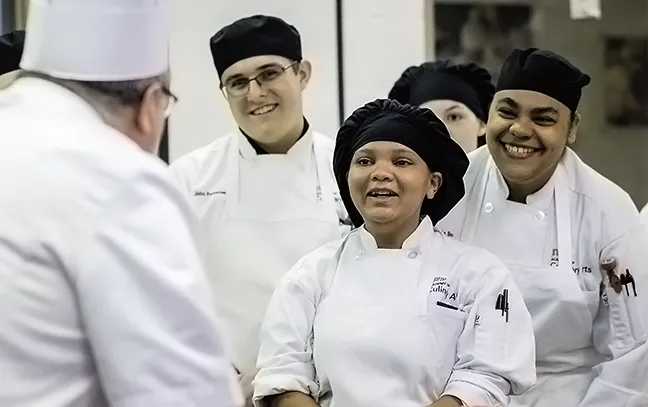 Visit Options for Culinary Students
Meet our faculty, talk to our students, tour our kitchens, and see for yourself why our culinary and baking graduates are getting jobs in top kitchens across the nation.
Visit the Culinary Academy in Punxsutawney, PA for an open house, weekday visit, or shadow day. You can about program options, talk with chef instructors and current students, and visit our housing.
Can't make it to Punxsutawney? Attend one of our live virtual information sessions. Personal visits (in-person or virtual) are also available.
Visit as a Culinary Arts Student
Visit Options for Northpointe and Punxsutawney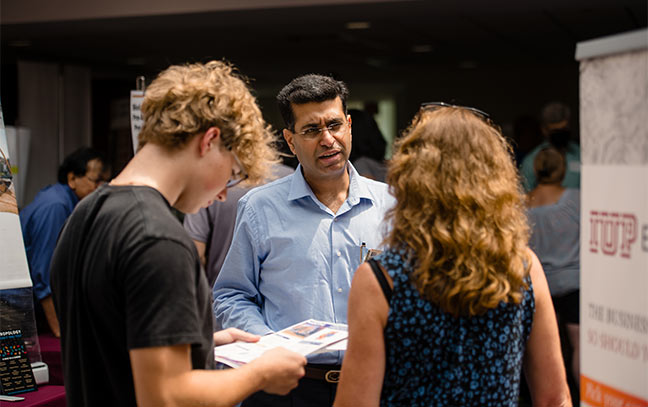 College Fairs
You'll find our admissions counselors at college fairs all over Pennsylvania. Stop by and say hi! They'd love to hear about your academic plans.
They can answer any questions you have about attending IUP or preparing for college.
College Fair Schedule
Walkthrough Tours
It's hard to explain what makes IUP such a special place. Sometimes you just have to see it to understand. If you haven't had a chance to visit campus or if you just want a little more information, these videos will give you a look inside some of our favorite spots on campus and in Indiana.