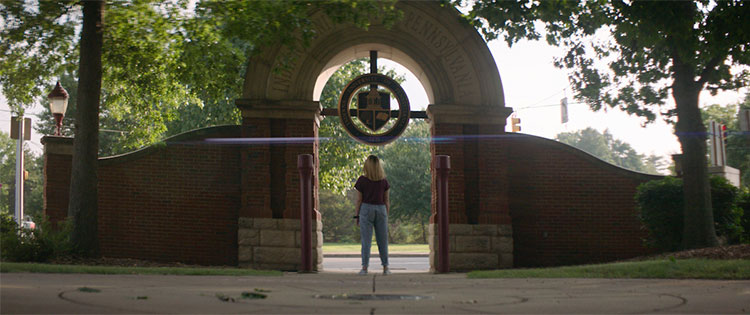 Thank you for your interest in Indiana University of Pennsylvania!
We're happy to help you arrange a special group visit and will do all we can to make the process as easy as possible.
We are able to welcome special groups to campus almost every Tuesday and Thursday between 8:30 a.m. and 4:00 p.m. during the academic year.
Ready to Set Up Your Visit?
At least two weeks in advance, submit the form below. Missed that time frame? Call us at 724-357-2230 to see if we can make last-minute arrangements.
Since all fields are required on the form, you'll be listing three possible dates. We always do our best to work with your first-choice date. (Some fall Tuesday and Thursday dates may not be available.)
Groups should have at least 10 or more students. Groups with fewer than 10 students are welcome to sign up for our

 

weekday programs.
Once you submit the special group visit form below, we'll contact you as soon as possible.
Presentation, Tour, and Lunch
On your visit day, we'll give you a presentation on IUP and a tour of our beautiful campus (including student housing).
We can plan a time for lunch in the day's schedule if you choose. You're welcome to have lunch at a campus dining location, but please note the cost of lunch is the visiting group's responsibility.
If you decide to eat at a campus dining location, we have discounts available through the Admissions Office. Please call for more information if you're interested.
Things to Consider
Please be on time for your visit. Because we've arranged your visit based on your student tour guide's class schedule, staff schedules, and available facilities, the late arrival of groups may result in the cancellation of any or all parts of the campus visit.
Students visiting under the age of 15 are not recommended. Our Admissions Office presentation is geared toward high school students who are preparing for college.
Registration Form
You'll need to complete all the fields on this form. Please call 724-357-2230 if you have any questions.