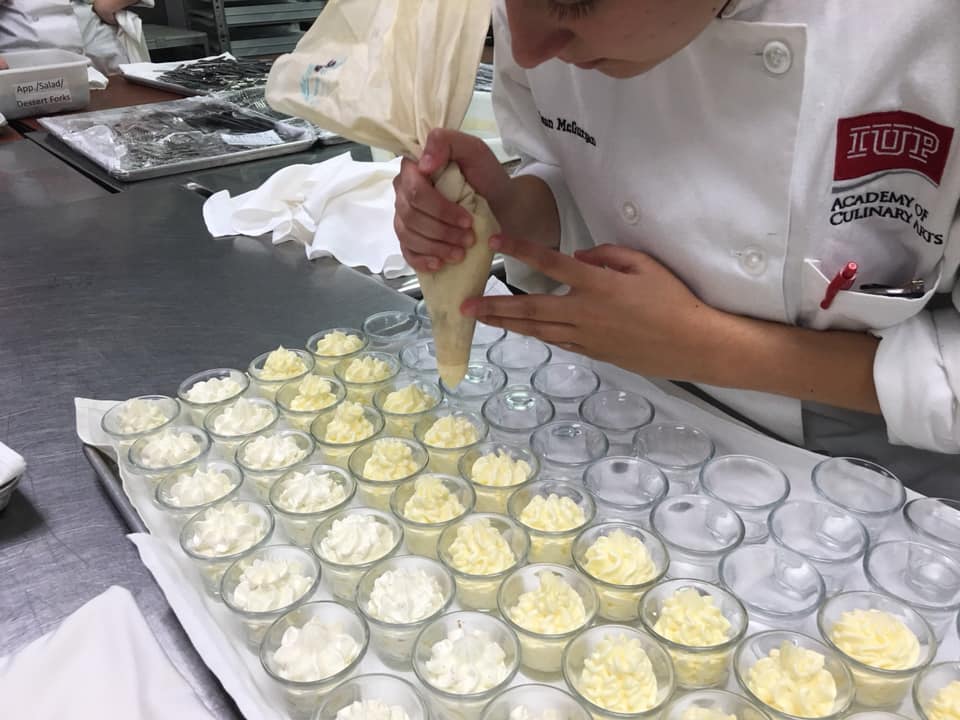 Culinary Visits are a great way to see the culinary campus and talk to faculty and students!
Learn more about the culinary and baking programs at IUP. Get the info you want from live presentations by admissions and faculty and tours of the facilities.
Available on select Saturdays and Weekdays throughout the year.
Individual Appointments
If our program dates aren't convenient, email us at culinary-arts@iup.edu or give us a call at 814-938-8400. We'll schedule an individual appointment for you to have an in-person or virtual meeting with an admissions representative.