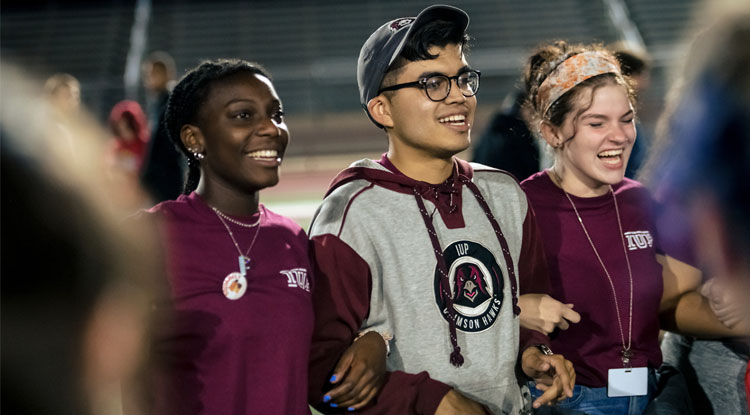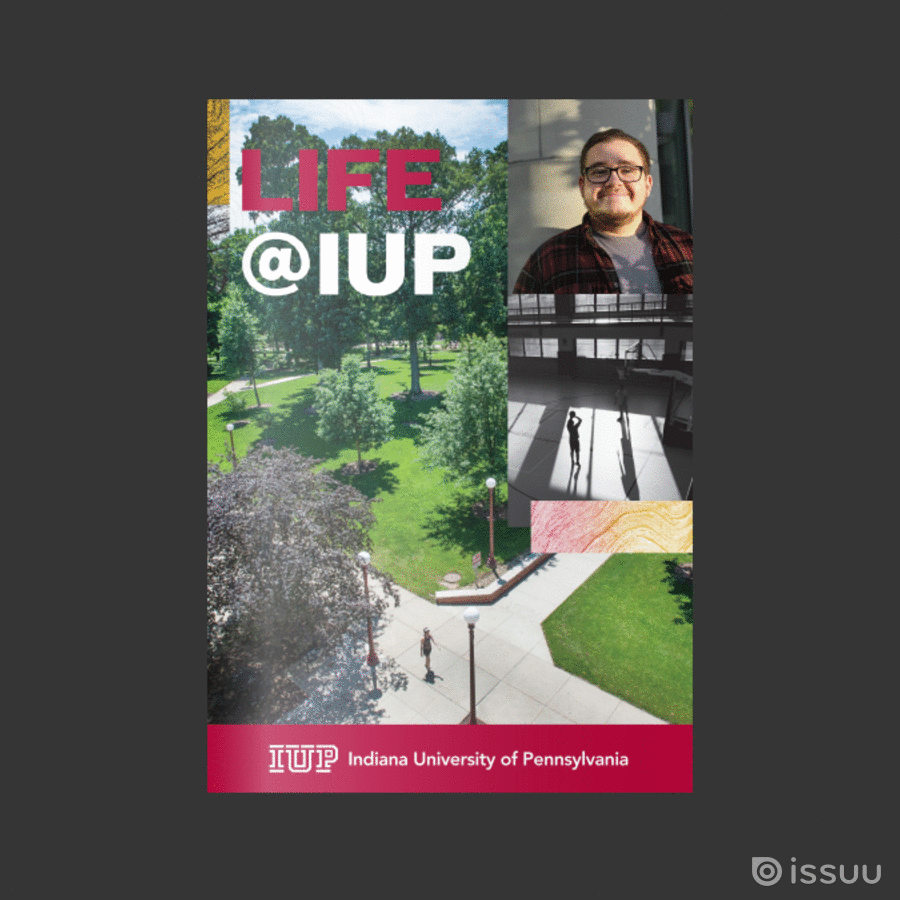 Bring your determination and see how far it can take you at IUP—a university that is pumped with opportunities, where professors become mentors, and where resources support you and strengthen your way through.
Your New World
Your home base is the heart of campus, in the center of it all. Our residence halls are beautiful, and you'll have everything you need to be comfortable. Your classes, clubs, shows, sports, and all of our dining options surround where you live. One size does not fit all, so we have lots of options—including our Living and Learning communities. Campus life at IUP brings you all you could ask for close at hand.
Let our Crimson Guides show you some of their favorite spots on campus, from the Oak Grove to Downtown Indiana, in our walkthrough tour videos.
Check out the Center for Multicultural Student Leadership and Engagement. Get tickets for a show held through STATIC, the Lively Arts, or the Kovalchick Convention and Athletic Complex. Enjoy four years of learning and living in a hands-on setting you'll never forget.
Be Engaged
Your world gets bigger in college. There's so much to know, to understand about yourself and other people. Here, you'll have lectures, speakers, and activities that you might find seriously interesting and engaging. Be moved by topics in our Six O'Clock Series, which last year included a presentation by a Holocaust survivor who shared his memories. Make a stand for something you believe in by joining the hundreds who participate in Take Back the Night on campus. Help those in the surrounding community through service projects or help on campus in the college's food pantry. Attend the International Unity Day celebration.
You're Part of the IUP Family Now
You're family to us now. All of our students, alumni, and those who support them are part of the IUP family. We have our celebrations, like any family. It all starts with Welcome Weekend. Bring your new roommate or a few friends down the hall and have fun. We have a lot planned for you. When you graduate, we'll celebrate your success. Each fall, we'll urge you to return to your campus home at Homecoming. With 150,000 alumni in the world, you have a big family out there. Call on them for networking. Just mention the Oak Grove, and you'll have common ground.