You made the business-savvy decision to choose IUP, where you could get incredible opportunities and strong academics at a cost below that of some other colleges you may have considered. Now, take advantage of the power of financial aid and scholarships to set your plans in motion.
Tuition and Fee
Cost Estimator
Estimate your cost to attend IUP, including tuition, fees, and room and board.
IUP provides scholarships to many of our students.
You might be eligible for an IUP Admissions Office merit-based scholarship or a scholarship through the Promising Scholars program. Other departments and areas at IUP, such as the Cook Honors College, have additional scholarships as well.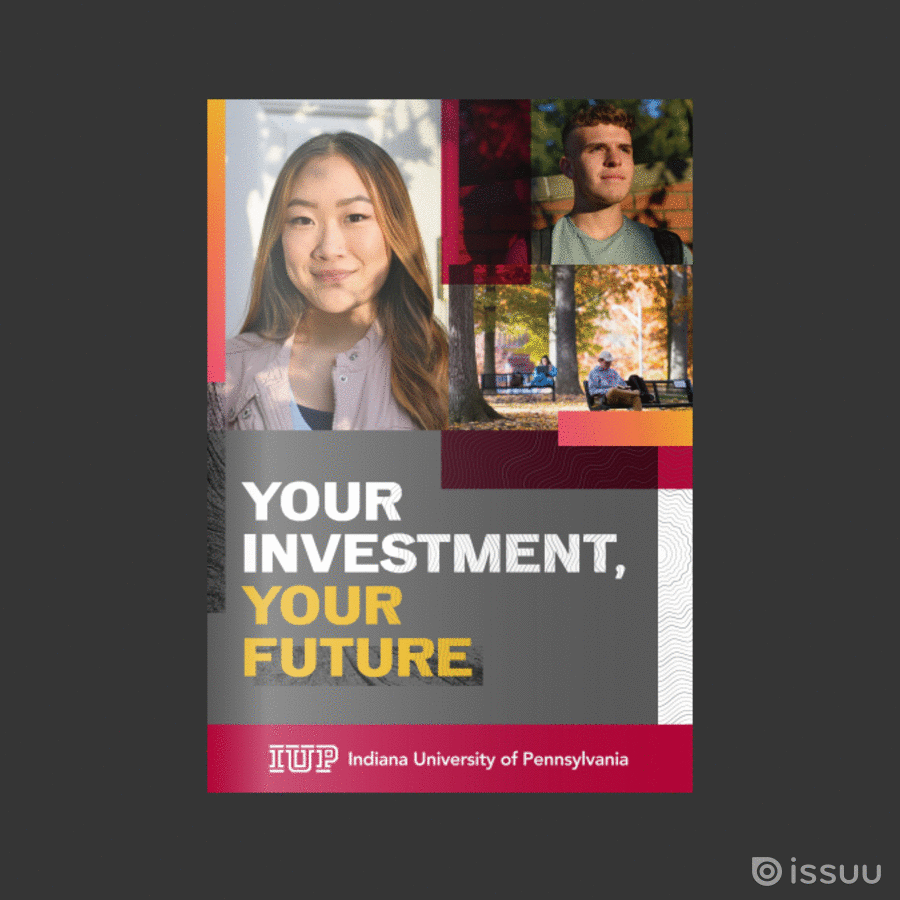 Haven't filled out your FAFSA?
Understanding your Financial Aid Offer