You made the business-savvy decision to choose IUP, where you could get incredible opportunities and strong academics at a cost below that of some other colleges you may have considered. Now, take advantage of the power of financial aid and scholarships to set your plans in motion.
Tuition and Fee
Cost Estimator
Estimate your cost to attend IUP, including tuition, fees, and room and board.
We give you a better starting point on cost.
IUP tuition is less than that at many other colleges. That adds up each year, so your total, four-year cost is more affordable. You can also take some summer or winter-break classes online. Check out our costs compared to other kinds of colleges and see our housing and dining costs.
We work hard to help you with financial aid.
Our Financial Aid Office works hard to help you connect to financial resources you need. Complete your FAFSA early. Ask questions, and we'll do whatever we can to help. Be informed so you can make good decisions about costs and loans. The majority of our students receive financial aid, and we can help you, too.
IUP provides scholarships to many of our students.
You might be eligible for an IUP Admissions Office merit-based scholarship or a scholarship through the Promising Scholars program. Other departments and areas at IUP, such as the Cook Honors College, have additional scholarships as well.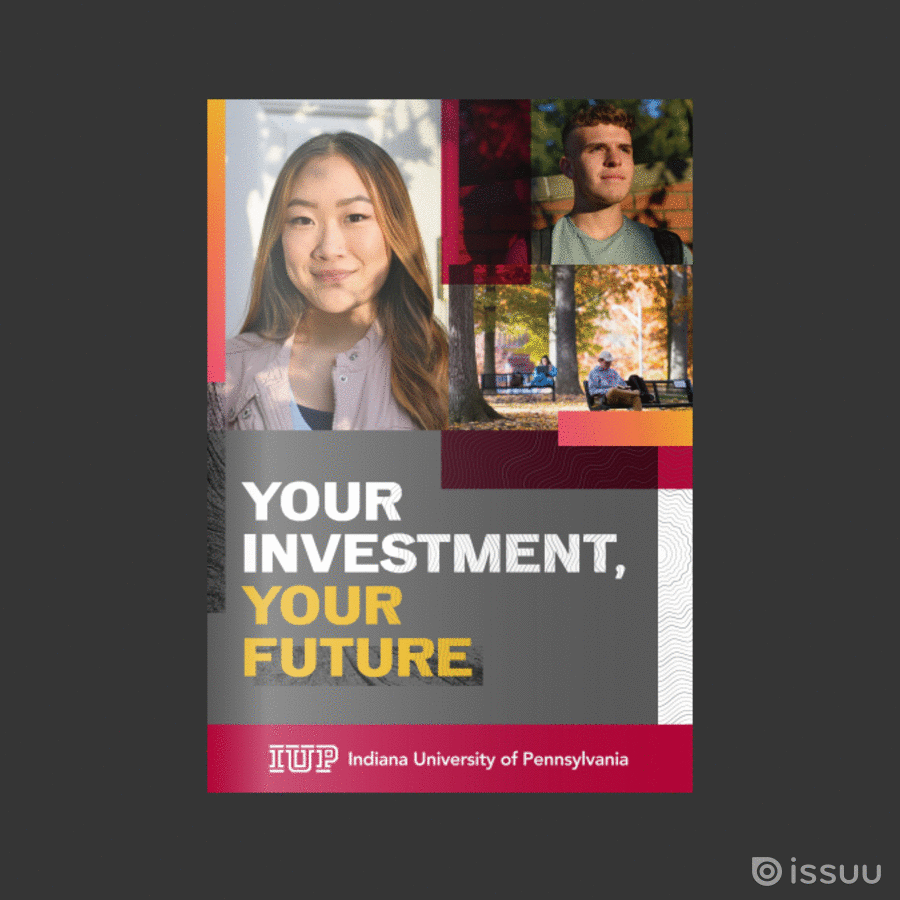 Haven't filled out your FAFSA?
Understanding your Financial Aid Offer