Safety Sciences Department Advisory Board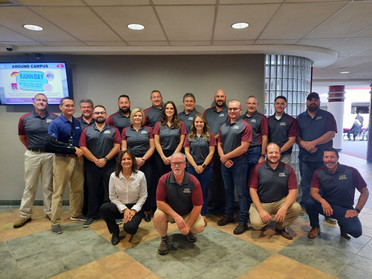 The Department of Safety Sciences maintains contact with outside sources of advice through an advisory board that serves both the undergraduate and graduate programs, including the internship program. The board is composed of professionals in safety and health in academia, business, and institutions.

Categories include general manufacturing transportation, services, food industry, and the chemical industry. At present, board membership includes many current and past officers of local and national chapters of SH&E organizations.

Members
Tracey Cekada, Professor and Chairperson, IUP Safety Sciences

Frank Baxter, EHS Director, Skanska
Christina Deitman, OE Assurance Advisor, Chevron

Randy Dunagan, Regional Manager/Risk Control, Liberty Mutual Group
Larry Hirchak, SE Region Safety Manager, Granite Construction Company
Christopher Jobson, Safety Director, Republic Services

Bradley Johnson, Safety Coordinator, Phillips 66
Ray Kovacs, Global Director of EH&S, Sherwin-Williams Company
Justin Little, HSSE Advisor, BP
Jennifer Mabry, EHS Product Manager, Bloomberg Environment

Matthew McCarthy, Safety Director, Kokosing Construction Company, Inc.
Judy Miller, Safety Group Manager, General Motors
Edward Moffett, Corporate Operations Manager Risk Control Services, PMA Companies
Kristen Morgret, Group Manager - Safety Consulting, Rettew
Eric Nelson, PA State Representative, Steel City Safety
Jeffrey Nick, Regional Manager Chemical Process Safety NA, Avery Dennison
Gage Rankin, Senior Project Safety Manager, Gilbane Building Company
Laura Rhodes, Assistant Professor, IUP Safety Sciences

Shari Samuels, Executive Director Regional Safety Operations, Kaiser Permanente
Bryan Seal, Assistant Professor, IUP Safety Sciences

Tom Stewart, Director of Safety, Range Resources - Appalachia, LLC
Greg Tarosky, Safety Manager, Lighthouse Electric
David Webb, Director of S&H Mid-Atlantic District, HenselPhelps
Paul Ziegler, Vice-President of Safety, Allan Myers