Clinical Psychology Doctoral Program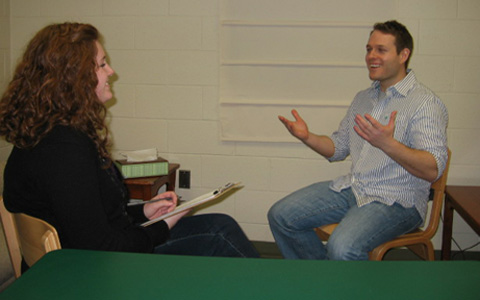 The Psychology Department offers a Doctor of Psychology degree in Clinical Psychology (PsyD) that places emphasis upon professional applications of psychology based on a solid grounding in the scientific knowledge base of psychology.
The program is accredited as a Doctoral Program in Clinical Psychology by the Commission on Accreditation of the American Psychological Association. Questions regarding accreditation status should be directed to:
Office of Program Consultation and Accreditation
American Psychological Association
750 1st Street, NE, Washington, D.C. 20002
Phone: 202-336-5979
Email: apaaccred@apa.org
The program is designed to meet the academic requirements of licensure and to provide the student with the background to immediately assume responsibilities in appropriate professional settings. Graduates of the program have performed well on licensure exams as evidenced by current licensure data.
The PsyD program follows a practitioner or applied model of training of clinical psychologists. Emphasis is placed on professional applications of psychology to a wide variety of human problems. Students receive extensive supervision in the development of skills in interpersonal relations, psychological assessment, psychotherapy, community outreach, and program evaluation and a solid grounding in the scientific knowledge base of psychology.
To ask specific questions, call 724-357-4519 or 724-357-4527 or email Professor Laura Knight, program director, at laknight@iup.edu.
For more information of a general nature about the program and graduate study at IUP, see the IUP Graduate Catalog.