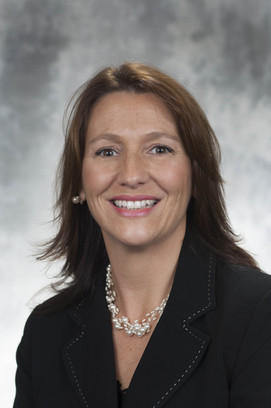 Professor
Contact Information
Office: 254A Stouffer Hall
Phone: 724-357-3023
Email: smsibert@iup.edu
Academic Qualifications
DEd Administration and Leadership Studies, Indiana University of Pennsylvania
MBA St. Francis University
MEd Administration and Leadership, St. Francis College
MEd Counselor Education, Indiana University of Pennsylvania
Secondary School Counseling Certification, Frostburg State University
English as a Second Language Certification, IU-01
BS Elementary Education, University of Pittsburgh
PA Department of Education Certifications
Instructional
Cooperative Education Coordinator (7-12)
Elementary Education (K-6)
English (7-12)
Family and Consumer Science (K-12)
Library Science (K-12)
Marketing and Retailing (K-12)
Reading Specialist (K-12)
Safety and Driver Education (7-12)
Educational Specialist
Elementary School Counselor (K-6)
Secondary School Counselor (7-12)
English as a Second Language (K-12)
Administrative
Elementary Principal (K-6)
Secondary Principal (7-12)
Superintendent's Letter of Eligibility (K-12)
Research Interests
Literacy
School leadership
Teaching with technology
Use of technology in pre-service teachers scheduling
Courses Taught
Doctoral Courses (9)
ALS 802 Leadership: A Case Study Approach
ALS 803 Applied Leadership
ALS 858 School Law and Negotiations
ALS 881 Managing the Organization
ALS 883 Analysis of Qualitative Data in Leadership
ALS 897 Research Synthesis
ALS 898 Internship and Administrative Leadership Studies
CURR 940 Emerging Technologies in Education
CURR 798 Curriculum and Instruction Internship
Master's Courses (11)
EDAD 756 School Administration
MEDU 764 Educational Change and Technology (co-taught with Dr. DeAnna Laverick)
MEDU 765 Curriculum, Assessment, and Reflection
MEDU 766 Teacher as Leader (co-taught with Dr. Sue Rieg)
EDAD 798 Principal Internship
FDED 581 Trends in Today's Pre-K- 12 Schools
LTCY 600 Foundations of Literacy
LTCY 635 Literacy in the Inclusive Classroom – 2 credits
LTCY 635 Differentiated Literacy Instruction to Meet the Needs of All Learners – 3 credits
LTCY 701 Literacy Assessment and Acceleration
Special Workshop for International Leaders in Education Program (ILEP) – Instructional Technology (co-taught with Dr. George Beiger)
Undergraduate Courses (11)
ACE 103 Digital Instructional Technology
ECED 280 Maximizing Learning: Engaging all Pre-K to Grade 4 Learners
ECED 310 Science, Health, and Safety for all Pre-K to Grade 4 Learners
ECSP 112 Typical and Atypical Growth and Development (Co-taught with Diane Sobolewski)
ECSP 340 Introduction to Classroom and Behavior Management (Co-taught with Dr. Mariha Shields)
ECED 451 Literacy for the Developing Reader: Grades 2 – 4 Learners
EDUC 442 School Law
MIDL 221 Literature for Middle Level
MIDL 222 Reading Instruction and Assessment in Grades 4 –8
MIDL 321 21st Century Literacies for Diverse Learners
MIDL 422 Diagnostic and Remedial Reading
Undergraduate Supervision Courses (4)
Pre-Student Teacher Supervision I: Urban Track, Early Childhood/Special Education, and Middle Level Certifications
Pre-Student Teaching Supervision II: Urban Track, Early Childhood/Special Education, and Middle Level Certifications
EDUC 461 - Student Teaching Supervision: Urban Track, Early Childhood/Special Education, Middle Level and Elementary Education Certifications
ECSP 440 – Student Teaching Professional Seminar: Teacher as Researcher and Advocate for Pre-K to Grade 4 Learners
Personal Narrative
I am a learner, a teacher, and a teacher educator, as well as a mentor and a mentee. I am both a leader and a team member, as well as a child and a parent. In those ever-changing roles and others, gratitude plays an important part of my daily life; I am most grateful for my students and colleagues, who support my growth as I work to support theirs.
My grandparents immigrated to this country, entering through Ellis Island, unable to speak English. Exactly 57 years later, the daughter of their youngest child began teaching English to middle-level students. I marvel at and am grateful for the opportunities I have been given on the backs and hard work of my parents and grandparents. My story is not unique. Many students at IUP are first-generation college students who work in addition to attending classes.
Having a sense of humor is important in our work as students and educators. Kindness and care of others is an underpinning of our service work to our constituents and to each other.
Undoubtedly, days will turn into weeks and months, then years. Time goes by as we learn and work together. Looking at challenges gratefully and as opportunities for growth is something to embrace and to model for our students!
Quotes help us to frame our work and lives. Below are a few of my favorite quotes:
Dedicated to my father and mother, who wanted me to be a brain surgeon. I exceeded their expectations. I became a scholar and a teacher.
Harry K. Wong, dedication of his book, How to be an Effective Teacher: The First Days of School
Never look back, unless you are planning to go that way.
Henry David Thoreau
Do not hurry; do not rest.
Goethe