By Mary Ann Slater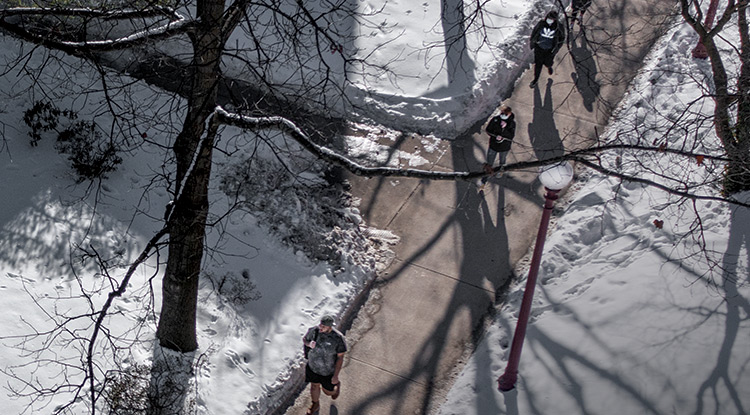 When the Imagine Unlimited campaign ended in February 2021, having brought in a record-setting $81.36 million, IUP graduate and campaign co-leader Bill Madia said that the generosity of many donors stemmed from the care and concern that IUP had shown them.
Because their experiences at IUP had so transformed their lives, these donors wanted to ensure that other students had the same opportunities to study and grow.
The campaign, which began with a $40-million goal, went on to raise double that amount with the support of more than 22,000 donors. It included the two largest gifts IUP has ever received—$23 million from John Kopchick '72, M'75 and Char Labay Kopchick '73 and $7 million from Tim Cejka and Debra Phillips Cejka, both of the Class of '73.
Campaign priorities dovetailed with the university's commitment to serve students. More than $38 million was raised for IUP's future in science and mathematics, and just under $37 million came in for scholarships and research/program opportunities for students. Another $6.35 million was raised for athletic leadership opportunities, and the Student Assistance Fund received support to help those facing immediate financial needs, such as when COVD-19 upended campus life.
With these gifts, IUP continues to sow seeds of hope and inspiration in its students, who have benefited from new scholarship and research opportunities, new initiatives, and funding for their emergency needs.
Here are examples of this historic campaign's impact on students and of how the gift of giving lives on at IUP.
Scholarships Encourage Standing Out
A major thrust of Imagine Unlimited was to provide scholarships for students so they can pursue academic interests and take first steps toward career goals.
When Noah Garrett arrived as a freshman from State College, he thought a physics or pre-engineering degree was in his future. Then he took a chemistry class, and he was hooked. Last May he graduated with a bachelor's in chemistry and last fall began doctoral studies at the University of Pittsburgh.
In his early college days, Garrett learned about scholarships offered at IUP, and over the years he earned several, including the William and Audrey Madia Scholarship.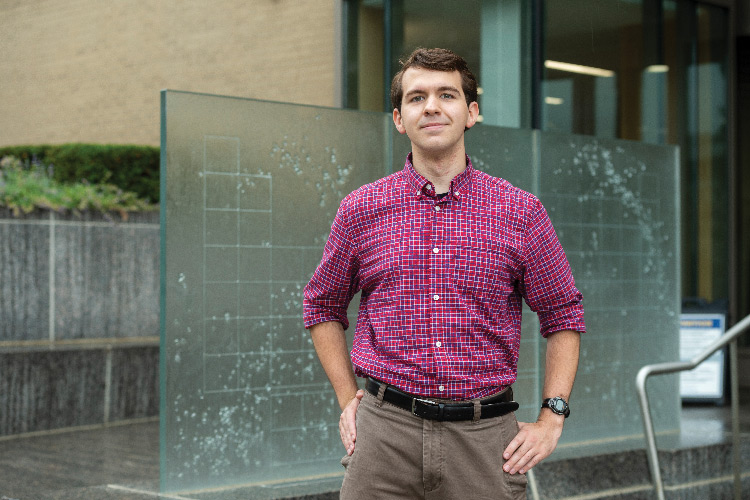 Both the scholarship and the department that houses chemistry are named for Bill Madia '69, M'71 and his wife, Audrey DeLaquil Madia '70, as a nod to their longtime support of IUP. The Madias, who cochaired the Imagine Unlimited campaign, established their endowed scholarship for chemistry and physics majors in 2004 and gave more to the fund as part of the recent campaign.
"It was encouragement to do well in my classes and stand out as a chemist."
Bill Madia studied chemistry as an undergraduate and earned a graduate degree in physics; Audrey's degree is in home economics.
Garrett believes IUP's scholarship opportunities motivated him to focus on his studies early in his academic career.
"It was encouragement to do well in my classes and stand out as a chemist," he said.
He worked hard both in the classroom and in the lab, where he researched properties of ruthenium complexes and their potential use as antimicrobial agents for antimicrobial photodynamic therapy. For this research, he coauthored a review with faculty member Avijita Jain and fellow 2021 graduate Zachary Malone for the journal Photochemistry and Photobiology.
In summer 2020, Garrett landed an internship with the US Department of Energy's Pacific Northwest National Laboratory in Washington. Because of pandemic restrictions, he ended up staying in the East and doing his research online.
"It was definitely a fun experience, and I learned a lot doing it," he said. "It was the first time I got to work in a scientific setting for 40 hours a week. I got experience going to research meetings and hearing about what other people are doing."
The opportunities provided by his scholarships at IUP have also given him an edge at Pitt, Garrett said, where he has balanced taking chemistry classes, researching metal-organic frameworks in the lab, and teaching general lab courses to undergraduates.
"I am more prepared for my teaching and my classes," he said, acknowledging the groundwork laid at IUP. "It has gone pretty well."
Volunteers Spur Victory
In addition to the more than 22,000 IUP alumni and friends who made the Imagine Unlimited campaign a success through their gifts, more than 100 contributed as active volunteers.
They were cabinet members who provided campaign leadership at the national level, as well as participants on advancement councils representing athletics, IUP's academic colleges, the Leadership Society, and regions across the country.
At a victory celebration last summer, Khatmeh Osseiran-Hanna, IUP's vice president for University Advancement, was able to thank many of those volunteers in person.
She recognized several who hosted cultivation events and arranged meetings to introduce potential donors to members of the IUP team.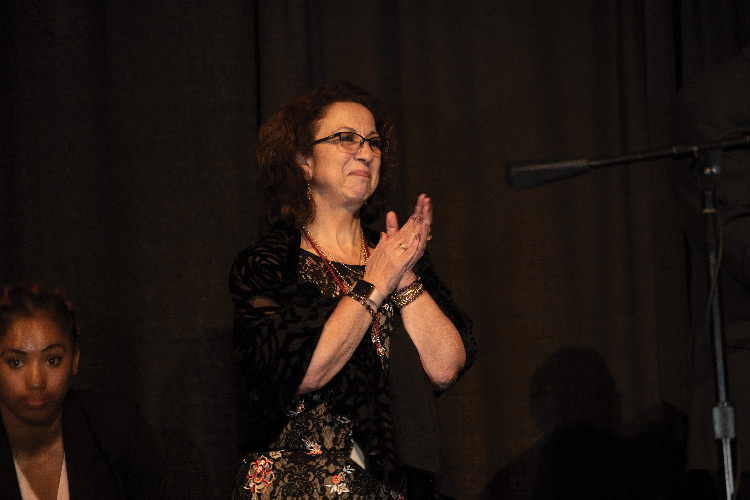 "Your help in engaging alumni and friends with the university is invaluable," she said. "We are fundraisers, but more important, we are friend raisers."
Throughout its course, Osseiran-Hanna had emphasized that, in addition to raising funds, the campaign was about maintaining and strengthening relationships. Imagine Unlimited succeeded in that goal as well.
"More alumni than ever are actively engaged with the university, not just as donors, but as part of the alumni network, including as mentors and resources for current students and fellow alumni," she said.
Characterizing alumni affinity for IUP as unlike anything she has seen in her more than 25 years in higher education, Osseiran-Hanna believes the campaign kindled that pride—among alumni, friends, faculty, staff, and students.
"The Imagine Unlimited campaign has really lit a fire within the IUP family," she said. "They are excited to be part of IUP's future and want to set the university up for continued success, especially as we look toward IUP's 150th anniversary in 2025."
Hear campaign volunteers discuss their inspiration for giving on the Imagine Unlimited campaign website.
See a list of the last round of gifts to the Imagine Unlimited campaign in IUP Magazine's Winter-Spring 2022 edition under Milestone Generosity: October–December, 2020.
Saving Now to Build a Future
For recent graduate Connor Kelly, it was a scholarship fund for student-athletes established as a part of the Imagine Unlimited campaign that helped him follow his dreams.
Kelly was able to continue his studies in marketing, pursue career goals, and play football at IUP after he received the Fred Garbinski Family Scholarship, which supports student-athletes enrolled in the Eberly College of Business. Fred Garbinski '65 played defensive end and tight end at Indiana State College for four years and established the scholarship in 2016 in gratitude for all he received as a student.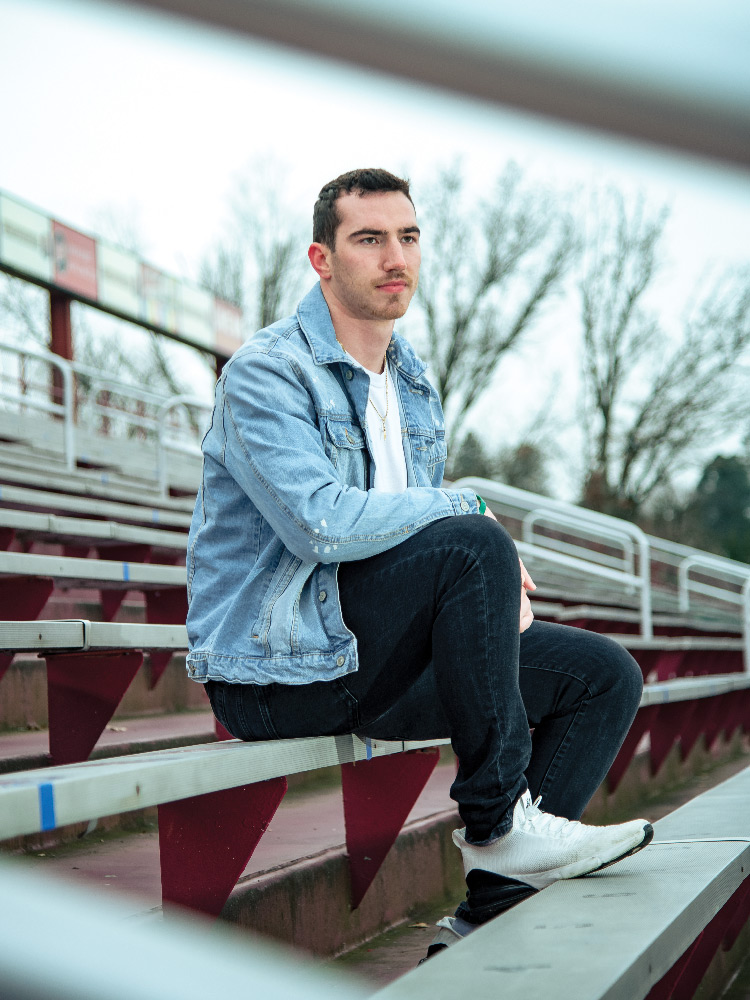 Kelly transferred to IUP in January 2020 after spending two and a half years at Edinboro, where he was a linebacker for the Fighting Scots. His plan was to play for the Crimson Hawks in his last two years of eligibility.
But six weeks into the spring semester, his plans went awry. As the threat from COVID-19 grew, campus shut down, and classes went online. That summer, the Pennsylvania State Athletic Conference suspended fall sports, which were later canceled.
Kelly described it as a "crazy" time, particularly that August, when football camp should have been starting.
"It felt like something was missing," he said.
Kelly has played football since first grade and has had strong mentors along the way. One is his brother Zac, a wide receiver for the Crimson Hawks from 2016 to 2019.
"When I was at Edinboro, I actually played him a couple times," Kelly said. "That was a lot of fun. There were a bunch of people who always came down for those games."
Another is his uncle, Jim Kelly, former Buffalo Bills quarterback, who was inducted into the Pro Football Hall of Fame in 2002. Although Connor was born some three years after his uncle's retirement, he said, "I've heard so many stories, both the good and the bad." Now Connor is focused on his own story.
"I can build for my future, whatever it is."
Last fall, he played for the Crimson Hawks before receiving his marketing degree in December. He returned to IUP in January to pursue his master's degree in business administration and to begin workouts for another season with the Hawks.
Kelly believes his future is brighter because of the Garbinski scholarship, which allowed him to use his summer job earnings to pursue his goals later.
"It has helped me a lot," he said. "I can build for my future, whatever it is."
New Perspectives for Future Police
Financial assistance from the Imagine Unlimited campaign helped English doctoral student Taylor Jones '14, M'17 with her career aspirations and supported a training program that promotes fairness in policing.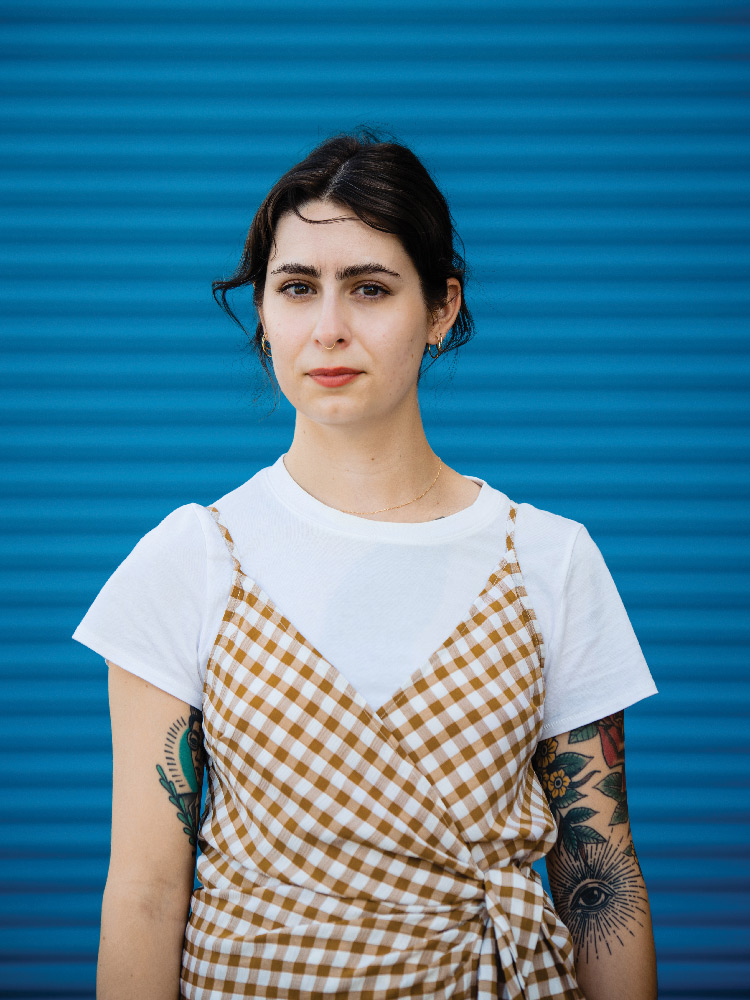 Jones has been working with IUP English professor Veronica Watson on the Humanities Training in Law Enforcement initiative. Through this program, instructors introduce novels about Black detectives to police officers in training. The cadets then use that literature to reflect on policing in communities of color.
Watson came up with the idea in the summer of 2020 as the nation focused on police treatment of minorities after the death of George Floyd. She enlisted the help of English professor Michael T. Williamson, in addition to Jones, and her project received support from two gifts to the Imagine Unlimited campaign.
"I am very grateful there are people out there who want to fund work like this."
The first was from Tim and Debra Cejka, who also led the campaign's natural sciences and mathematics component. They gave $350,000 to aid IUP's diversity and inclusion initiatives, citing the value of diverse experiences and perspectives on campus and in the workplace.
The second was a gift of $20,000 from Christopher and Dawn Fleischner, who own and serve, respectively, as president and vice president of CalWest Educators Placement. The couple contributed another $30,000 to Watson's program last November after the campaign had closed.
These gifts are funding many opportunities, including the assistantship that allows Jones to help with the humanities training.
"I am very grateful there are people out there who want to fund work like this," she said.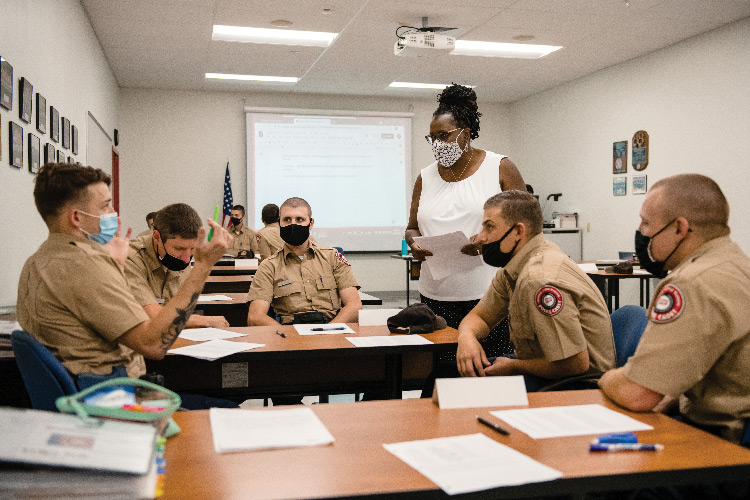 Last spring, Jones taught the class associated with the initiative with Watson and Williamson at IUP's Criminal Justice Training Center. She realized some police cadets were unfamiliar with life in Black and Brown communities as depicted in the novels and believes exposing them to a new perspective sparked discussion that will help them in their careers.
Jones also provides administrative support for the program. She has assembled curricular material and explored grant opportunities—career skills she'll need after completing her doctorate.
"Having that experience," she said, "is just invaluable."
From Sustenance to School Supplies
Support from the Imagine Unlimited campaign has also helped students struggling to meet basic needs—for food, housing, school supplies, and more—while earning their degrees.
About six years ago, a student group had plans for a pantry to assist peers hard pressed to afford groceries. Those plans got a boost in 2018 when Terry Serafini '61 earmarked $30,000 of his annual gift to IUP for the cause. Cofounder of Computerpeople, Inc., Serafini knew from his charitable work in Pittsburgh that hunger was an issue on college campuses, and he stepped in to support IUP's effort to address it.
His gift leveraged even more support for the pantry when it became a source of matching funds for that year's Student Giving Challenge.
Established in fall 2019, the IUP Food Pantry and Help Center is currently located in Wallwork Hall.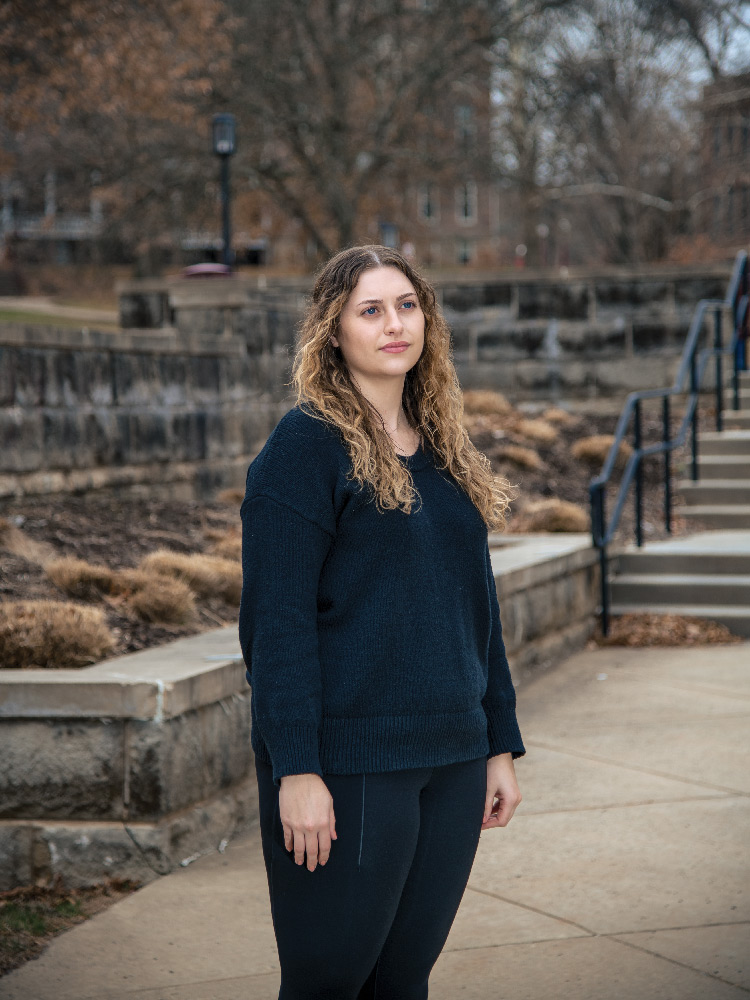 Claudia Pauley, a senior from Reading, works three to four days a week in the pantry, which is open to all students. Many who stop in live on campus and have meal plans, she said, so they may just pick up a snack.
But off-campus students with limited financial resources come to the pantry to find foods for breakfast, lunch, and dinner.
In the fall semester, the pantry served 688 on-campus and 301 off-campus students, said Malaika Moses Turner '95, M'99, D'15, assistant vice president for Student Affairs, who oversees the service.
Another IUP effort to help students in crisis is the Student Assistance Fund. Originally called the Emergency Response Fund, it was established as part of the Imagine Unlimited campaign in 2020 at a time when many students faced financial problems related to the pandemic.
Staff members from different areas of the university—including Student Affairs, Financial Aid, the Foundation for IUP, and Student Billing—compose a team that oversees the fund. It has helped some students who lost their work-study jobs when campus offices closed and others who needed technological upgrades, like a new laptop or a computer camera, when their classes went virtual.
As of the end of 2021, the assistance fund had helped 755 students and had received support from nearly 4,000 unique donors. Private dollars given exceeded $650,000. The fund also distributed more than $3 million that had been received through the federal Higher Education Emergency Relief Fund grant programs for postsecondary education.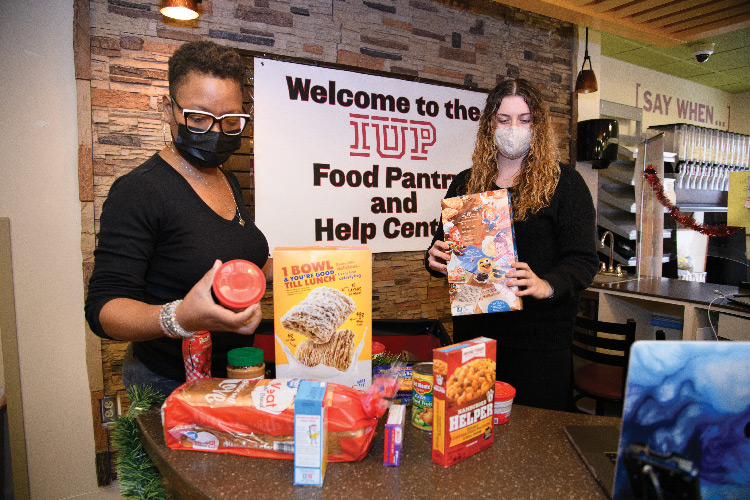 For its help through the Student Assistance Fund, IUP has received messages of thanks from students, including a music education and vocal performance major who lost her work-study job when COVID-19 closed the campus. Fifty dollars from the fund helped her purchase a microphone to make recordings for her voice jury, or final-exam performance.
"These circumstances weren't something that anyone was prepared for," she wrote, "and it made me feel better to know that there were donations available if I needed them for school supplies."
A single mother who had to leave her job when schooling for her children went virtual sent a thank-you for the $1,000 she received to help cover back rent.
"The current situation has been extremely discouraging for me and my family, so receiving this award has rejuvenated my energy level," she wrote. "The assistance that you all provide goes further than you realize."