SkillZone Tutoring
SkillZone is a free drop-in center for all IUP international students and scholars (American Language Institute, undergraduate, exchange, and graduate) to access support for their classes and to develop academic skills for success.
Academic Year: Schedule an appointment.
Tutors are available Monday, Tuesday, Wednesday, and Thursday from 12:30 to 6:00 p.m. fall and spring terms (final exam period tutoring hours are 12:30 to 4:30 p.m.).
If you need an appointment outside of the 12:30–6:00 p.m. window, please email skill-zone@iup.edu.
Summer Terms: Email us to make an appointment at skill-zone@iup.edu.
Information for International Students and Scholars
Information and Resources for Faculty
SkillZone can partner with your class by providing your international students with additional support for coursework and questions about US university culture.
Students have the option to request that a summary of their SkillZone tutoring session be sent to faculty. If you would like a faculty report form, please encourage students to consent to information sharing. Feel free to contact SkillZone staff with any specific instructions if you are referring an individual or group for tutoring.
Please encourage your international students to take advantage of the academic support offered through SkillZone by including this description in your syllabus:
SkillZone is a drop-in tutoring center for all IUP international students and scholars. Tutors are IUP students who provide multilingual, multidisciplinary assistance for international students and scholars. In addition to tutoring for coursework, SkillZone offers support for cultural questions and academic success strategies, such as
Presentation skills
Managing classroom expectations
Study strategies
Academic integrity concerns
Preparing for tests, including TOEFL, IELTS, and GRE
Participating in group discussions 
Culture Café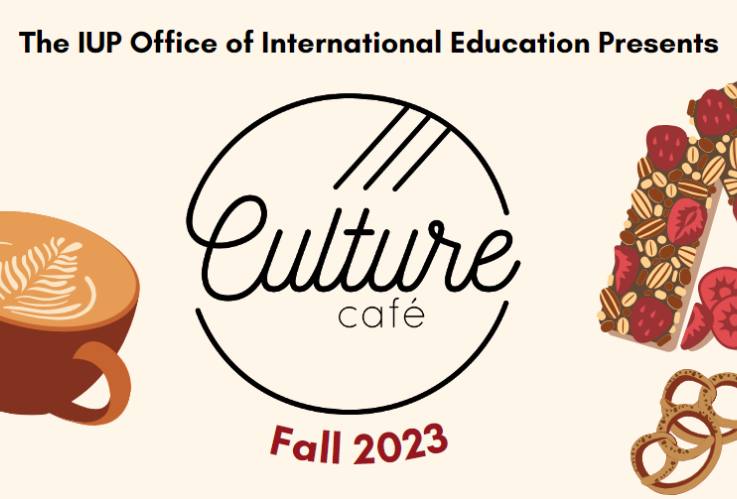 What is Cultural Café?
Informal, social gathering for our international and domestic students (light snacks will be provided), Conversation Partners are welcome to join!
When is Culture Café?
September 6, October 4, November 1, and November 29 from 5:30 to 6:30 p.m.
Where is Culture Café?
B25 Delaney Hall