Nada is a doctoral candidate in the English Department Literature and Criticism program at IUP. She has extensive tutoring experience and has taught English courses at the University of Jordan and the National Institute for Training.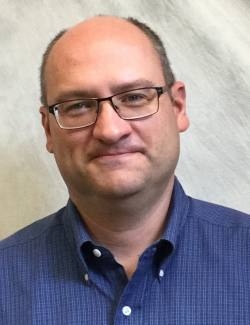 Stephan Schaffrath, PhD, has been working in the field of higher education in multiple roles since 1996. His educational background includes a German-medium university preparatory high school degree (Abitur, Gymnasium Olching, 1990), a bachelor of science in psychology with a minor in Spanish (EKU, 1995), a master's degree in English (EKU, 1997), a PhD in literature and criticism (IUP, 2004), and a specialist certification in developmental education (Kellogg Institute, Appalachia State University, 2018).
The ALI hires qualified instructors who have studied in the US and internationally. This policy provides students with models of excellence—teachers who know the experience of bilingualism and language learning from a personal as well as a professional perspective. All teachers are encouraged to engage in professional development with program support.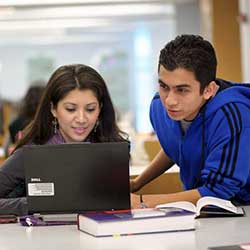 ACE tutors work with ALI students to develop cultural understanding and English language proficiency. Undergraduate and graduate students with teaching or tutoring experience and an interest in working with diverse populations can apply to become tutors.
SkillZone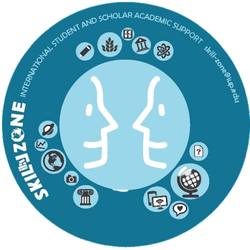 SkillZone is a freedrop-in center for all IUP international students and scholars (ALI, exchange, undergraduate, graduate, and visiting scholars) to access academic support. Tutors are hired from a variety of academic disciplines.
Administration and Support Personnel
Michele Petrucci, Executive Director
Michele has been professionally active in the field of international education for over 20 years. Since her arrival at IUP in 1997, Michele has worked in various capacities in both the ALI and the Office of International Education. She currently serves as associate vice president for International Education and Global Engagement.
Emma completed her MEd in Literacy at IUP and MA TESOL at American University. Before coming to IUP, she taught English learners at Northern Virginia Community College, served as a Peace Corps teacher trainer in Mongolia, worked with refugee families for the Greater Pittsburgh Literacy Council, and taught Spanish in Louisville public schools.
Student Advisors
The ALI student advisors have extensive experience working with international students, learning languages, and studying abroad. They are dedicated to helping ALI students and are happy to advise them about academic issues and about adjusting to life in the United States.