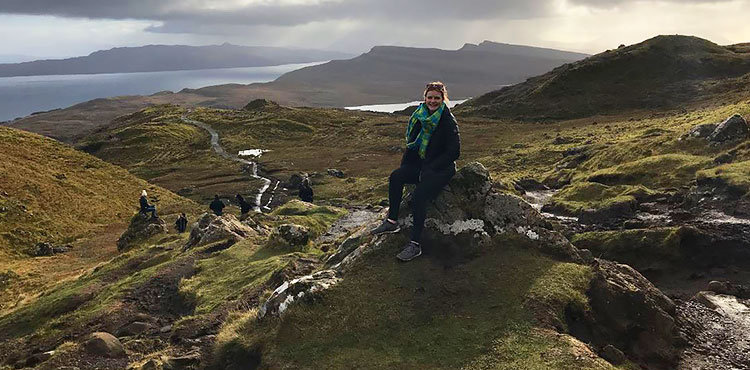 We Give All Honors College Students Scholarships

All students admitted into the Cook Honors College earn four-year, renewable scholarships. We value every student's contribution to our academic and social community, so we invest in you financially to reduce your overall cost of coming to college. Scholarships are just the beginning. There are hands-on-learning opportunities and a community service component built into our program. Deciding to enroll in the Cook Honors College is an excellent educational investment.

Check out our Cook Achievement Fund, which helps our students have additional learning opportunities such as studying abroad, attending a professional conference, or doing an internship. Our students add amazing experiences to their college experience and explore and learn in other countries with help from this fund.
An impressive number of Cook Honors College students have been awarded prestigious and nationally competitive grants and scholarships such as the Fulbright Award, Barry M. Goldwater scholarship (for excellence in science and mathematics), the National Science Foundation award, the Freeman-Asia study-abroad award, the Kennedy Center American College Theater Award, and the Benjamin A. Gilman International Scholarship award, among others.
The Cook Honors College directly promotes and supports competitive applications for these distinguished awards through the Cook Achievement Fund.