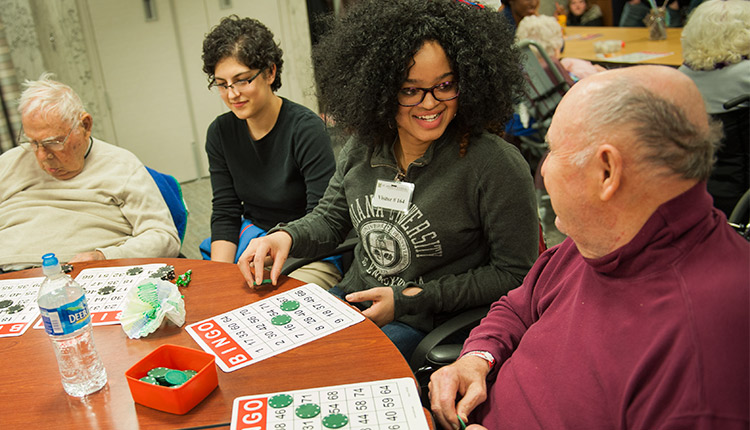 What, Therefore, Should We Do?
We believe it is important to translate our education into meaningful community-building action. Core teaches us to develop, articulate, and defend a personal ethical philosophy at the heart of our interaction with others. So, you have a theory—now put it into action.
Community Service Hours Required with Scholarships
Though every student who receives a scholarship through the Honors College is required to complete 40 hours of community service each academic year, our students value a commitment to something larger than self.
You are free to choose the organizations and causes you wish to devote your hours to, but the intention of the program is that you engage in service to community "with others," utilizing your emerging talents and professional skills as the foundation for this interaction.
Take a Personal Approach to Choosing Community Service Activities
Your volunteer efforts can be an extension of your major, career, social concerns, or interests. As a line item on your résumé, it should stimulate the interest of potential employers as a tangible and concrete example of what is special about you. Rebuilding a home for a family displaced by fire or tutoring disadvantaged youth both accomplish this in a way that babysitting does not. Please refer to the service guidelines for more information.
If you want to discuss ideas for community service or have questions about your placement options, please contact Kevin Berezansky at kevinb@iup.edu.
Submit Monthly Service Hours
Students, be sure to submit your community service hours each month.