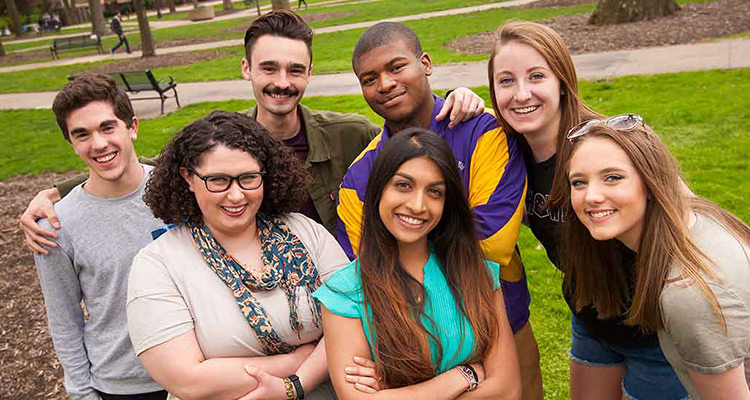 Join Us in Discovering Who We Are as a Community
At its heart, you'll find the Cook Honors College is a strong, inspiring place because of students like you. Intelligent, dedicated, amazing students choose to come here, year after year, and reject the stereotypical model of higher-level learning for one of openness, scholarly debate, hands-on experiences, service to others, and leading-edge thinking.
It's not just a matter of welcoming you into "our" community, but rather having you join us as a member of the CHC family. You and your friends in the Cook Honors College build your own dynamic as you come together as a connected, collaborative, accepting group, creating an intellectual climate of your own.
An Incredible Experience

"The Honors College curriculum and environment has made for an incredible college experience. The IUP Cook Honors College community is like no other, as it is made up of unique, intelligent, interesting, and hilarious faculty, staff, and students. Both in and out of the classroom, I have learned so much from the Honors College cohort I have interacted with and feel so lucky to be part of such a fun, supportive, and interesting college community."

Maddison Hendricks, Music Education and Spanish Education double major
Cook Honors College students have some pretty amazing experiences. Check out some of the photos and stories from their trips.