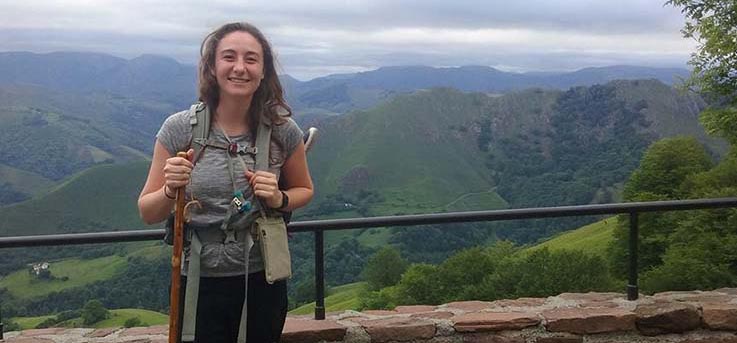 While some students seek out solo travel opportunities, such as study abroad, internships, and research outside IUP, others prefer to share the experience with people they know. If you'd rather do your exploring as part of a group of friends, then these trips might be just right for you.
Adventuring with Your Fellow Honors College Students
Some travel experiences and community service trips are arranged through the Honors College or as a collaborative effort between the Honors College and other departments at IUP. Chauna Craig (English) is planning an exploration of Iceland with Nick Deardorff (Geoscience) for summer 2023. CHC students are expected to explore topics such as Icelandic literature and volcanology.
Karme Choling: Shambhala Meditation Center
Small groups of students from the Cook Honors College have carpooled to Vermont during spring break for community service trips to the Karme Choling: Shambhala Meditation Center. The Honors College students get a chance to try the meditation sessions and do community service projects such as painting, making minor repairs, and clearing walking trails.