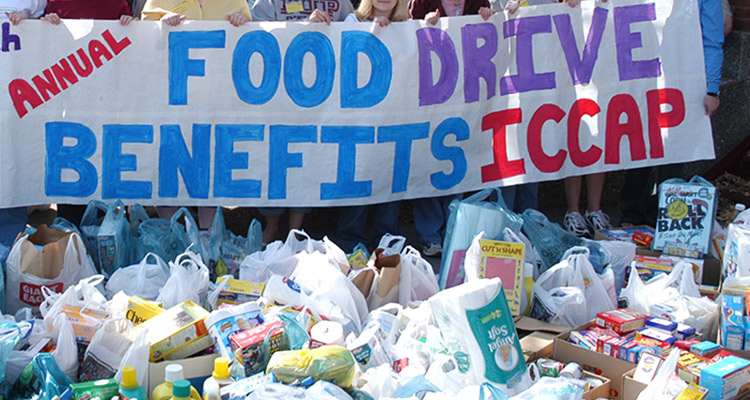 Guidelines for Community Service During the Academic Year

These guidelines help our students choose meaningful and rewarding ways to help others and meet the community service requirement for honors college scholarships.

Community service hours are hours spent during the academic year in work which directly benefits:
People experiencing poverty, discrimination, abuse, poor health, old age, and physical-mental limitations

Animals or the environment

Communities of all kinds


Nonprofit organizations through pre-professional volunteer work


Students with academic difficulties
If you receive financial compensation, it is not service.

What Counts as Service? Are All Hours Counted?

Coordination of fundraising activities for nonprofit organizations and services performed for day care centers, retirement homes, animal hospitals, or nature parks will count as volunteer service hours.

Rehearsal, practice, and participation in performances (dance, theater, and music) will count as service hours if the production is created specifically to address identified community needs and if the student and/or organization does not receive substantial financial benefit from the production. Theater productions such as fund-raisers for nonprofits receive credit for verified rehearsal and other nonperformance hours plus 100 percent hours of performance time.

In general, hours spent coaching youth sports count as service hours.

Services performed on staff at nonprofit athletic or music camps for no financial compensation will count as community service hours, as well as hours on long-distance service projects. (See limitations, below.)

Involvement in the service projects of for-profit businesses that address a community service or need will count as service hours.

Individuals who serve as volunteer firefighters or ambulance drivers receive credit for any shifts done at the station. Volunteers will receive 100 percent credit for all calls to which they respond.

Community building activities that are not related to fundraising or providing a service to a nonprofit may be considered service.

Service requirements completed for another campus entity, such as a club or an athletic team, or as a service learning component to a course may also count towards the CHC service requirement. Please verify before submitting.

There is no limit to the number of hours you can receive for any long-term service commitment. Sustained service across time may lead to a deeper commitment and provide increased opportunity for a higher level of leadership and service to others.
Limitations on Service Hours
In general, service rendered directly to a for-profit organization will not count as service hours. Any substantial volunteer work of this kind should be pursued as an internship.

Volunteer work done solely to promote a particular religious or political point of view such as proselytizing or campaigning for a party candidate does not count as volunteer service hours. All youth group or church activities must be service to a community in order to receive credit.

In all cases, volunteers receive a maximum of 8 hours credit for any 24-hour period of service, and a maximum of 45 hours credit for any seven-day period. Time for travel to and from a service site or time sleeping overnight at a service site does not earn service credit. This applies to ASB (45 hours awarded for full participation) and Honors Orientation (45 hours provided for full participation).

Participation in self-improvement workshops, clinics, conferences, or conventions will count for community service hours only if workshops, clinics, etc. have a specific service component.

Baby-sitting/pet-sitting for free for private individuals does not count as service. The same activity for a group of people or nonprofit organization does count as service.


Leadership positions do not count as service unless it is for an organization that exists solely for service-related projects.

Meeting attendance does not count as service, except where the goal of the meeting is to plan a service event, build community through specific actions, or address need as defined above. Not every meeting for service-based organizations is necessarily service. No more than 10 hours of meeting time may be submitted as service, and only where it is legitimately service related.

If you receive financial compensation, it is not service.