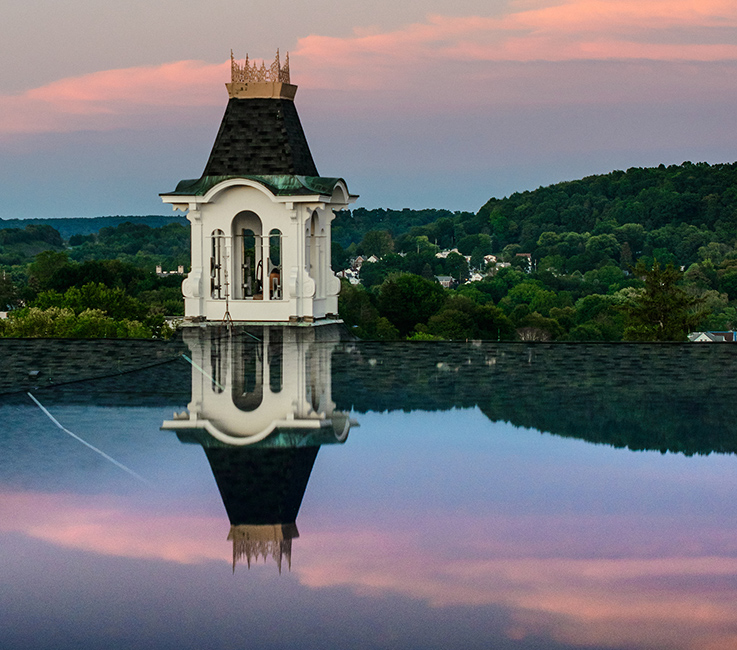 We know how important financial aid is to our students, and we don't want anyone to lose their aid. Know the guidelines below, and please ask for help early if you are having trouble.
Satisfactory Academic Progress
Under Federal Law 668.34 (Federal Register/Vol. 75, No. 209, October 29, 2010), IUP has to define and enforce the standards of satisfactory academic progress in measurable ways to determine your eligibility to receive financial assistance.
These standards are in place to make sure financial assistance is properly distributed to eligible students. Even if you didn't receive federal financial aid, you are still held to these minimum requirements, should you later decide to receive federal aid.
Federal Satisfactory Academic Progress
By law, there are satisfactory academic progress (SAP) standards you must meet if you get federal financial aid from Title IV Financial Assistance Programs such as:
The Pell Grant
The Federal Supplemental Educational Opportunity Grant (FSEOG)
Federal Work Study
Federal Direct Loans (Subsidized and Unsubsidized)
The Parent PLUS Loan for Undergraduate Students
The Federal Graduate PLUS Loan (for graduate students)
To better understand the rules you must follow for these kinds of aid, see the highlights and links below. If you are having trouble meeting these requirements, talk to the Office of Financial Aid right away.
If you do not meet the SAP requirements, you can lose your funding from all Title IV programs. Please note that being on academic probation does not mean you are eligible for financial aid. They are two separate academic progress measurements and have their own requirements.
Minimum Requirements for Title IV Aid
Minimum GPA Requirement (Cumulative Grade Point Average or CGPA):

Undergraduate students - 2.0 minimum CGPA
Graduate students - 3.0 minimum CGPA

Pace (Percentage of Classes Passed): All students must pass 67 percent of their overall attempted credits. (This is your overall passed credits divided by your overall attempted credits.)

Maximum Time Frame to Complete Your Degree: Students cannot exceed 150 percent of the normal time frame to complete their academic degree/program. (Example: if it takes 120 credits to earn a bachelor's degree, then it cannot take you more than 180 overall attempted credits to earn this degree. 120 x 150% = 180 total credits allowed). Graduate programs are based on the number of credits it takes for each program, so the 150 percent varies. The calculation is done the same way.
Part-time Students
Part-time and full-time students are treated equally for the purposes of monitoring and enforcing progress according to the IUP SAP policy.
SAP Review and Appeal Process
Satisfactory academic progress is reviewed after every spring semester effective for the immediate summer term and the following academic fall/spring term. IUP cannot waive the SAP requirement for any student in order to allow them to receive federal financial assistance.
There is an appeal process available if you lose your financial aid eligibility due to a lack of satisfactory academic progress. To review the SAP Policy and fill out the SAP Appeal Form, see the links below.
Deadline to File an SAP Appeal
Fall Appeal: November 15
Spring Appeal: April 15
Summer Appeal: July 15
PA State Grant Academic Progress
The Pennsylvania State Grant Program has its own rules about satisfactory academic progress. To keep your PA State Grant funding:
Full-time students must earn at least 12 new,* non-remedial† credits during a semester in which they receive a full-time PA State Grant.

Part-time students must earn six new,* non-remedial† credits during a semester in which they receive a part-time PA State Grant.
*New credits mean that you cannot have previously earned a grade of "D" or better in that class.
†A non-remedial credit is any course with a section of 100 or greater.
If you do not meet this requirement during a semester, your state grant can be reinstated if you take additional credits in a following term.
For example, if you register for 12 credits in the fall semester but only pass nine credits, you could earn 15 credits during the following spring to maintain satisfactory academic progress. You can also use credits earned in the summer to attain the credits needed for academic progress.
Any appeal to this progress requirement must be made directly to the PA State Grant division at 1-800-692-7392 or at the Pennsylvania Higher Education Assistance Agency.