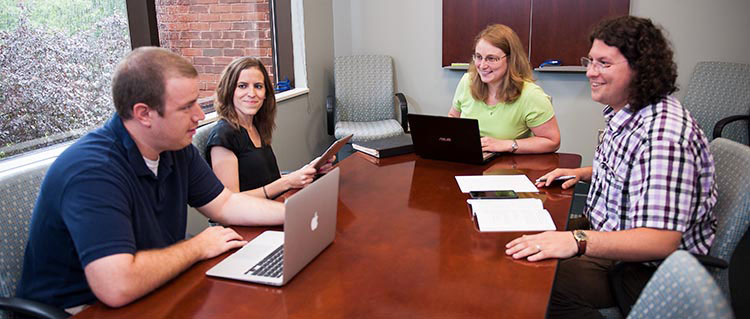 Enhance your Career in Criminology
By earning your graduate degree in criminology with IUP, you will enable yourself to be considered for promotion within your organization, earn an increase in salary, and be part of the extremely large number of IUP alumni internationally with whom you can network throughout your career. While most positions in the criminal justice field do not require a master's degree for employment, a master's degree enhances promotion opportunities and puts you on the track for leadership positions.
A review of federal agency sites shows that a master's degree (or equivalent) often is required for a GS-9 ranking, and graduate education can substitute for specialized experience in the hiring and promotion processes. USAJOBS: Official job site of the United States Federal Government
A master's degree is important for promotion at the state level. For example, the Pennsylvania State Police require a master's degree for promotion above the rank of lieutenant. Pennsylvania State Police
Those with a master's degree earned a salary of 36 percent more than those holding a bachelor's degree (Carlan 1999).
Those with a master's degree had an 81 percent employment rate in criminal justice, contrasted to 49 percent for those with a bachelor's degree (Carlan 1999).
Individuals with master's degrees report higher levels of job satisfaction than their colleagues with bachelor's degrees (Carlan 1999).
Graduates of IUP's MA program work in a variety of areas, including federal, state, and local levels of law enforcement and corrections. Other graduates work for federal and county probation and parole offices, while others work in the area of juvenile justice. Specific employers of IUP alumni include:
FBI (Federal Bureau of Investigation)
US Postal Inspector's Office
Office of Personnel Management
DEA (Drug Enforcement Administration)
CIA (Central Intelligence Agency)
Pennsylvania State Police
US Secret Service Uniformed Division
US Customs
Local agencies in juvenile counselor positions, including the Alice Paul House and Community Guidance Center
Federal Probation
County Probation
Victim services agencies
North Carolina State Bureau of Investigation
US Border Patrol