Honors Graduates
Honors medallions for first baccalaureate graduates who have attained a 3.25 or higher cumulative GPA before the last term completed.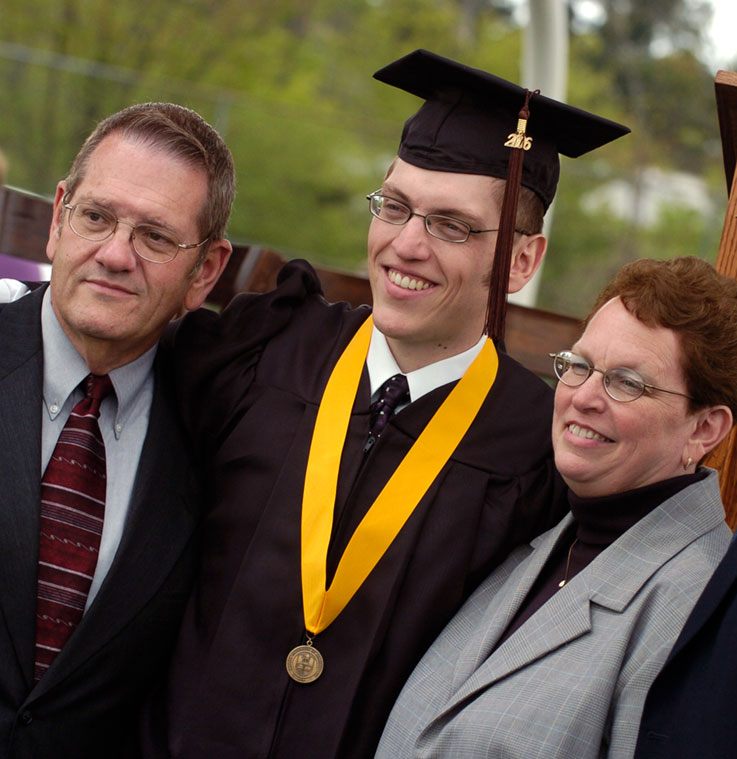 Honors medallions will be available for pick up at the Graduation Fair on April 7 and can be picked up at the Registrar's Office in Clark Hall until May 6. If not picked up by that date, the medallion will be mailed to the diploma mailing address on file.
Your final semester honors will be based on the cumulative GPA achieved at the end of the last semester. These will be noted on your diploma and transcript.
The distinctions are:
Cum laude: 3.25 to 3.49 cumulative GPA

Magna cum laude: 3.50 to 3.74 cumulative GPA

Summa cum laude: 3.75 to 4.00 cumulative GPA