Our Interns Go Amazing Places
Biochemistry major with a minor in forensics who interned in the Medical Examiner's Office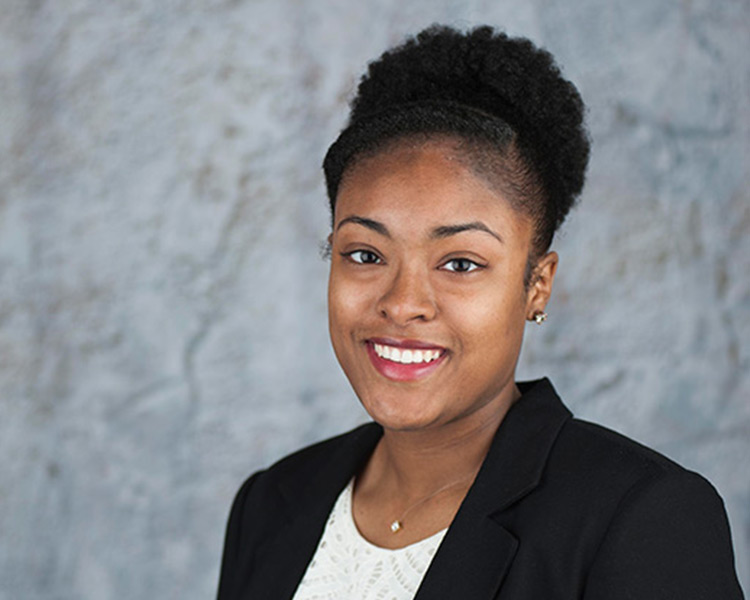 Documentary photographer for a research ship near Alaska and a video-production intern at Tesla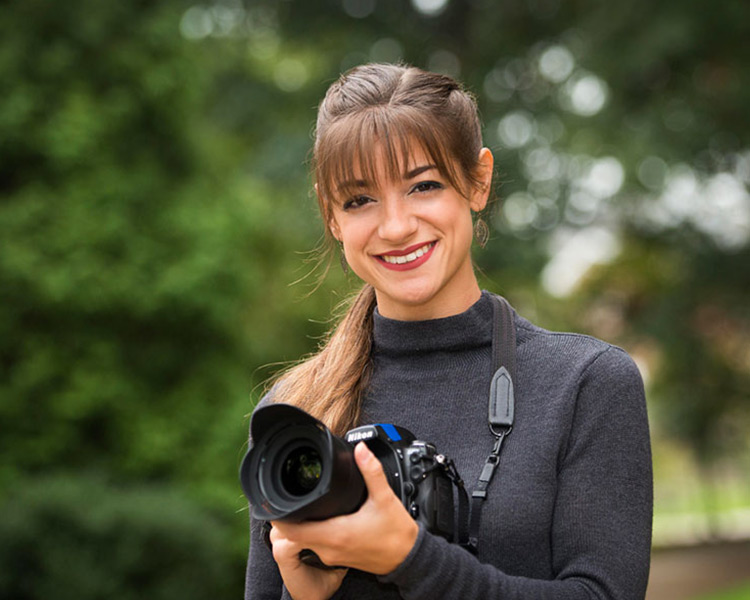 Safety sciences intern at Georgia-Pacific who was offered jobs at several of their locations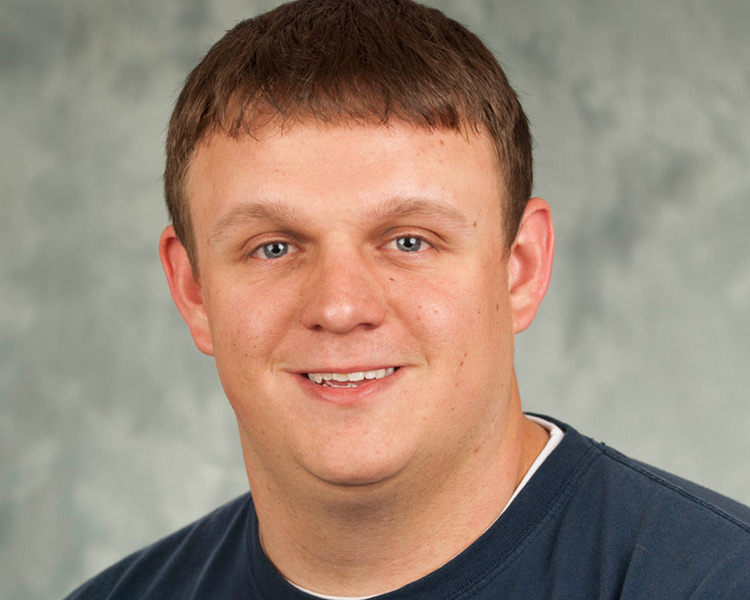 We're big on internships, because we know they make a big difference.
Real-world opportunities are waiting for you! You could be the one to spend a summer with the video team at Tesla or as a junior curator at the Smithsonian Institution. You get career-building experience and maybe even more. From a safety sciences internship at Georgia-Pacific to an accounting internship at Deloitte in Pittsburgh, IUP internships often turn into job offers.
Opportunities Close to Campus or Close to Home
You don't always have to travel far to find opportunities that take you far in your career. Some are close to campus like Footlight Players, a summer youth theater program at IUP that offers internships each summer.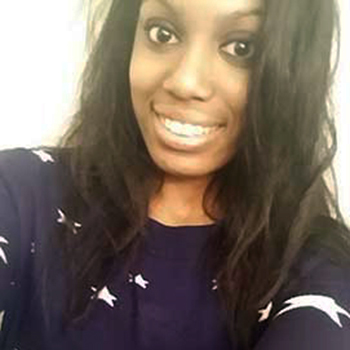 Jess Arroyo, a history/pre-law major, found career direction during her internship at the Public Defender's Office in the Indiana Courthouse near campus.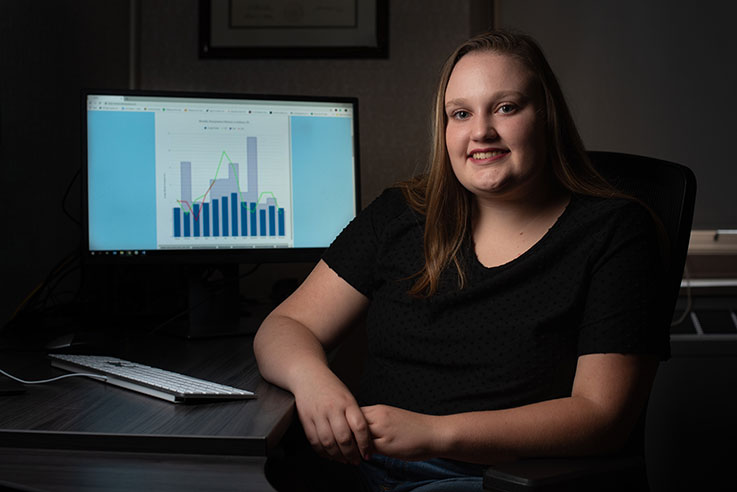 Emilee Howells helped tackle stormwater concerns by designing a county rainfall dashboard loaded with data as an intern for the Borough of Indiana.
Go Far to Get the Internship You Want
Want the adventure of going somewhere farther away? A world of possibilities awaits. Just ask Anthropology student Nancy Lopez Sosa, who spent six weeks in Mexico helping people in a rural community by creating vegetable gardens, sharing health information, and tutoring children.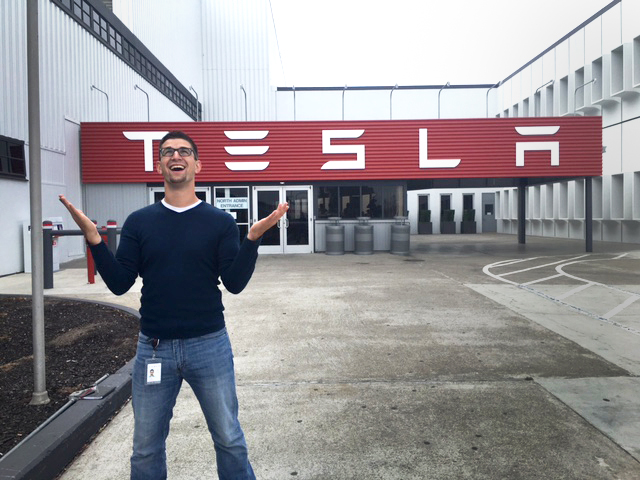 Tyler Campbell helped improve safety practices for workers at Tesla in California during his internship.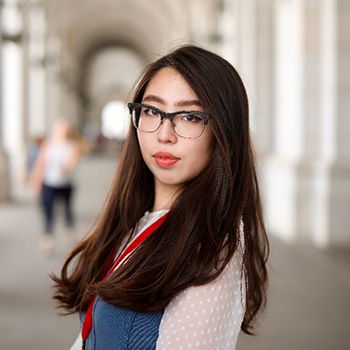 Hannah Colen interned in digital media for the Smithsonian's Freer|Sackler Museum, now the National Museum of Asian Art.
How to Find the Right Internship for You
Finding the right internship for you takes a little planning, but we're here to help. IUP has plenty of sites already lined up - places that have had IUP interns in the past and are eager for more. Trying for somewhere new? We can help with that, too.
Start thinking about it early. Think about the direction you want your career to go and aim for an internship that puts you on that path.
Talk with your advisor, professors, and the staff at the Career and Professional Development Center to learn about options that fit your goals and any possible funding sources to support your internship.
You can also look for internships on Handshake or consider Parker Dewey micro internships, which are paid opportunities that can be completed year-round.
Feel free to dream big. Our students win highly competitive internships like communications media major Joshua Nixon, one of 20 students selected nationwide for a summer internship in Washington, D.C. through the Washington Center's Veterans Employment Trajectory (VET) Initiative.
Decide if you want to take the internship for college credit or as non-credit. Talk to the Financial Aid Office if you have questions about how those options impact your aid and how financial aid could help you to fund your internship.
Check with your advisor and the department office for your major about any internship guidelines you must follow.
The Career and Professional Development Center can help you with preparing for internship interviews and writing a professional

résumé

.
Watch out for application deadlines and forms for the internship sites and for IUP.
Apply for several internship options. Try not to focus on just your first choice. Your third choice may turn out to be a fantastic opportunity that leads to a job!
In addition to internship opportunities, our students enjoy other hands-on learning experiences:
Doing research with professors and winning awards for it like Anna Manges
Performing with visiting artists like eight music majors who performed with Bernadette Peters
Presenting at conferences like geoscience student Brennan Ferguson
Studying abroad like Kyle Murray, who studied primates in Madagascar
Employers Seeking IUP Interns:
Please post internships on Handshake. Internship sites must be approved prior to an IUP student being approved for the internship. That site approval may take as long as 45 days or more. Find out about internship agreements.