IUP, in association with the Arab American University, has been offering its MBA (Executive Track) in Jenin and Ramallah (Palestinian Territory) since 2013.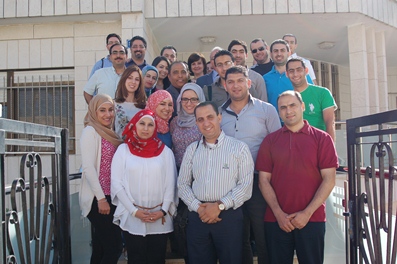 Objectives:

The main objective of the AAUJ/IUP MBA program is to prepare successful working professionals for senior leadership roles, new careers, and entrepreneurial opportunities.

The program further aims to prepare students to:

develop a deep understanding of one's own personal values, and to strive to apply these values in service of a larger purpose within the modern business context.
acquire solid conceptual knowledge and terminology within core business disciplines.
gain insights about the interactions of different practical areas in today's business world.
play a variety of roles and collaborate effectively in today's global, rapidly changing, and project-intensive business environment.
express and foster creativity and innovation.
develop the capacity to apply knowledge in new and unfamiliar circumstances through a conceptual understanding of the relevant academic disciplines.
be able to analyze and interpret statistical data and economic models relating to an organization's activities.
be able to analyze and evaluate complex issues on the political, economic, legal, and regulatory context of business.
be able to analyze and interpret financial data, and to determine the value of an organization using various techniques.
Important Links:

Contact Information

Prashanth N. Bharadwaj, PhD
Dean's Associate, Eberly College of Business and Information Technology
Professor, Department of Management
Indiana University of Pennsylvania
pnb@iup.edu