IUP-KAP Partnership
Formed in 2022, the IUP-KAP partnership is an award-winning partnership aimed at offering talented Kenyan students STEM-designated graduate programs affordably. Courses offered through the partnership at IUP include but are not limited to MBA in Supply Chain Management, MBA, Master of Science in Applied Mathematics, and MS in Strategic Communications.
Through the partnership, students reap great benefits from Indiana University of Pennsylvania, including:
Access to highly qualified, full-time, PhD-holding faculty with extensive industry experience and research background.

Accredited by AACSB International, the premier accrediting body for business programs worldwide.

Smaller class sizes guarantee excellent faculty-to-students and student-to-student engagement.

Eligibility for Curriculum Practical Training, Optional Practical Training, and H1B visa in the USA.

Availability of remarkable student-led organizations that foster leadership abilities.

Offering a global experience, as IUP has a diverse student body representing various countries across the world.

Opportunities for graduate assistant positions that offer tuition fees and living expenses support.

Incredible tuition rates from the partnership.
2023 is the inaugural year of the partnership. In addition to the first small group of students who arrived in the spring (January) to pursue MBA-Supply Chain Management, hundreds of other students have been admitted and are eagerly anticipating joining the program in fall (August) 2023.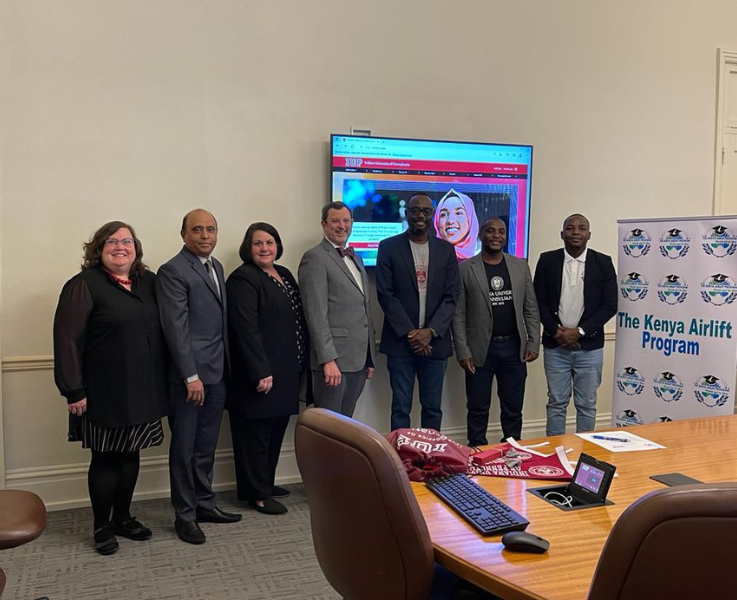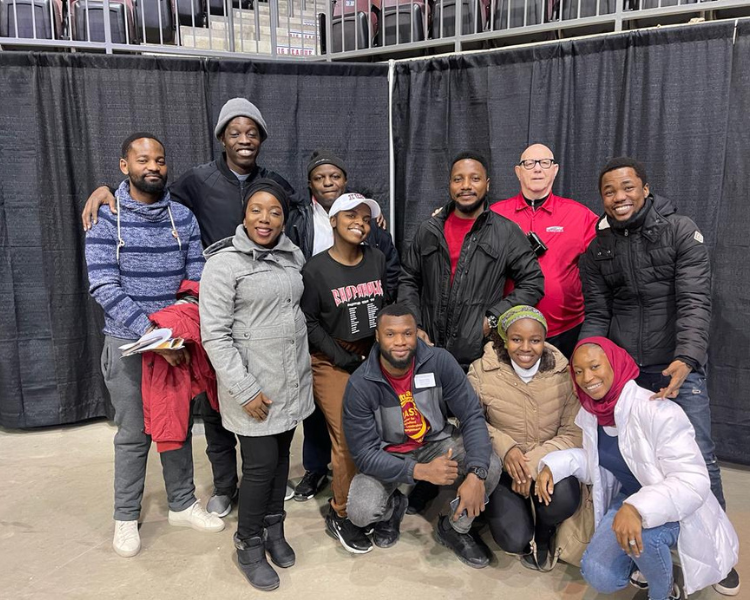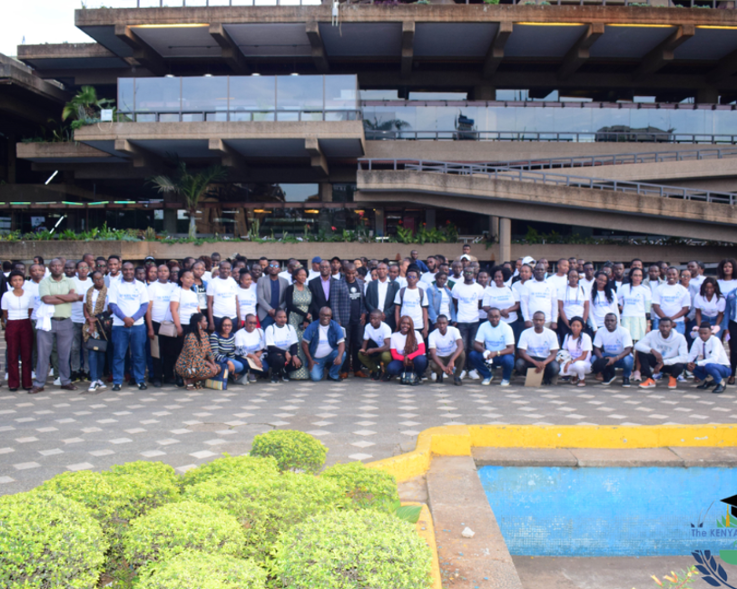 Contact Information
Dr. Prashanth N. Bharadwaj, Dean's Associate
Director, School of International Management
Eberly College of Business, IUP
Indiana, PA 15705, USA
pnb@iup.edu
Bob Mwiti, Director
The Kenya Airlift Program
100 S. Ashley Drive, Suite 600
Tampa, FL, 33602, USA
Tel: 813-333-1080
bob.mwiti@kenyaairliftprogram.com