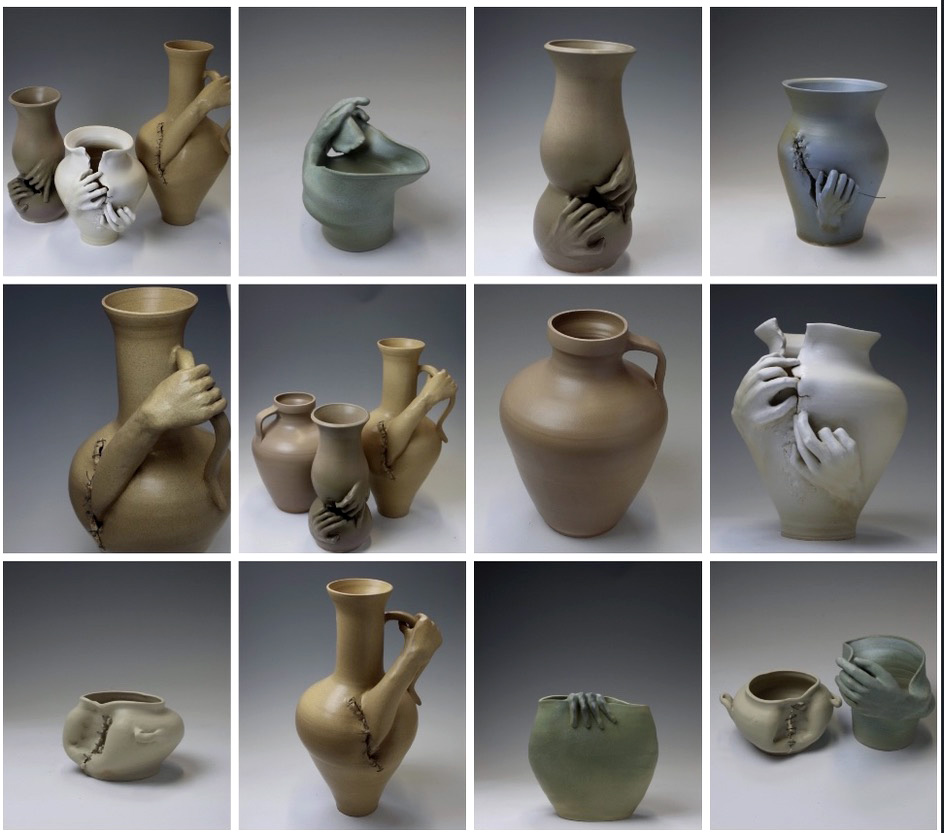 The ceramics program encompasses functional, sculptural, and/or installation approaches.
IUP ceramics places emphasis on the student's personal growth and individual direction. Importance is placed on experimentation with materials and the introduction and refinement of technical, conceptual, and aesthetic practice.
The ceramics studio is a newly renovated space in the Robertshaw Building, providing a safe and versatile facility. The studio offers separate spaces for kilns, hand building and wheel throwing, clay mixing, glazing, plaster mixing, and private graduate studio spaces. Kiln availability includes electric, gas, raku, wood, and soda firing.