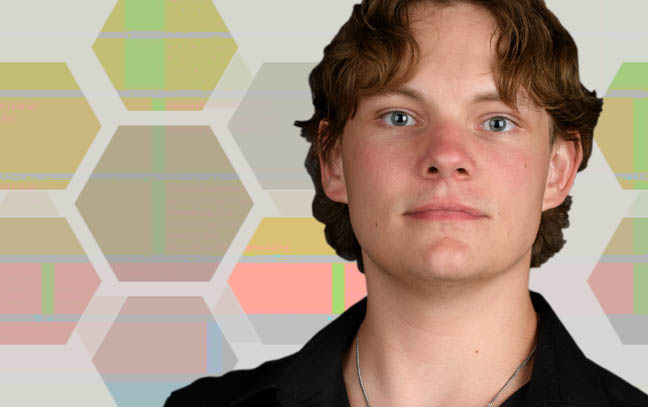 Create the Future of Education with a DEd in Curriculum and Instruction
If you have your eye on influencing the future of education and increasing your scholarly credentials, IUP's dynamic DEd in Curriculum and Instruction program will give you the expertise you need. The program will prepare you for a leadership position in education, develop your skills as an instructional specialist, and build on your curriculum development knowledge. 
Why Get a Doctorate of Education in Curriculum and Instruction from IUP
Your cohort will mostly include students with extensive backgrounds in education and classroom teaching, so you'll be in a community of like-minded educators with experience like yours. Intended for high-achieving teachers and scholars, IUP's DEd in Curriculum and Instruction program is designed for working professionals with strong commitments to curriculum development and research methods. The program offers maximum flexibility: You'll be able to complete your degree either in-person synchronous with the option to participate through Zoom (offered even years) or online hybrid/asynchronous (offered odd years). The faculty and curriculum are identical in either format.
What You'll Learn
As you complete your curriculum and instruction degree, you'll learn to understand and apply educational theory, show your competence in curriculum evaluation, develop your identity as an educator committed to working with diverse populations and conduct independent research that makes a significant impact.
Imagine Your Future
Graduates with a Doctorate of Education in Curriculum and Instruction are faculty members in colleges and universities, curriculum developers and specialists in P–12 schools, teacher educators, scholars who contribute to the field, and ethical professionals.
Career opportunities in Curriculum & Instruction, DEd
A DEd in Curriculum and Instruction from IUP prepares you for a leadership position in education, including:
Curriculum and instruction specialist in higher education
Curriculum specialist in public, private, parochial, and alternative schools
Teacher educator in basic education with responsibility for curriculum and the professional development of practicing teachers
Teacher educator in colleges of education
Faculty member in a college or a university
Classes and Requirements
You'll join a cohort that you'll stay with for your entire time at IUP. Together, you'll follow the same sequence of core courses, allowing you to build relationships and community.
You'll enroll in six credits of core courses every fall, spring, and summer, and you'll take six credits of electives, so you can specialize in your area of interest.
To complete your curriculum and instruction degree, you can choose between two delivery modes:
in-person at our campus, taught in a Zoom room with an option to join from home or work
virtual option with both synchronous and asynchronous instruction. Sample schedules are below.
Full Academic Catalog Listing
The course catalog is the official reference for all our degree and course offerings. Check it out for a full listing of the classes available and requirements for this degree.
Graduate Assistantships and Scholarships
Graduate assistantships and scholarships are available for students with outstanding professional and academic credentials.
Graduate assistantships are available competitively throughout the program and may be awarded to students enrolled in either the main campus or online program.
The purpose of the graduate assistantship is to provide mutual professional development opportunities for a graduate student and faculty member. Graduate assistants may aid in the process of:
Conducting library research and compiling a literature review
Collecting, coding, and analyzing research data
Supporting innovative projects in the PSE Department
Providing support to a faculty member's teaching and supervision (with the faculty member present)
After applicants have met the university and department admission requirements, students must submit the GA application and a current rsum or curriculum vitaas instructed. Please contact the program coordinator with any questions.
Faculty and Staff
You'll work with faculty who represent a wide variety of expertise and experience. Faculty include current and former P–12 teachers and administrators, college administrators, instructional designers, and more.
IUP's faculty members are conducting research across a broad spectrum of interests, so you'll learn from instructors currently studying:
Adult education
Child advocacy and equity issues
Child study and assessment of student learning
Collaborative teacher preparation programs
Creativity
Curriculum theory, development, and evaluation
Early childhood, elementary, middle school, and secondary education
Effective teaching and supervision
Field-based learning
Gender issues in education
Gifted education
Instructional design and educational technology
Issues in public education
Language development and literacy
Multicultural education
Pedagogy and effective instruction
Pre-service teacher preparation and professional development for in-service educators
Qualitative and quantitative research methods
School law
Work with families and communities
Writing for professional publications
Urban studies
Online Program Schedule
If maximum flexibility fits better with your career and life, our virtual Doctorate of Education program may make the most sense for you. (Your spring semester will look similar, and your summer semester will follow a more condensed schedule.) All of your synchronous classes will be held on Saturdays, regardless of semester. This schedule is for two doctoral-level courses—or six credits.
August
Your IUP courses will begin around the last week of the month. You will receive readings and assignments asynchronously that you will complete before the first synchronous class sessions in September.
September
Your course A will meet from 8:00 a.m. to noon on a Saturday toward the beginning of the month and Course B will meet on a different Saturday. You'll have additional asynchronous work included.
October
Your course A will meet from 8:00 a.m. to noon on a Saturday and Course B will meet on a different Saturday. You'll have additional asynchronous work included.
November
Your course A will meet from 8:00 a.m. to noon on a Saturday and Course B will meet on a different Saturday. You'll have additional asynchronous work included.
December
You'll complete asynchronous work early in the month, and both of your courses will end mid-month.
Asynchronous coursework does not require you to be online at a specific day and time, but you will have deadlines. For example, you may be required to post and reply to an online discussion over the course of a week. There are electives in the program and those courses may follow a different delivery format.
In-person Program Schedule
If you're looking for a mostly face-to-face experience without asynchronous online work and with an option for some virtual classes, our on-campus option is the right fit for you. 
The main campus program is in-person and includes ten day-long Saturday classes (five per course) each semester. Classes run from 8:00 a.m.–3:00 p.m. with a lunch break, and you may participate either in-person in the IUP classroom or virtually from your home or workplace. 
Summer classes run for five weekends, Fridays and Saturdays from 8:00 a.m. to 3:00 p.m.
All instruction is synchronous with the professor physically present in the main campus classroom, so if you're participating through Zoom, you must attend each class at the regularly scheduled time. You are welcome to mix your mode of participation (if you usually participate online, you can come to campus for some classes) by providing the instructor with advance notice.
Virtual participation is available to both domestic and international students; however, all students and prospective students are responsible to know and abide by any restrictions concerning distance education programs in their country or from their sponsors. Similarly, international students coming to study in the US are required to attend class in-person due to visa requirements.
Alumni Success
The 19 members of a recent IUP Curriculum and Instruction cohort have gone on to make a major impact in the field of education. They have published 31 professional journal articles; made 14 local, 17 state, and 17 regional conference presentations and made 21 national and five international conference presentations. Based on our student outcomes alone, IUP's Doctorate of Education program has earned four commendations from the Pennsylvania Department of Education based on student outcomes.
In an anonymous exit survey, our students had plenty to say about what they gained from their time at IUP.
"It enhances one's learning regardless of discipline. I feel I will be a better person, a better professional, and a better researcher. I have abilities, knowledge, and expertise I did not have prior to this program."
"The academic rigor, educational experiences, and exposure as well as talented professors contribute to successful learning."
"I would recommend this program. I feel that this program was extremely challenging. I take pride in completing the coursework. I would definitely recommend this program to those seeking a challenging, rigorous program to enhance themselves and their careers.
Supervisor of Curriculum and Instruction Advanced Certificate
If you have a teacher certification, you will have the option of earning the Supervisor of Curriculum and Instruction Certificate from the Commonwealth of Pennsylvania in conjunction with your studies. This advanced certificate can be pursued by teachers who meet all of the following requirements:
Have five years of successful teaching experience
Have the endorsement of the IUP intern supervisor
Hold a valid Instructional II certificate from Pennsylvania
Pass the required Praxis Test