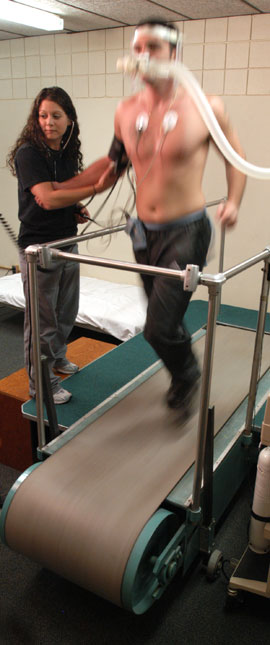 We care about our community. IUP offers plenty of services to support your health and well-being.
Child Study Center
The Child Study Center provides pre-service practicum experience and training in psycho-educational assessment and intervention to school psychology graduate students.
Speech, Language, and Hearing Clinic
The Speech, Language, and Hearing Clinic provides diagnostic and treatment services for persons with speech, language, and hearing disabilities.
Center for Sports Science and Research
Providing lifestyle interventions, the Center serves IUP, local school districts, and other community entities.
In-House Training Clinic
The Center for Applied Psychology (CAP) is a training clinic that provides assessment, psychotherapy, consultation, education, and research. The CAP currently houses four clinics, each staffed by IUP faculty members—who are licensed psychologists—and by doctoral students.