Since 2016, the offices within the Center for Health and Well-Being have sponsored a bi-yearly event coinciding with finals week to offer students an opportunity to relax and decompress during one of the most stressful times of the semester.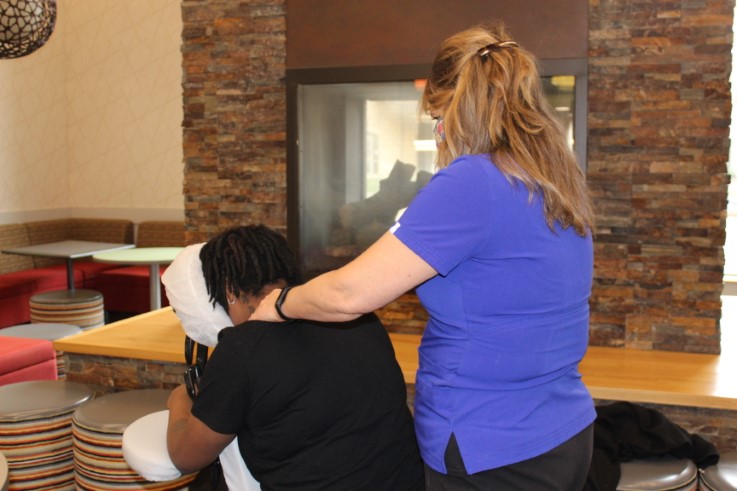 This semester's Destress Fest was held in the Folger Student Center for the first time to take advantage of the prominent location. Over 200 students attended the event on Tuesday, December 7, from 1:00 to 4:00 p.m. co-sponsored by the student group BACCHUS. Students enjoyed various crafting activities, free food, visits with the therapy dogs, and free chair massages. Additionally, many students utilized Folger's other amenities, like playing pool and other games and taking advantage of the space to study, work on group projects, and hang out with friends.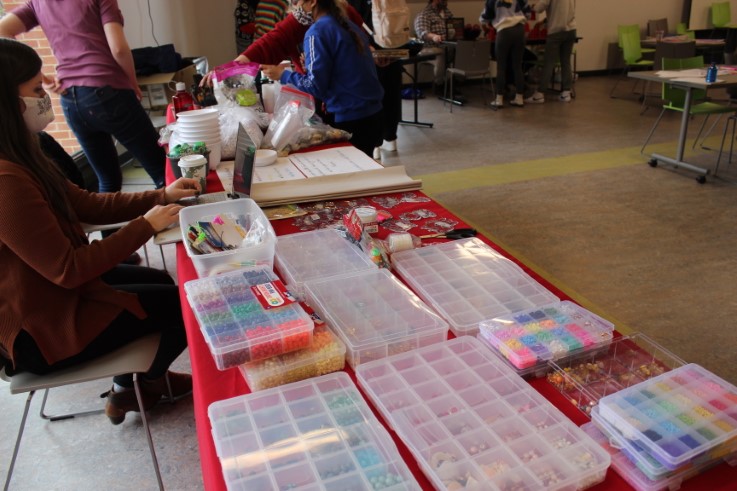 Director of student wellness and engagement Ann Sesti helped organize the event. Sesti said, "This has been the most well-attended Destress Fest in years. We saw similar numbers before COVID-19, but this year's event felt like a return to normal. Students were very excited to participate, especially interacting with our therapy dogs. Another hugely popular activity was the free chair massages. We had over 50 students take advantage of getting a free massage."
As usual, the therapy dogs took center stage, and many students took the opportunity to decompress with their furry friends. Some students stopped by to say "goodbye" to the dogs before leaving for break. IUP's own therapy dog, Ranger, was his usual calm and charming self and sent students off to finals exams more relaxed and less anxious.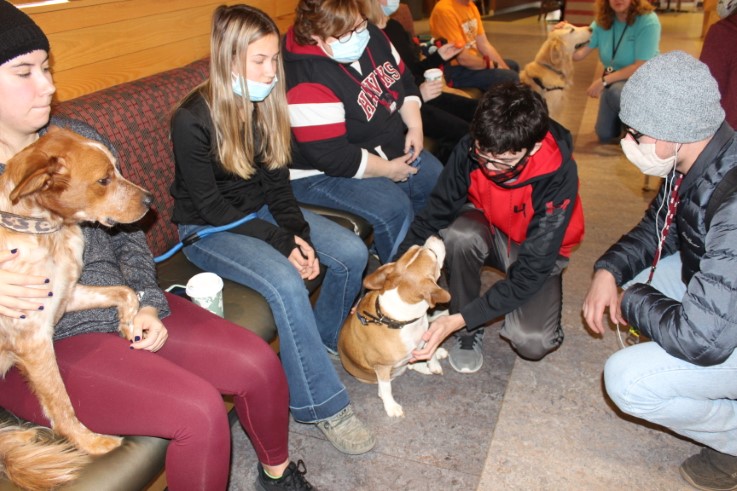 Assistant director of health and wellness promotion (and Ranger's owner) Sara Dillon said, "The therapy dogs continue to have a large following at IUP. Students often recognize Ranger and look forward to some stress-free scritches time. Like other therapy dogs, Ranger absorbs the emotions of the humans who interact with him." 
Destress Fest was one of many activities held across finals week to support students.