IUP Self-Care Day on Friday, November 5, offered students lots of opportunities to relax in various ways through on-campus programming. The Center for Health and Well-Being provided several chances for students to unwind and relax.
During the afternoon, the CHWB offered free Self-Care Kits to students. Over 100 students stopped by Suites on Maple East to pick up their Kit, including mini craft supplies and props, like bubble wrap, play dough, bubbles, word searches, and stress-relief tips. These items were selected to better support students who might have been experiencing anxiety or wanted some creative ways to express self-care.
During the evening, students participated in a Self-Care Craft Night in Folger Student Center. Supplies and instructions were provided to paint succulent rock gardens and picture frames or construct plaques. Twenty-four students took advantage of the crafts to decompress and focus on their self-care.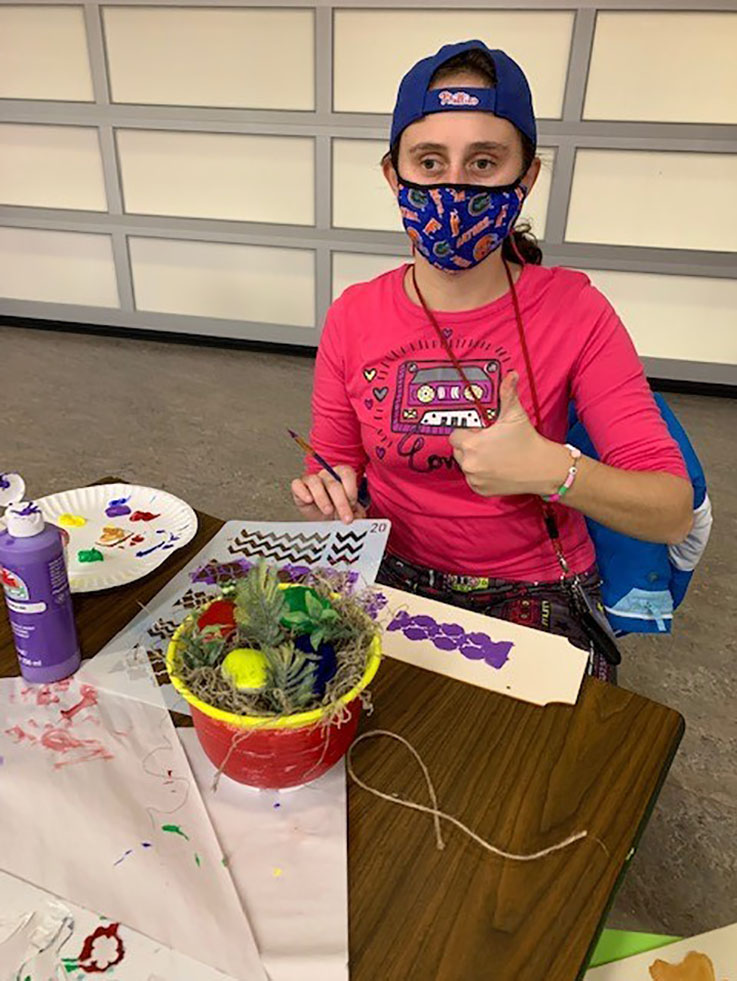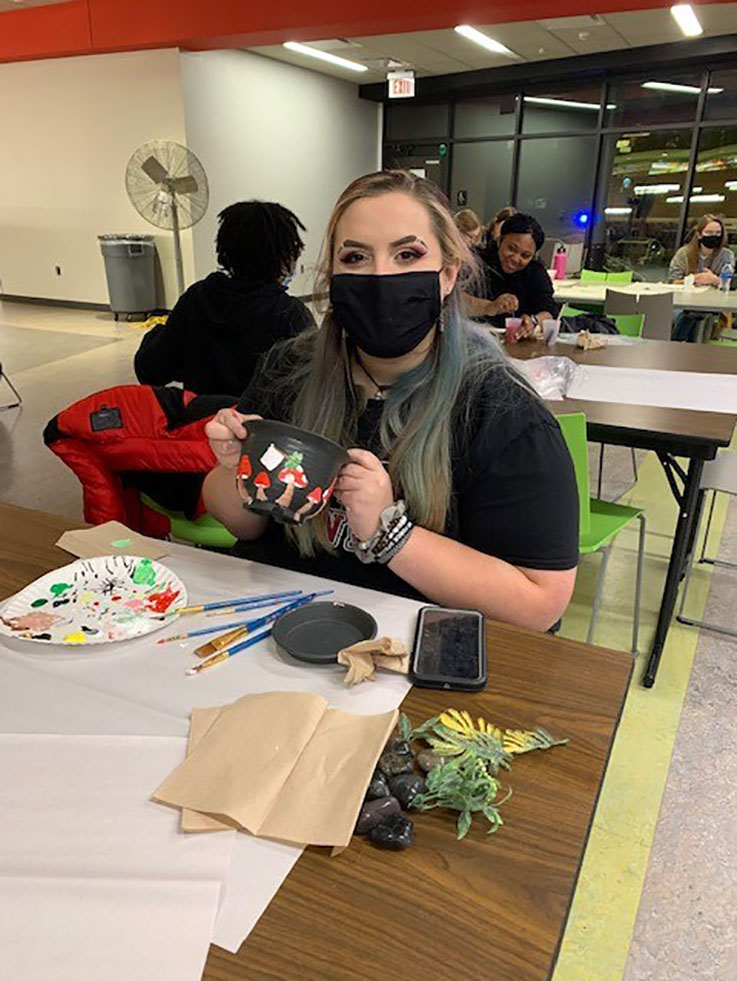 Finally, ATOD, BACCHUS, and SGA co-sponsored a Self-Care Bingo later that same evening. Lots of students attended the free event, and prizes supported the theme of self-care. Oil diffusers, paint kits, aromatherapy sets, and a television were prizes for that night's Bingo game.
The CHWB wants to thank all the students who participated in Friday's self-care activities. They also want to acknowledge the support from staff, faculty, and student volunteers who helped make the day successful.