U-SOAR Program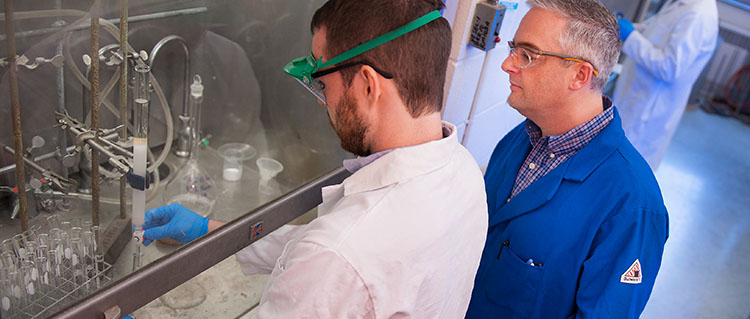 IUP students participate in cutting-edge research, scholarship, and creative discovery this summer through the Undergraduate Summer Opportunity for Applying Research (U-SOAR) program.
The U-SOAR program will run from June 1 to August 5, 2022. The U-SOAR program is open to IUP undergraduate students in all disciplines who are engaged in original inquiry-based research, scholarship, and creative endeavors. Students must have an overall GPA above 2.0 to participate.
Benefits of U-SOAR
Work directly with your faculty mentor on original scholarship

Gain experience in your discipline through hands-on research

Participate in a structured research-oriented environment to guide creative discovery

Engage in networking and professional development opportunities

Increase your confidence presenting in a research symposium

Learn about creating professional presentations and grant writing

Improve your chances in applying to graduate school or for employment

Create a well-rounded résumé

Receive a summer stipend to support your research
Review the Program Event Information.
Complete the U-SOAR program application by April 15 to participate in the summer 2022 program.
For more information on the U-SOAR program, contact:
Director of Undergraduate Research
210 South Tenth Street
107B Stright Hall
scholars-forum@iup.edu
Frequently Asked Questions