About Pan-African Studies
(Pan African Studies is) the multidisciplinary analysis of lives and thoughts of people of African ancestry on the African continent and throughout the world. ... Its primary means of organization are racial and cultural. Many of (its) themes are derived from the historical position of African peoples in relation to Western society and in the dynamics of slavery, socioeconomic and political development.

Robert L. Harris Jr., The Intellectual and Institutional Development of Africana Studies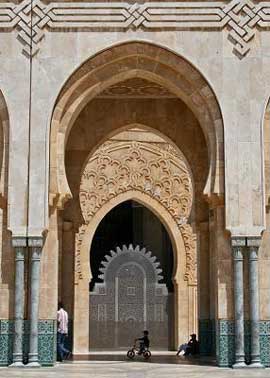 As a multidisciplinary minor, this program offers another opportunity for IUP students to bring together insights from several disciplines while studying the various geographical elements of the Black experience, thereby enriching the non-Western component of the Liberal Studies curriculum.
This minor also offers the university a unique opportunity to strengthen its claim to a truly universal search for truth, since it focuses on the African heritage and the links between Africa and other people of African ancestry.By helping acquaint students with multicultural inheritance, and by inspiring the offering of new courses that will stimulate the intellect and enhance the sensitivity of the student population, this program will expand IUP's efforts to create an environment that promotes cultural diversity on campus.
Finally, in this climate of multiculturalism, concern for diversity, and the increasing globalization affecting American life, culture, and business, thePan-African Studiesminor is a significant element of a well-rounded education.The minor helps to prepare students for the increasingly diverse workplace, and with its focus on development of analytical skills and synthesis of thought, students are primed for opportunities in professions such as administration/management, business, education, government, law, marketing, the media, politics, research, and social services.This program is highly recommended for those persons in education and programs leading to multicultural relations.
The coursework, symposia, and cultural events sponsored by the multidisciplinary Pan-African Studies Committee focus on the vitality andaccomplishments of pre-colonial African societies, the cultural and racial heritages of people of African descent in Western societies, and aspects of modern-day African cultures. The courses in this program represent a broad and diverse look at the African diasporas and contemporary African life.