The following story, which highlights some of IUP's early Black student organizations from the 1970s and early '80s, was originally released on February 13, 2023, during Black History Month. After publication, alumni provided new information, which has been used to update the story. (Thank you for those contributions.) See the revamped story below.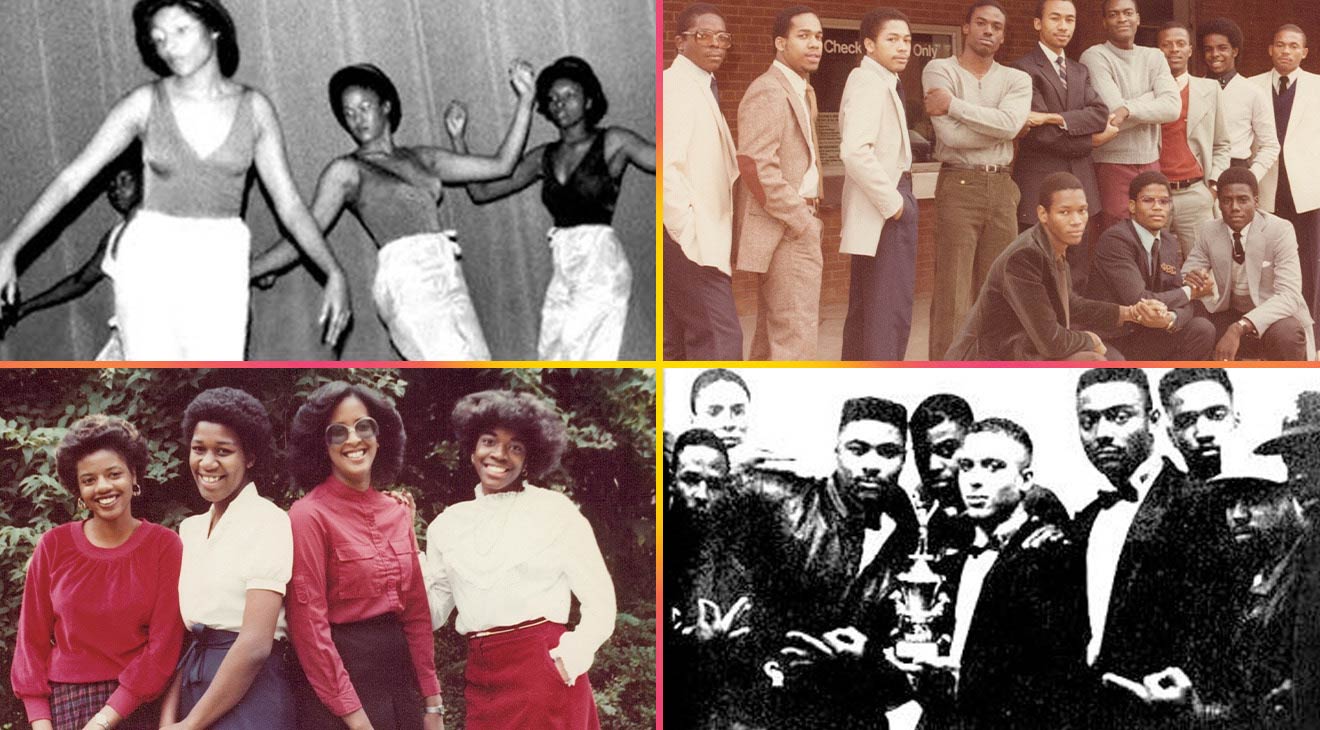 Previous Black History Features
Sam Cooke's 1964 rhythm-and-blues hit "A Change Is Gonna Come" was an anthem for its era.
The song's lyrics were about past hard times and longing for better days ahead.
By the mid- to late 1960s, hope for change was everywhere. Thousands took to the streets, seeking an end to US fighting in Vietnam. Many advocated for greater opportunities for women, while Black Americans sought to overturn years of discrimination in housing, employment practices, education, and voting.
Indiana and IUP were not exempt from these demands for change. In March 1965, more than 400 Indiana residents marched through downtown Indiana in support of civil rights. Students and area residents worked together to end segregationist practices at Indiana's Mack Park swimming pool. (See "Our Fight for Civil Rights in Indiana," published in fall 2020.)
During these years, IUP's Black student enrollment was low. In 1969, 44 Black students attended IUP, 0.5 percent of total enrollment, according to The IUP Story: From Normal School to University, by Charles Cashdollar '65, professor emeritus of history and Distinguished University Professor. Among Pennsylvania's 14 state-owned schools, IUP was one of the lowest in terms of Black enrollment.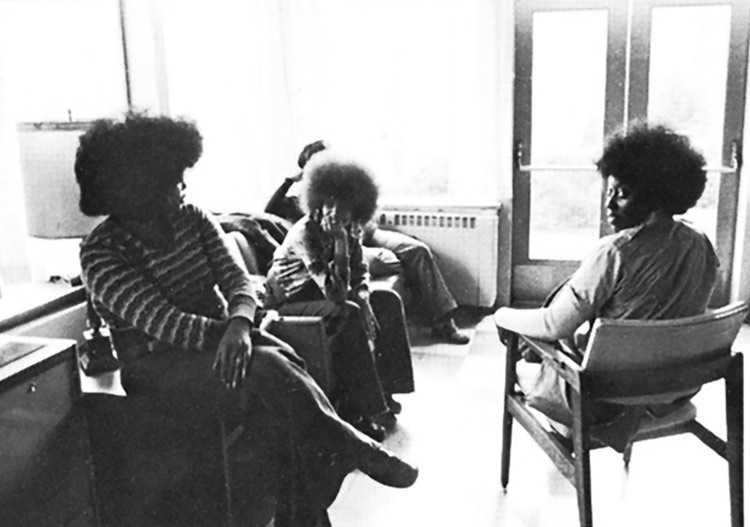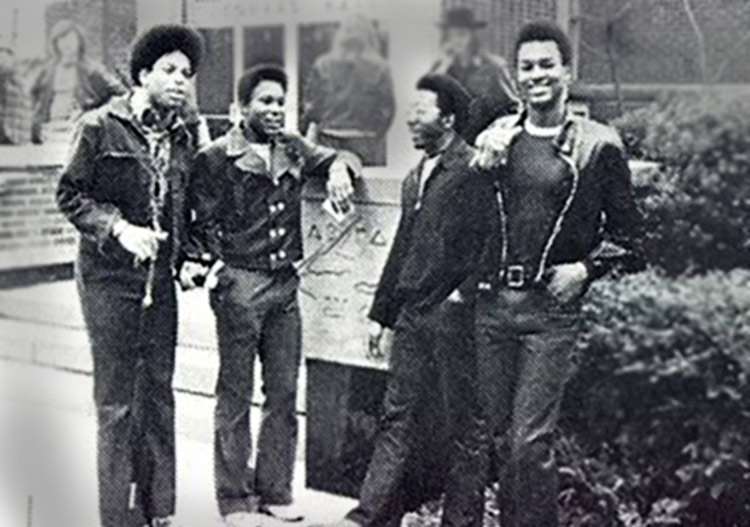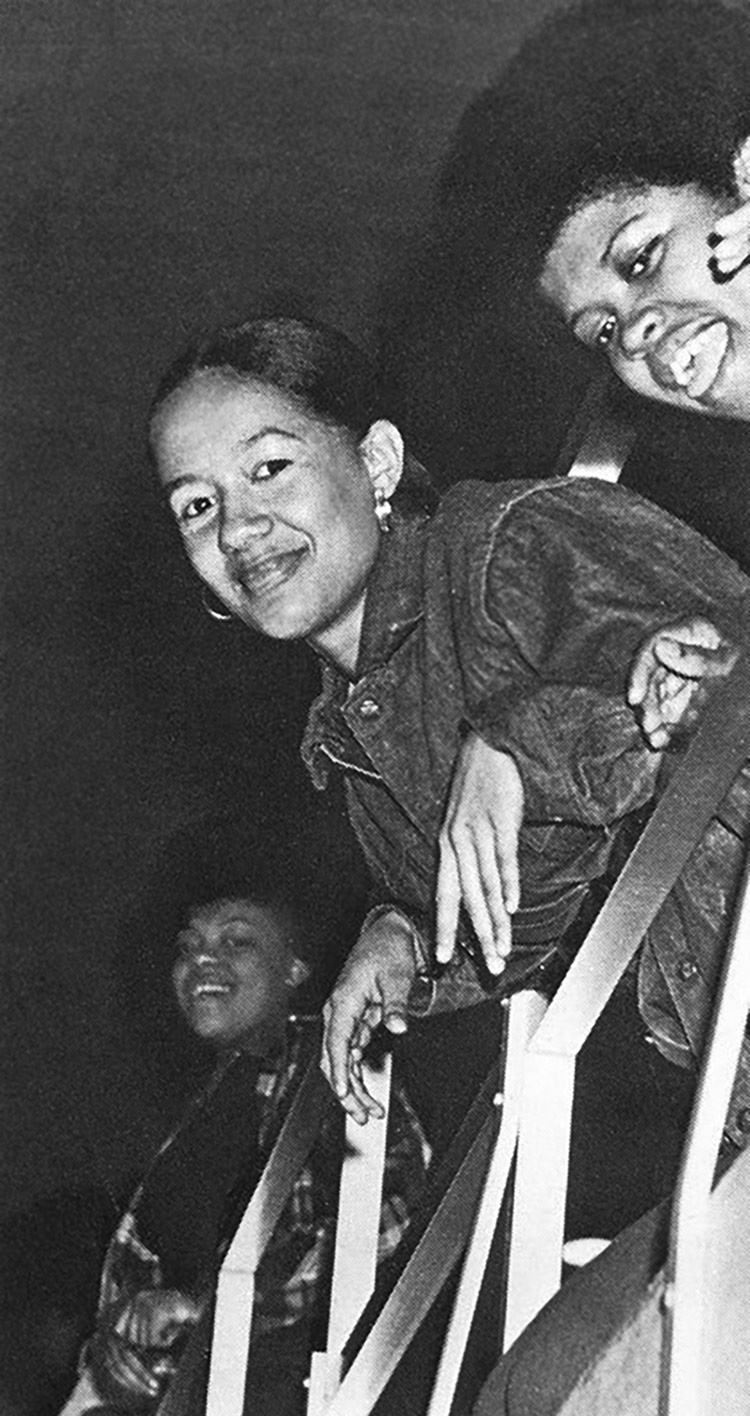 Diversifying the Student Body
Black students spoke up about needed change at IUP, Cashdollar wrote. In February 1969, members of Black Progressives presented a list of demands to President William Hassler. The students sought increased enrollment of Black students, a full-time staff member to help with minority recruitment, and a summer program for Black high school students.

Black Student Organizations, 2023
Know an organization to add to this list? Email iup-now@iup.edu .
Around the same time, IUP administrators received a report from the US Department of Health, Education, and Welfare's Office for Civil Rights. According to the report, Pennsylvania's state-owned schools were "racially segregated on a state-wide basis," with Cheyney being predominantly Black while the other 13 were virtually all White. The state was charged with writing an action plan that would lead to desegregation of the 14 schools.
The report also gave each school recommendations on how to diversify its student body. IUP was advised to publicize its policy related to equal education for all, to work with outside Black organizations and schools to recruit Black students, to offer remedial programs for disadvantaged youth, and to make efforts to recruit more Black faculty members.
In the early 1970s, IUP started what became known as the Equal Opportunity Program, designed to help disadvantaged students with their transition to college life. The program began with 26 students in 1970. By 1980, enrollment was in the hundreds. In 1978, IUP launched the Scholars Program, a venture to attract bright minority students by offering scholarship opportunities, a mentoring program, and summer orientation before freshman classes began.
With these efforts, Black enrollment began to steadily increase at IUP. In his book, Cashdollar wrote that "the overall number of black students at IUP increased to 2.3 percent in 1973, 6.0 percent in 1980 and 6.5 percent in 1984."
Organizing around Interests
With this increased enrollment came new clubs and social organizations for IUP's Black students. These groups, such as the Gospel Choir, the Black Cultural Center, and Students of the Creative Arts, reflected the interests and talents of the students. By the early 1980s, five Black Greek organizations were chartered on campus. All were attempts to help IUP's growing number of Black students feel comfortable at their academic home.
Historical publications suggest the Black Progressives—the student group later renamed the Black Student League—was one of the first Black organizations at IUP. It provided Black students an opportunity to "meet socially, express views and discuss the problems of attending a predominantly white school," according to the 1970s booklet Black Life at IUP.
During the mid-1980s, the Black Cultural Center staged a fashion show and, with the Activities Board, cosponsored an appearance by the R&B band Pieces of a Dream. Black Students of the Creative Arts, which encompassed theater, music, and dance, had 35 to 40 members earlier in the decade. Dancer Debra Evans Smith '81 said IUP officials eventually advised that "Black" be dropped from the group's name. Although the group complied, the missing word was not forgotten by members.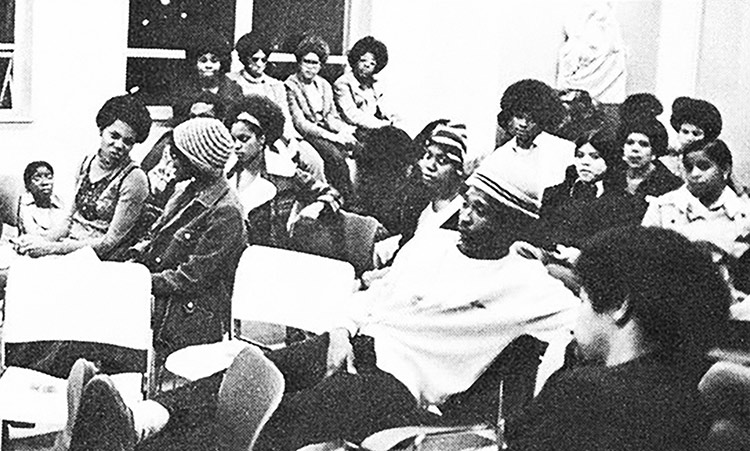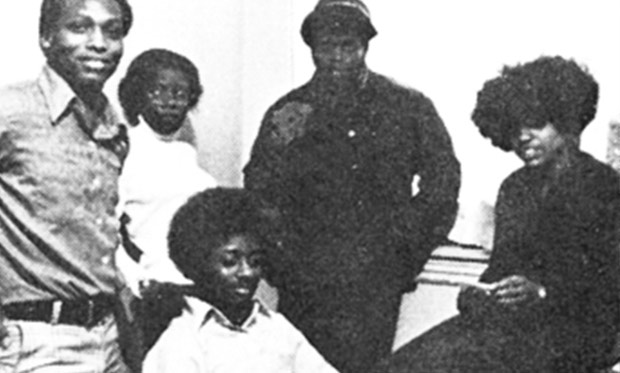 "The students did everything in the productions. It was a lot of work but never felt that way."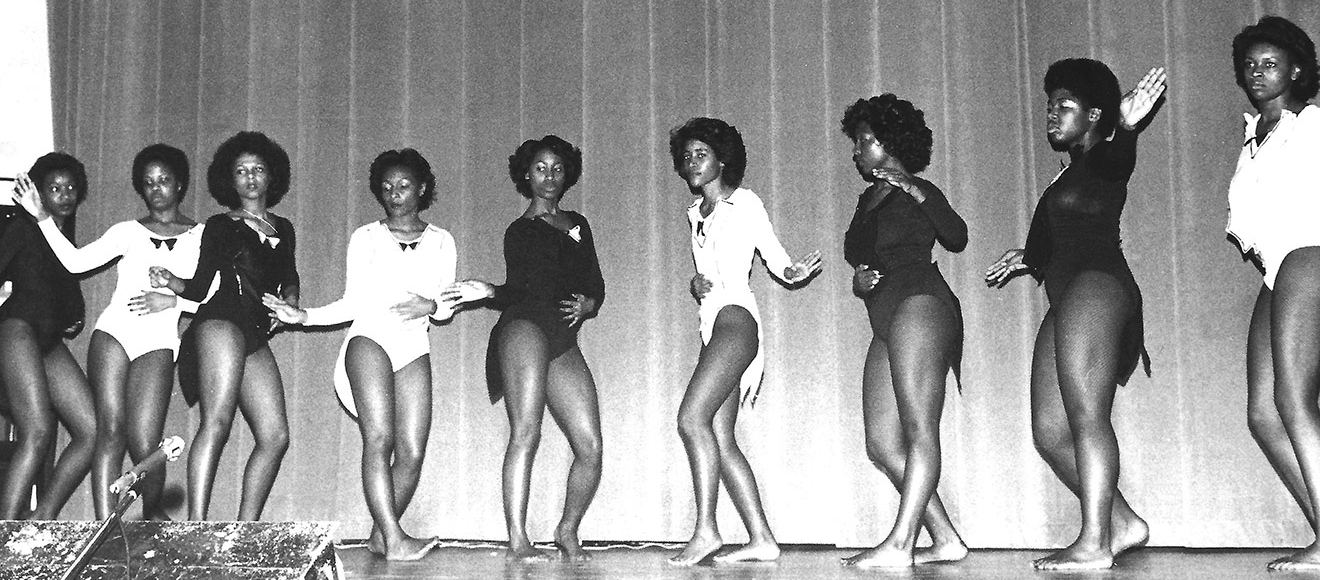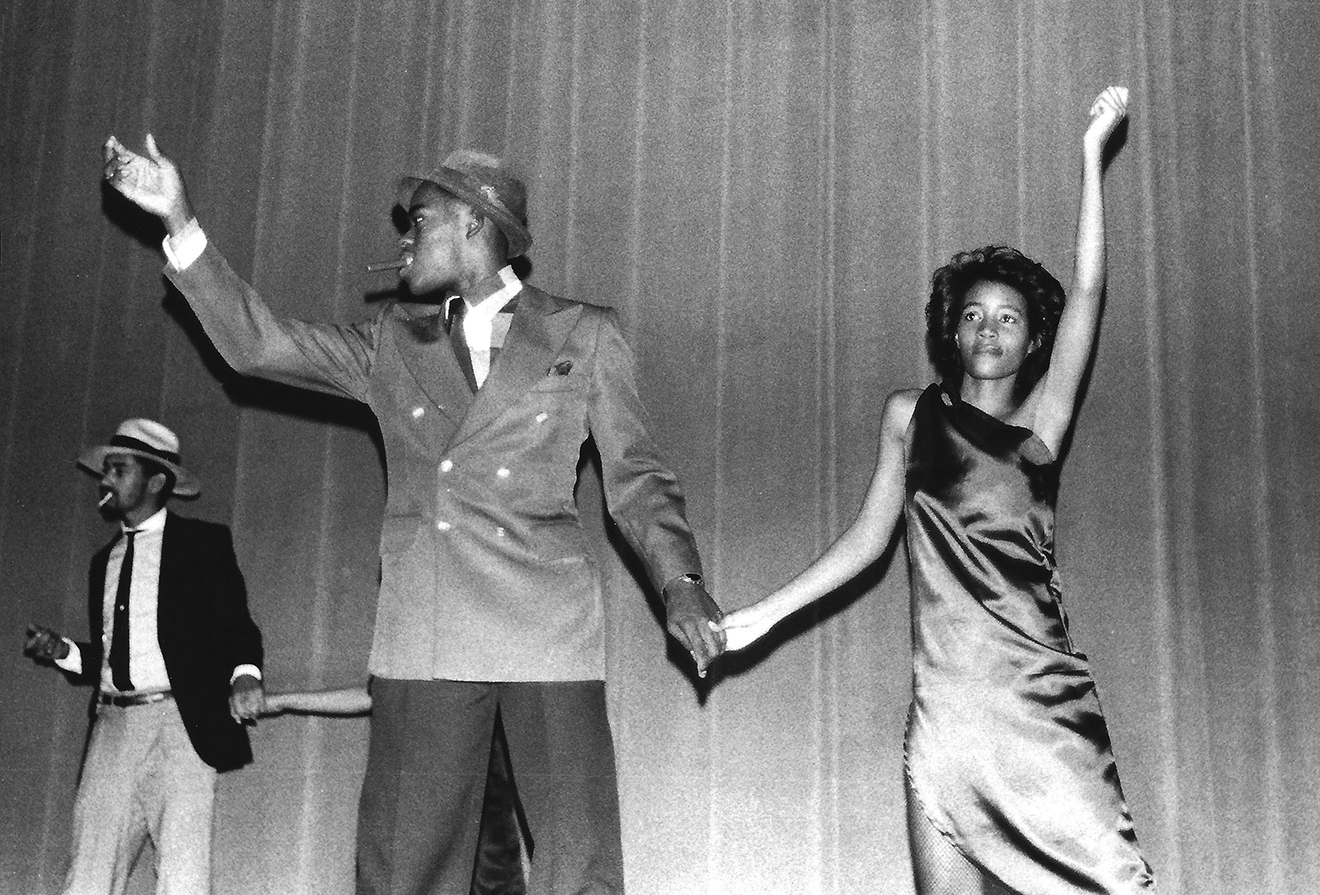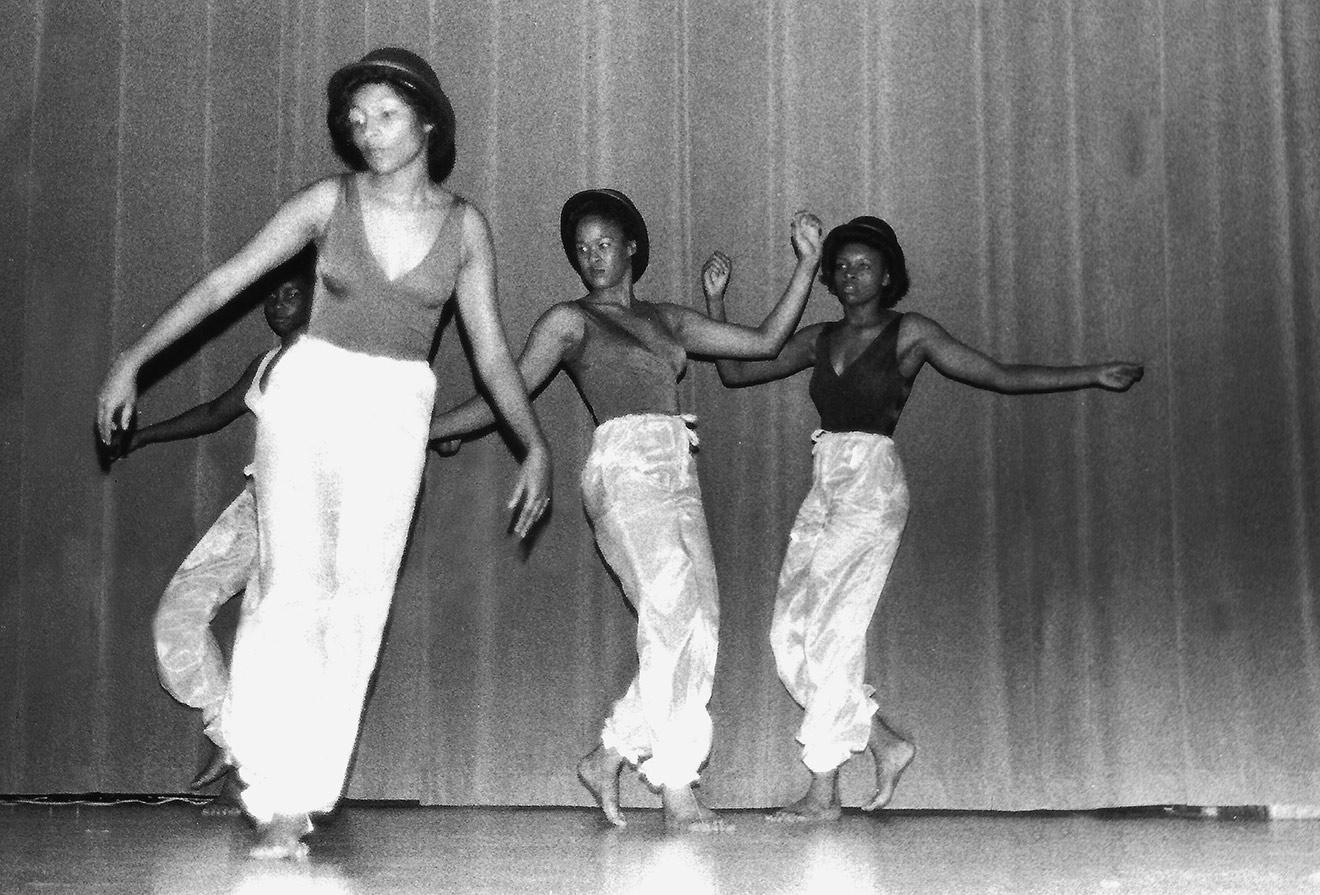 "We did performances each semester which were very well attended by Black students on campus as well as some faculty/staff," Smith wrote in an email. A favorite production was a couples dance to the Diana Ross song "Fine and Mellow." Male dancers were dressed in suits and fedoras while their partners wore silky, one-shouldered dresses they made themselves.
"Our goal was to strive for professionalism," wrote Smith, who now lives in northern Virginia and worked 34 years for the FBI. "The students did everything in the productions from beginning to end. It was a lot of work but never felt that way. We had a ton of fun."
The Gospel Choir, sometimes called the IUP Black Gospel Choir, was active from 1976 to 1980, according to the yearbook, The Oak. A retired professor from the College of Education and Communications, Melvin Jenkins M'92 said the choir had disbanded by the time he arrived in Indiana. With a background in music and ministry, Jenkins was interested in forming a campus gospel group and approached Terry Appolonia '79, M'81, then an assistant director of Student Activities and Organizations, about the possibility.
"He was very, very excited about it and thought it was a good idea," said Jenkins, senior pastor at Victory Christian Assembly in Indiana.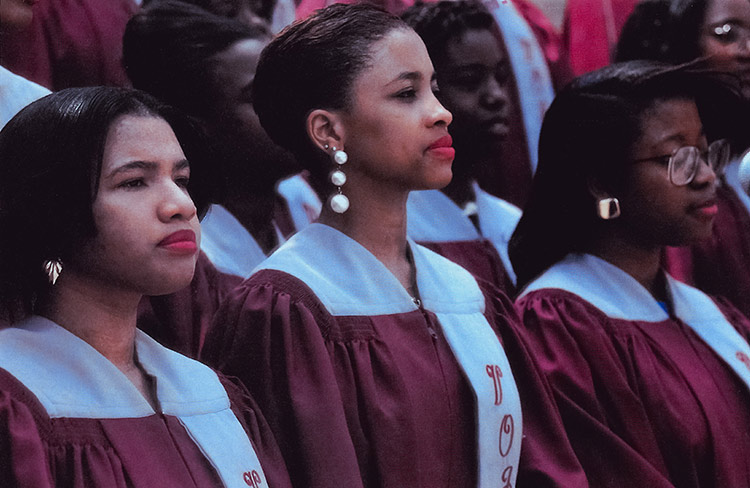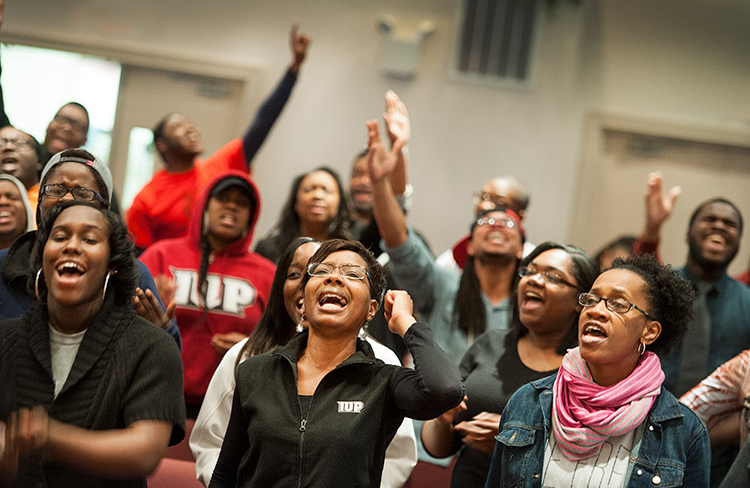 IUP Voices of Joy formed in 1988 and, at its height, had 80 members. Jenkins believes gospel singing helped some of his young IUP singers from cities like Philadelphia reconnect with their urban roots. The group proved popular with area residents, too, and once performed for Pennsylvania Governor Bob Casey when he visited Indiana.
"The people of the community embraced the group," Jenkins said.
Venturing into Greek Life
Chapters of Alpha Phi Alpha, Inc., and Omega Psi Phi, Inc., were among the first Black fraternities chartered at IUP. Alpha Phi Alpha sponsored a slate of activities for students in its early days at the university. The pamphlet Summer of '79 Busting Out, from the fraternity's files in the IUP Archives, lists planned activities such as a disco party, a bake sale, and a picnic at Mack Park. An early mission statement for Omega Psi Phi, also from the Archives, states the fraternity's goals were "to help in such functions as community services, social activities, scholarship, athletics as well as to enhance the black status at IUP."
An IUP student from 1973 to '76, Irwin Banks said he and others who chartered IUP's Xi Sigma chapter of Alpha Phi Alpha were originally part of a non-Greek student group called Black Is.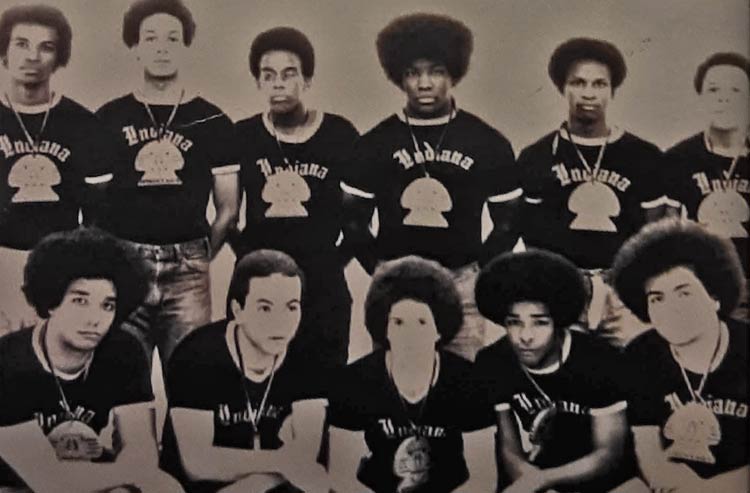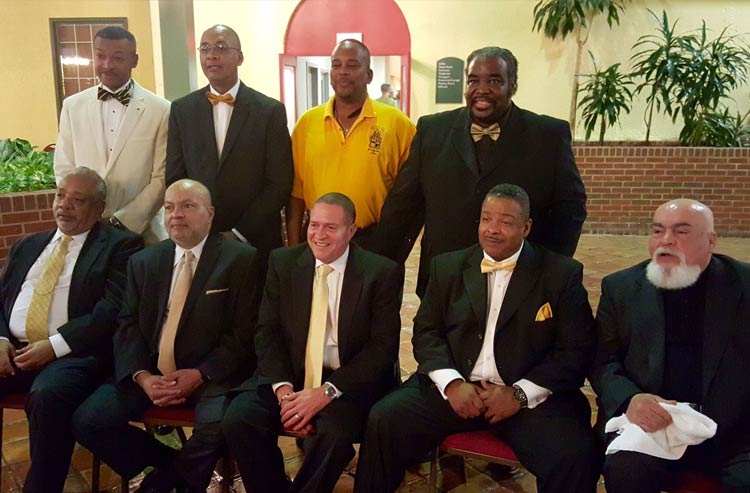 A native of Pittsburgh's North Side, Banks said he and Kevin Chapman '77 started Black Is in 1974. For IUP's small number of Black students at the time, social and cultural activities were limited, he said. He started to bring in entertainment, including bands he knew, and to coordinate other activities that became the work of this new student group.
"Black Is represented excellence, educated, beautiful, My Brother's Keeper," Banks said. "It was whatever someone needed it to be."
In 1975, he and another student, Kevin Young, began pledging Alpha Phi Alpha fraternity at the University of Pittsburgh. To eliminate that weekend commute, for future candidates and for themselves, they and several other members of Black Is—11 students total—chartered IUP's chapter of Alpha Phi Alpha in 1976.
"Black Is transitioned into Alpha Phi Alpha," Banks said.
Envisioning the fraternity as the "missing link needed to unite the black population at Indiana," the chapter chose the name "New Unity," according to a written history.
Many of New Unity's activities focused on community service, including helping in Indiana's Chevy Chase community and at schools and churches, said Banks, who finished his undergraduate degree at Geneva College and went on to earn master's and doctoral degrees. After a career in the corporate, educational, behavioral health, and nonprofit realms, he's now retired and living in Verona.
When Art "A. P." Woods '83 was at IUP, he was a member of the Lambda Mu chapter of Phi Beta Sigma, chartered in December 1979. The brothers were very active both on and off the IUP campus, Woods said. Phi Beta members played in various varsity sports, worked as resident advisors in some of IUP's dorms, served as tutors in IUP's Scholars Program, and volunteered in the Chevy Chase community.
"Individually and as a fraternity, we supported a lot of the activities that were going on around campus," said Woods, of Cranberry Township.
In the early 1980s, Phi Beta sponsored the Miss Black IUP pageant. The Players, a non-Greek Black student group, had been one of the first sponsors of the pageant, which began sometime in the mid- to late 1970s, according to Donald Howe '79, of Burlington, New Jersey.
When the Players' involvement in Miss Black IUP ended, Phi Beta stepped in to help ensure the pageant continued, Woods said. He served as pageant director in 1981.
Lambda Upsilon chapter of Kappa Alpha Psi, Inc., was chartered in 1983, and Maurice Miller was one of its early members. Miller and his fraternity brothers worked with officials from IUP and the national office of Kappa Alpha Psi to establish Lambda Upsilon.
"It was a huge life's lesson, because it helped us understand what would be expected from us in the 'real world.'"
"It was a slow process at first," Miller said. While the brothers waited for official chartering, they were active on campus, participating in fundraisers, helping with blood drives, and playing intramural sports. Along the way, they got the support they needed from IUP officials.
"The campus was very receptive to us," said Miller, who majored in criminology and now is a member of the Pittsburgh Bureau of Police.
Delta Sigma Theta, Inc., and Alpha Kappa Alpha, Inc., were among the first Black sororities to appear in The Oak. Throughout the 1980s, Delta Sigma Theta sponsored an annual Halloween party for children at the Chevy Chase Community Center, with activities such as bobbing for apples and a costume contest. In 1986, members traveled to Pittsburgh to visit residents of the Lemington Home for the elderly.
In the 1980s, Alpha Kappa Alpha members participated in Red Cross blood drives and volunteered at Indiana Hospital. At that time, the sorority was part of a "citywide" chapter with colleges in Pittsburgh; IUP did not have its own chapter. Working with others so distant from IUP was difficult, said Cynthia Johnson Nelson '97.
She and her nine co-initiates spearheaded the formation of IUP's own Rho Rho chapter in the mid-1990s. They wrote letters, handled reams of paperwork, and staged a large banquet for visiting officials from the national sorority's offices. In the end, Rho Rho was born.
"It was a huge life's lesson, because it helped us understand what we needed to do when we left school and what would be expected from us in the 'real world,'" said Nelson, now an attorney in Philadelphia.
Two other early sororities at IUP were Sigma Gamma Rho, Kappa Lambda chapter, and Zeta Phi Beta, Mu Kappa.
Kappa Lambda was chartered in November 1983. For its first several years, Paulette Davis, a Sigma Gamma member and graduate of Kent State University, served as an advisor.
Nationally, Sigma Gamma Rho supported Operation Book Bag, and the IUP chapter joined in the efforts, collecting supplies for area schools.
"As I recall, we had one, maybe two, education majors in that first group of members," said Davis, who now lives in Pittsburgh. "They could already identify the schools in Indiana that they could target for the supplies. It was great, because it let them know more about the local community."
Davis pointed out that this fall will mark the 40th anniversary of the Kappa Lambda chapter, and she expects several of its founding members to return for festivities.
Glenda Cousar '82, now an oncology nurse outside Washington, DC, was a sister when Zeta Phi Beta, Mu Kappa, was chartered on May 3, 1980.
Cousar said she was attracted to Zeta Phi because the national sorority emphasized scholarship, community service, and volunteerism. "I loved the principles it exemplified," she said.
At IUP, Zeta Phi sisters helped with local food drives and fundraised for scholarships. "We did volunteer in the nursing homes," Cousar said. "We did a lot in the community."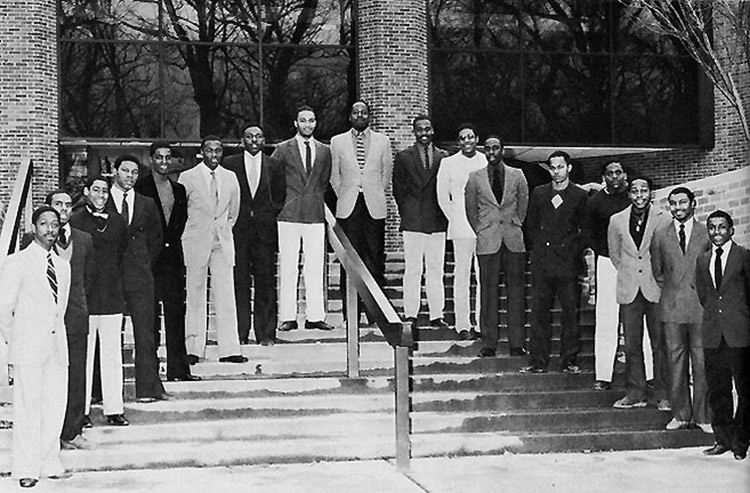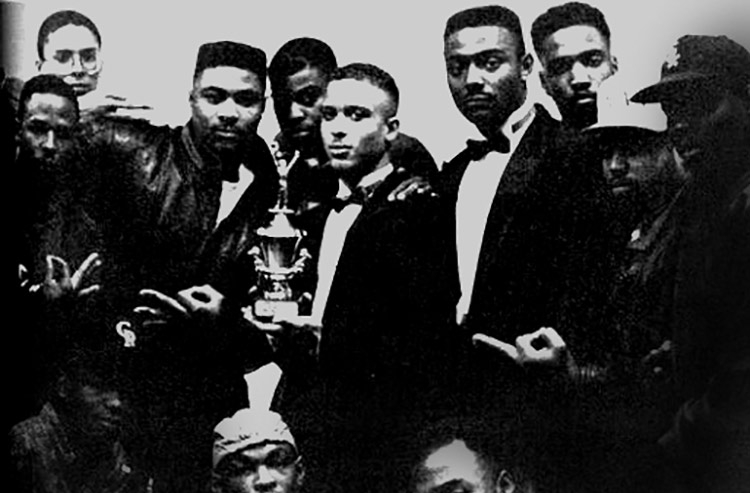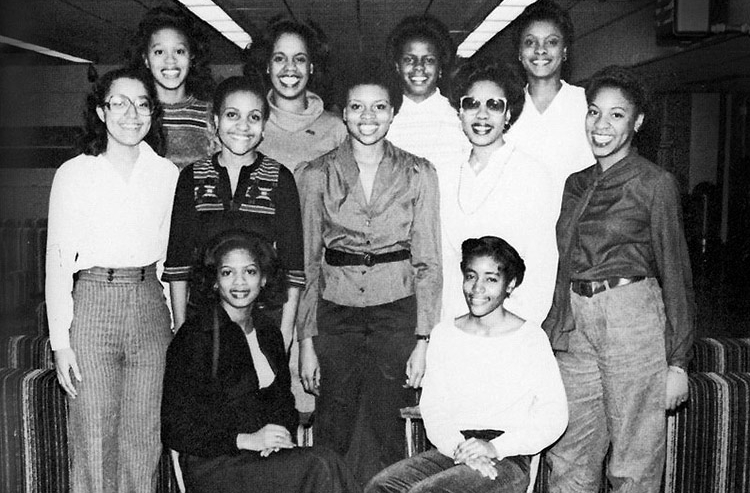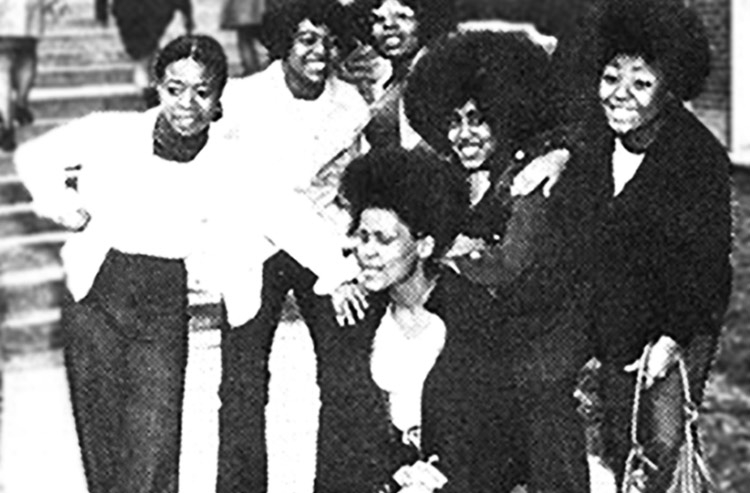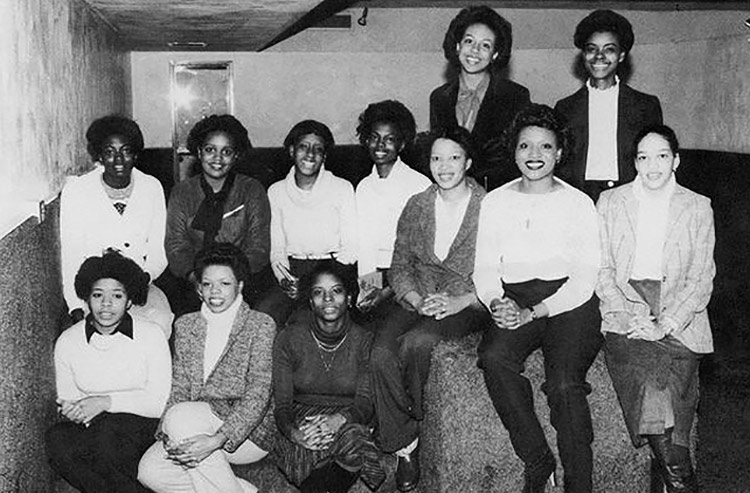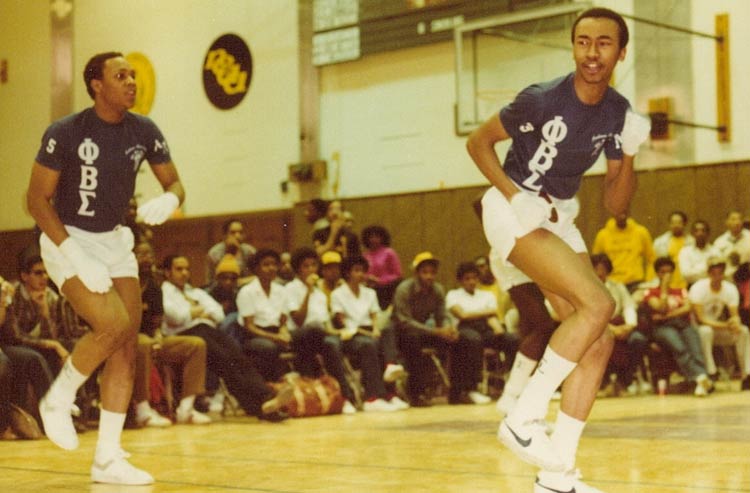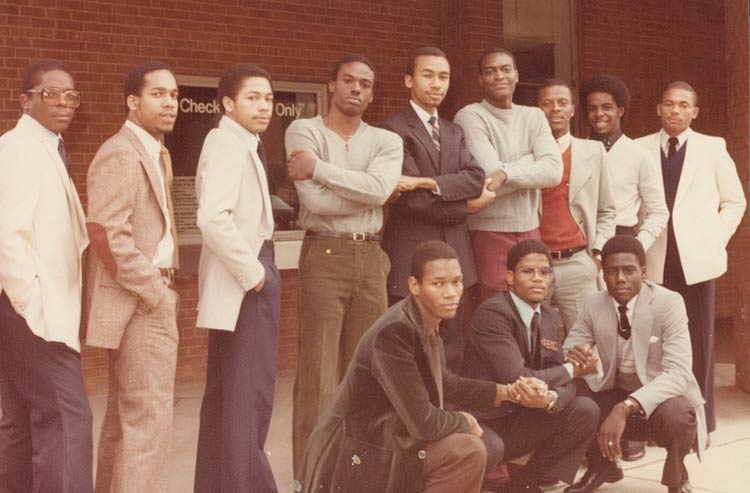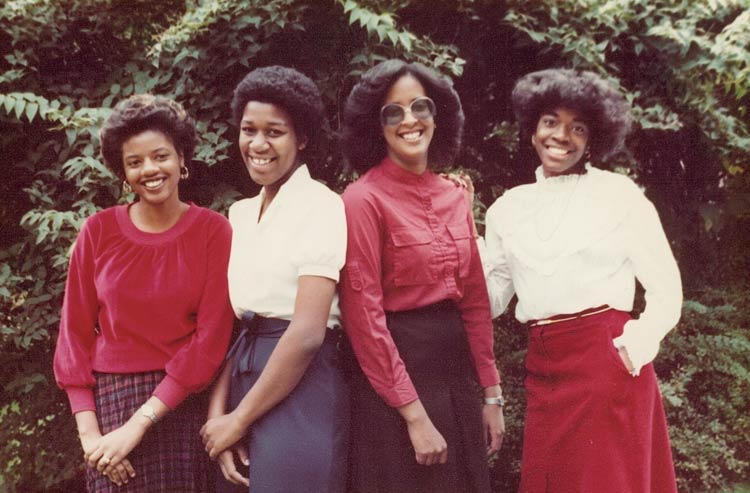 Raising Awareness about Race, Diversity
"My intention was to make the Black Student League a stepping stone for next year's leaders."
Black student enrollment grew steadily in the early 1980s, but there were glitches later in the decade. After Black enrollment climbed to more than 200 for each of the years between 1980 and 1983, it fell below 150 in 1984 and 1985, according to the July 11, 1988, issue of the Penn. It rebounded for the years 1986 and 1987 to 194 and 192, respectively, but was still below enrollment numbers for 1980 to 1983. In the Penn article, Fred Dakak, dean of Admissions, said he believed problems stemmed partially from a poor educational climate in many urban high schools.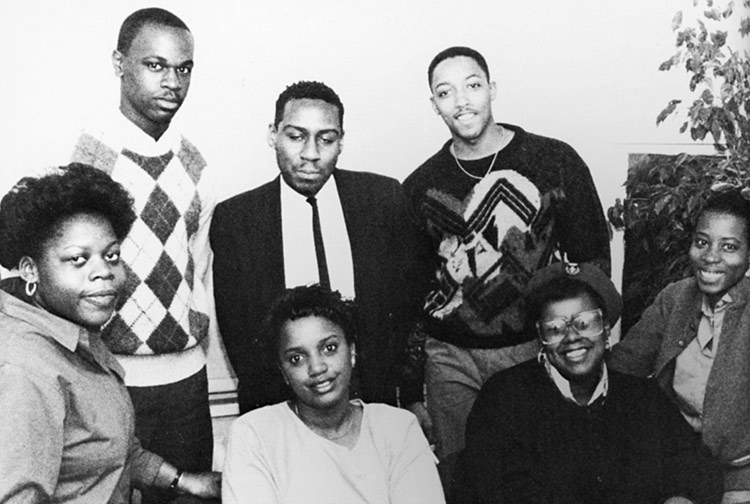 In the fall of 1988, that year's Miss Black IUP said in an interview with the Penn that many Black students felt uncomfortable on the still largely White campus. The following summer, administrators planned their annual workshop around the theme of diversity, according to Cashdollar. Soon after, President John Welty issued a statement on the need for cultural diversity on campus, and the university began planning for the first of what would become annual Diversity Day events.
Black students themselves explored ways to shape the discourse on race and diversity. In 1987, the Black Cultural Center sponsored a presentation by Carl Ellis, a faculty member at the Center for Urban Theological Studies at the time, who spoke on his concerns about increasing racism in America. In 1988, the center and the Black Emphasis Committee held an anti-racism workshop during Ebony and Ivory Week. Participating students agreed to form an IUP chapter of SOAR, Students Organized Against Racism.
Throughout its history, the Black Student League promoted awareness of political issues facing IUP's Black students. Jerome Moore was president of the Black Student League in 1987, and in that year's Oak, he talked about the importance of helping his peers prepare for the future.
"As president of the Black Student League, my intention was to make [the League] a stepping stone for next year's leaders," he said. Moore went on to graduate the following year.
Many changes had occurred since the turbulent 1960s, and more were still to come, but the IUP community would keep working together to address the challenges ahead.