Thanks to an eighth year of funding from the National Science Foundation and the National Security Agency, Indiana University of Pennsylvania will offer a free, one-week GenCyber cybersecurity camp for middle and high school students.
The camp will take place in person June 12 through 16 at IUP from 9:00 a.m. to 3:45 p.m.
The program will also have two online pre-camp activity days on March 25 and April 29, and two online post-camp activity days on September 10 and October 1.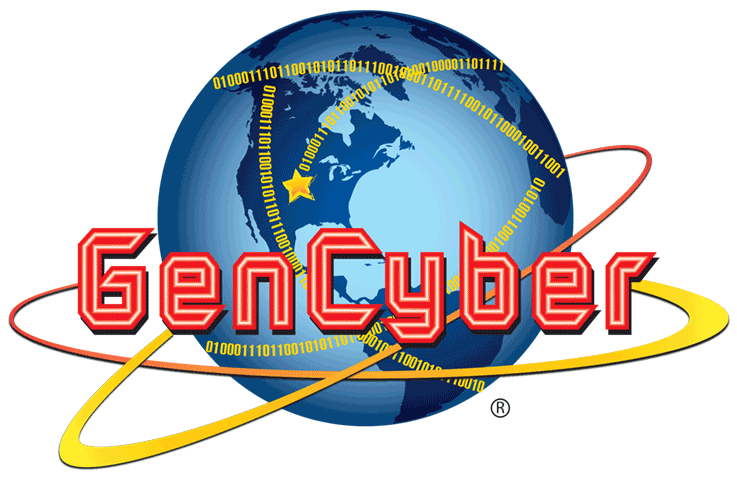 For the eighth consecutive year, IUP is the only school in Pennsylvania offering GenCyber student programs.
The project director is Waleed Farag, director of IUP's Institute for Cybersecurity and professor of computer science.
The camp will be taught by a team of faculty with established expertise in cybersecurity teaching and research. It will provide a uniformly distributed, engaging blend of delivery that includes direct instruction, group activities, structured discovery, a hands-on laboratory, and informal instructional techniques to both individual and combined cohorts.
Upon completion of the camp, participants will have a strong understanding of cybersecurity in addition to mastering basic skills that help them be safer online; students in the camp will receive an electronic kit to take home. Lunch and a snack will be provided as part of the program.
To apply, students must be entering seventh grade or higher in fall 2023. Space is limited, so interested participants should apply as soon as possible.
Information about the camp and application forms are available on the GenCyber website.  
According to national experts, jobs in cybersecurity have grown 91 percent nationally, and the demand for cybersecurity workers is expected to rise to 6 million globally.
For more information, people may email gen-cyber@iup.edu.
For the past 20 years, IUP has been recognized as a Center for Academic Excellence in Cyber Defense (CAE-CD) by the National Security Agency, one of only 16 universities in Pennsylvania to hold this designation. IUP is one of the first universities in the nation to integrate the disciplines of criminology and computer science to support an academic program in cybersecurity.
In the last six years, IUP's Institute for Cybersecurity has secured more than $15 million in federal funding for IUP-sponsored initiatives and programs, including more than $1 million in federal funding for IUP to enhance cybersecurity training for middle school students and teachers through the GenCyber program. More than 450 middle school students and teachers have completed GenCyber camps since 2016.
Over the last five years, Farag has secured more than $2 million through a Department of Defense program that has provided 37 full scholarships to students in IUP's cybersecurity major. Part of the scholarship opportunity is a guaranteed position with the Department of Defense after graduation.
In fall 2022, Farag secured the largest grant in IUP history—$11 million—to enhance cybersecurity education across Pennsylvania.
IUP's Research Institute, a separate, private, nonprofit corporation affiliated with IUP, provides research administrative assistance at all stages of externally funded projects. It is the official recipient of the grant funds.
The IUP Institute for Cybersecurity also continues to organize and present an annual Cybersecurity Day and conducted a research study during 2020–22 on improving IoT (Internet of Things) systems security, funded through a $250,000 grant from the NCAE-C Cyber Curriculum and Research 2020 Program.
IUP began offering its bachelor of science in computer science/cybersecurity track (originally information assurance) and a minor in cybersecurity in 2002. This program combined core computer science and cybersecurity classes with a minor in criminology, creating a novel curriculum that helped students gain a broad understanding of the field and be work-ready.
The Institute for Cybersecurity at IUP was founded in 2005 to further encourage and promote cybersecurity at IUP and the surrounding community.
The IUP cybersecurity program has about 10 students enrolled, and about 20 students annually complete the program and receive their bachelor's degree in the Computer Science/Cybersecurity track. IUP's program also focuses on cybercrime detection, loss prevention, and how to collect evidence to prosecute cybersecurity offenders.
IUP has a longstanding commitment to research on all levels and in all disciplines. In 2021, IUP was one of only two public universities in Pennsylvania and one of only 93 public universities in the United States selected for the "High Research Activity" designation by the Carnegie Classification of Higher Institutions of Higher Education.