Indiana University of Pennsylvania has received $40,000 through Pennsylvania Governor Tom Wolf's It's On Us PA initiative to combat campus sexual assault.
IUP's grant funds will be used for two initiatives: to expand IUP's partnership with the Alice Paul House, Indiana County's comprehensive victims' service organization that provides trauma-focused advocacy and empowerment to victims, survivors of domestic violence, stalking, and sexual assault; and to expand IUP's Togetherall program, a national online program that provide students with free, 24-7 access to online peer-to-peer mental health support.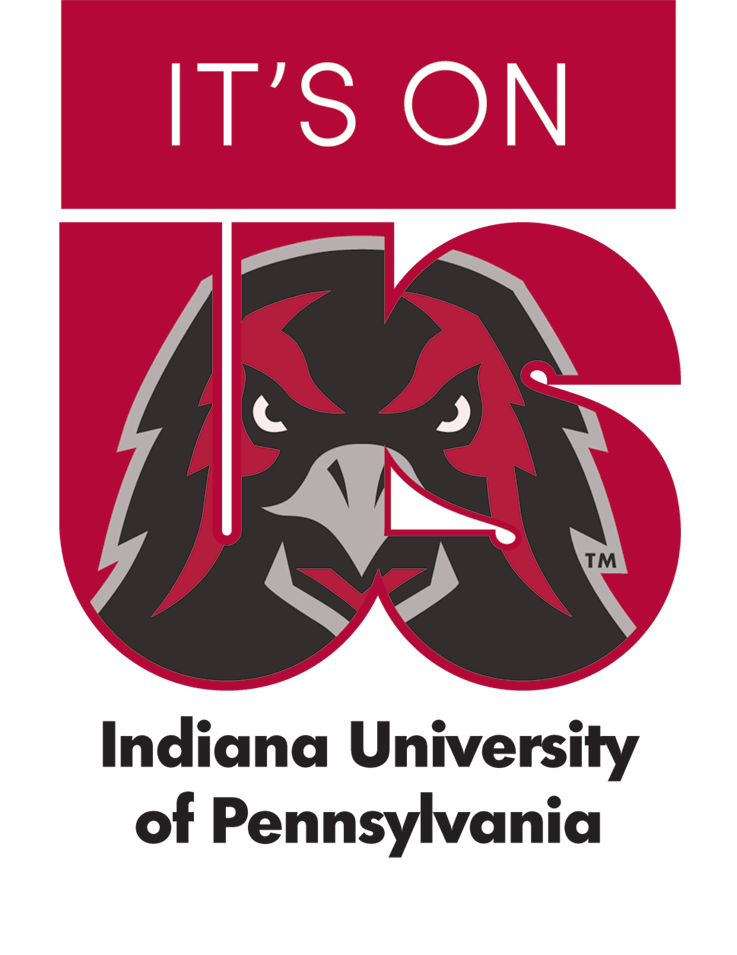 "IUP takes our shared responsibility to protect each other from sexual violence in all forms very seriously," IUP President Michael Driscoll said. "We have launched and sustained significant efforts to ensure that all our students, faculty, and staff have been trained to prevent sexual violence and to support victims, and we continued to be pleased to be among the first universities signing Governor Wolf's It's On Us PA pledge.
"I also am proud of the ingenuity and innovation shown by IUP's Counseling Center in supporting mental health support to all our students and am pleased that grant funds will help to fund Togetherall. I am grateful for the great IUP team, especially in the Haven Project and the Office of Social Equity, in leading us forward," Driscoll said. "This has truly been a team effort with multiple offices working together."
"The grant funds new initiatives to help to ensure that IUP students are aware and can access critical resources in our community," Jessica Miller, chair of the IUP Counseling Center and director of the Haven Project, said. The Haven Project supports students who experience sexual and relationship violence and educates students about these issues.
IUP's Haven Project works closely with IUP's Social Equity and Title IX Office to address sexual harassment, sexual violence, retaliation, and other prohibited sexual misconduct. Both offices will be actively involved in the partnership with the Alice Paul House to update the university's educational program on sexual violence, dating violence, domestic violence, and stalking education prevention and response.
"We have a very positive working relationship with the Alice Paul House, and this grant will help us to fund new initiatives to strengthen our connections through a formal memorandum of understanding that will include increased collaboration, cross-training in policies and procedures, and new training and program opportunities for our employees and our students," Chief Diversity and Inclusion Officer/Title IX Coordinator Elise Glenn said.
"The Alice Paul House is an incredible resource, with dedicated and well-trained staff and outstanding programs, and its resources will be an important part of our ongoing work to create a safer campus community," Glenn said.
"The Alice Paul House is excited to continue our longstanding partnership with IUP," Audia Boyles, APH executive director, said. "Alice Paul House looks forward to collaborating with IUP's Title IX office and the Center for Health and Well-Being by working together, to provide increased access and awareness to end campus sexual assault. It really is on us. We are all responsible for the health and well-being of our students, faculty, and community. We encourage everyone to join the movement, starting with taking the It's On Us Pledge," she said.
Specifically, the grant will support the Alice Paul House to tailor its programming to IUP college students, including residence life staff, and to provide trainings at several different venues. Targeted training will also be offered for students entering the Greek Life system and to student-athletes, as well as to administrators working with these groups, focusing on the warning signs, resources, and reporting obligations related to domestic violence.
"This will increase student knowledge of community resources, particularly as it applies to legal assistance, protection orders, victims' compensation, and other advocacy services," Miller said.
"We recognize that APH is the expert on these legal and advocacy issues, and the agency is a valued partner in supporting our students," Miller said. "We will also have promotional items available to not only increase participation in these events, but also to ensure students will have access to vital resource numbers following training."
The Alice Paul House will continue to participate in IUP's annual Take Back the Night event. This annual event, designed to raise awareness of sexual assault and provide support to survivors, typically draws more than a thousand participants. Grant funding will be used to support the Alice Paul House's resource tables and advocates and will be used to purchase T-shirts for students that include contact information for on- and off-campus resources and the Alice Paul House 24-hour hotline.
IUP's began offering the Togetherall program in fall 2022. Togetherall's online community is clinically moderated by mental health professionals and offers students a safe and anonymous place to express their thoughts, concerns, and triumphs.
Approximately 15 percent of students who were served at the Counseling Center utilized Togetherall's online programming, Miller said.
"We will use part of this grant funding to expand this service beyond students who are seeking services, as climate survey data continues to demonstrate that students overwhelmingly look to peers for support following an incidence of sexual violence," Miller said. "Funding will allow us to supplement existing support services for survivors with an online peer support platform."
With help from It's On Us funding from previous years, the university has worked diligently to improve its response to sexual violence, Miller said. Those efforts have included providing extensive training to show bystanders how they can intervene to prevent sexual assault, revising policies on sexual misconduct, and improving processes for reporting sexual assault, including giving an option for anonymous reporting.
Governor Wolf established It's On Us PA, the nation's first statewide campaign to combat campus sexual assault and violence, nearly seven years ago. With this year's award, IUP has received It's On US PA funding for six years; past awards were received in 2016, 2018, 2019, 2020, and 2021.