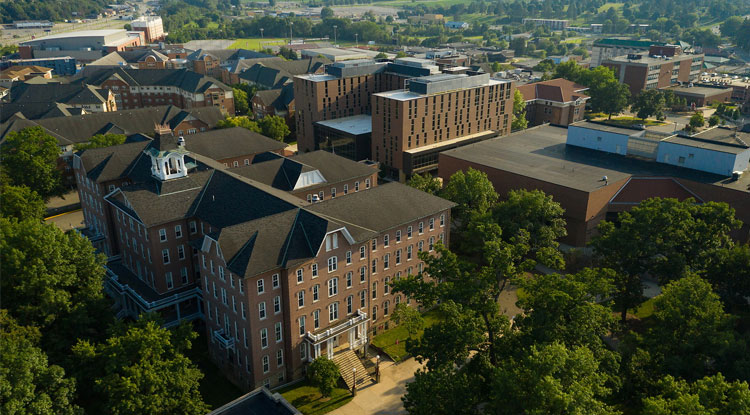 Indiana University of Pennsylvania is ranked, for the 27th consecutive year, as one of the "Best National Universities" in the nation by U.S. News & World Report and is ranked in the "Top Performers in Social Mobility."
The National Universities category, where IUP is placed, includes 381 institutions in the nation that have a full range of undergraduate, master's, and doctoral programs and who are committed to groundbreaking research. IUP is one of only 18 universities in Pennsylvania selected for the National Universities rankings.
Social Mobility measures how well schools graduated students who receive federal Pell grants, those typically coming from households whose family incomes are less than $50,000.
In the ranking, editors praised IUP for its academic rigor, noting its more than 140 bachelor's programs and more than 60 master's degrees, and mentions both the Eberly College of Business and Technology and the "highly ranked" Criminology and Criminal Justice Department. The ranking also praises the Cook Honors College and the Career and Professional Development Center.
Rankings information comes from independent, national data sources, along with peer reviews and student surveys.
This recognition follows a number of national accolades, most recently in College Magazine's "Top 10 Colleges and Universities in Pennsylvania"; in Washington Monthly's national ranking of universities based on contributions to society; in Forbes Magazine as one of "America's Top Colleges"; and in a number of rankings for excellence and affordability of online programs.
IUP also has been selected for national rankings that recognize value in online programs.
EduRef.net, a nationally recognized provider of college planning resources, named IUP to its "10 Most Affordable Accredited Online Colleges" ranking for 2020; IUP was ranked eighth in Pennsylvania by Best Value Schools in its 2019 "Best Value Online Schools in Pennsylvania;" and was ranked in the top 20 "Best Online Colleges and Universities" for 2019–20 in the nation by EdSmart.org, a nationally recognized publisher of college resources and rankings.
IUP offers more than 140 undergraduate majors and more than 60 graduate programs, including 14 doctoral programs. In addition, students can complete more than 65 minors and scores of specialized tracks and certificate programs, including certificates in athletic coaching, gerontology, photography and digital imaging, popular music, and public history.
IUP continues to add state-of-the-art programs of study for its students. Its newest undergraduate majors are public health and environmental engineering, both in-demand careers in Pennsylvania and throughout the nation.