Malaika Turner, a student affairs professional with 20 years of experience at IUP, has been selected to serve in the position of assistant vice president for Student Affairs.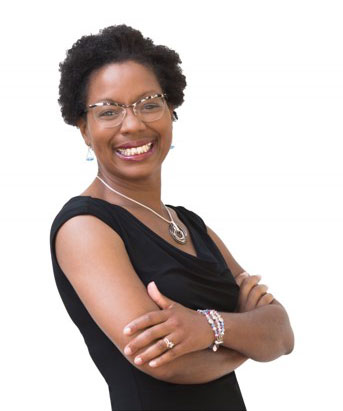 Her new role provides leadership for divisional functional areas and units responsible for proactively advancing student developmental growth, implementing interventions to promote student learning, positive behavior, and persistence, communicating student affairs initiatives with internal and external constituents, and supporting division information technology system needs.
Turner has served in the role of special assistant to the vice president for Student Affairs since March.
"Dr. Turner has provided leadership and stability in the transition between the interim vice president for Student Affairs and me," IUP Vice President for Student Affairs Tom Segar said. "She plays a key role in the leadership of the Division of Student Affairs, and her innovative leadership has contributed to the successful launch of several recent initiatives, including the food pantry and the repurposing of Folger. I look forward to working with her in this expanded role."
The primary functions of the position include leading key activities related to progressively influencing housing occupancy, student persistence, and student engagement. These combined functions create an environment that advances IUP's commitment to students who become productive national and world citizens who exceed expectations personally and professionally.
She will also provide supervision and leadership to the offices of Alcohol, Tobacco, and Other Drugs Program; the Military and Veterans Resource Center, and Office of Student Conduct, the division senior systems analyst, and will oversee division communications.
Turner will also continue to serve as co-director of the Frederick Douglass Institute, a role she began in September 2018.
"I see this as an awesome opportunity to roll up my sleeves and work, both creatively and collaboratively, to assist in providing IUP students a positive experience they'll want to share for generations," Turner said.
Turner began work at IUP as a residence director in August 1998, a position she held through November 2006, and added roles as a program assistant in the Office of Advising and Testing and coordinator of Student Life at IUP Punxsutawney during that tenure.
She served as interim assistant director of Career Development from July 2007 to July 2009, as assistant director of Residential Living from July 2009 to August 2016, associate director of Residential Living and Well-Being from August 2016 to June 2017, and then director of Residential Living and Well-Being from June 2017 to March 2019. In this work, she has been responsible for managing an engaging residence life program, collaborating with the Student Affairs in Higher Education program to select and hire graduate students, and providing leadership through mentoring, supervision, and oversight of various committees.
Turner was selected to participate in the 20th annual Regional Entry-Level Institute, held in Amherst, Massachusetts, where she served as faculty mentor. She was also honored with the Woman of the Year award in 2015 from Brown Girl Wellness; and the Director's Outstanding Service and Recognition Award in 2015 for her contributions to the African American Cultural Center. She co-authored a successful grant application for a $1,000 grant from Stackpole for specialized programming on the IUP regional campus and secured a $5,000 grant with PNC Bank for Career Development Center program initiatives.
She has been a guest presenter at conferences and workshops, offering presentations on "The Increasing Value of a Multicultural Center at a PWI," "Because I Said I Would," "Digital Natives and Online Learning," "How the Church Impacts African American Studies at a Predominantly White Institution," and "Navigating, Networking, and Thriving as a Black Professional in Predominantly White Spaces."
She has been an invited presenter at Messiah College's Learning Conversations for Change, and a keynote speaker for the Penn State University Harrisburg's Leadership Symposium and for the 28th annual PASSHE Undergraduate Women's Leadership Institute. She has also presented "Finding Purpose Through Vision Boards" and was a keynote speaker for the Mothers Raising African American Boys Conference Series. She has served as facilitator for several programs for students and women.
She serves on many university committees and advisory boards, including the Task Force on Undergraduate Retention/Persistence, University-Wide Retention and Persistence Committee, the Care Team, and more.
Turner holds a bachelor's degree in communications media, a master's degree in adult education and communications technology and a PhD in communications media and instructional technology from IUP.
She and her husband, Theo, are the parents of two sons, Theo Malik and Tyree Turner.