Undergraduate Programs in Marketing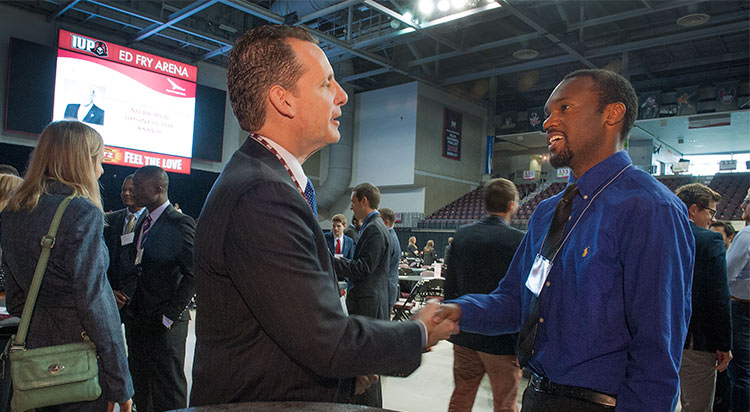 Learn How to Sell Your Vision to the World
Prepare to influence behaviors of millions through your Business Marketing expertise.
As competition is so fierce and globalization has made the world flat in terms of commerce, how companies market has become more and more sophisticated. It's no longer just about breaking through the clutter. It's about data and measurable analytics. More than just communicating with consumers, it's about developing tactical and strategic relationships with customers. At the Business School, you will gain a strong foundation in many critical areas of marketing and have the opportunity to pursue specialized paths in line with your interests.
Why Marketing?
Marketing is about understanding, creating, developing, communicating and delivering "value" through the market mechanism of business. It is an art and science that positions companies and their products so that markets buy their "stuff." It integrates with all aspects of a business, from product development to distribution to pricing to selling and promotions.
The World Needs Marketing Majors
There is not a company or organization in the environment that does not market their products or services—even when they tell you they don't "market." Companies need marketing expertise if they wish to compete; and as someone who understands marketing and its potential, you will bring measurable value to an organization. Marketing serves as an integral function in the organization, as it connects and liaises with several other functional domains to link supply and demand facets.
Expected Outcomes with an Undergraduate Degree in Business Marketing
As a Marketing major you will train for careers in a wide range of industries and economic sectors. You will develop critical, analytical and communications skills that are valued in a number of business and organizational settings.
As a major, your training covers a spectrum of core course and electives like internet marketing, social media marketing, advertising, professional selling, sales management, marketing research, marketing logistics, product design and branding, business-to-business marketing, direct marketing, retail management, and services marketing.
Start your networking and professional development by joining the Student Marketing Association, the IUP student wing of the American Marketing Association.
The IUP Difference
The Eberly College of Business and Information Technology. The Marketing Department is part of The Eberly College of Business and Information Technology, which is accredited by the Association to Advance Collegiate Schools of Business (AACSB) International and is included in Princeton Review's best business school guidebook. Known for its global approach to business and its commitment to have only professors teach its classes, Eberly has an outstanding reputation among major corporations throughout the United States and abroad.
Study Abroad. We make study abroad affordable. IUP works with partner business schools in Europe, Asia and Latin America to offer scholarships that make the cost of study at these schools on par with the cost at IUP. And IUP benefits from having students from those foreign countries spend time on the Indiana campus.
Alumni network. IUP has a large network of marketing alumni in Pennsylvania who are available for mentoring, professional development support, and networking.
Eberly College of Business and Information Technology is accredited by the Association to Advance Collegiate Schools of Business the premier accrediting agency for collegiate business programs.