Information resources and services are evolving at a breakneck pace, with new tools and technologies bringing a wealth of options—and challenges—to individuals looking for information, and to the organizations that help them.
In this environment of constant advancement, we must regularly assess and evaluate their collections, technologies, and services to make sure we are delivering relevant and useful information to our users, providing the services they need and desire, and remaining careful stewards of our institutional resources and the historical record.
A Culture of Assessment
At the IUP Libraries, we embrace a culture of continual assessment: engaging with our users, reviewing our services and resources, and keeping a weather eye on the horizon as new technology comes into use.
Continual assessment help us understand where we're delighting our users and where we can improve, and lets us align our offerings with the needs of our students, faculty, and staff. Furthermore, that careful assessment helps us demonstrate our impact on student success, and how our services integrate into and support the university's academic mission.
How We Measure What We Do
The IUP Libraries use many methods to evaluate our services and resources, including:
LibQUAL+, other user surveys, and library user focus groups are an excellent source of information
Direct library user feedback in the form of e-mail, suggestion cards, and one-on-one conversation
Aggregated data on visits, reference desk interactions, website and database use, and information literacy instruction
Formal program reviews and collection analyses, and comments and recommendations from expert reviewers from outside IUP
Questions or Comments
If you have questions about library assessment or development projects or practices, please contact Kelly Heider, acting Assistant Vice Provost for University Libraries, at kheider@iup.edu.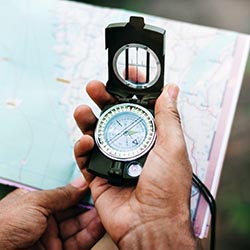 Strategic Planning
Learn about our strategic goals and our plan to reach them.
More about Library Strategic Planning
Facts and Figures
Find quick information about the library's holdings and services
More about Facts and Figures
Reports and Surveys
See annual reports, survey results, program reviews, and more
More about Reports, Surveys, and Self-Studies