Celebrate International Education Week Virtually
Posted on 10/7/20 3:03 PM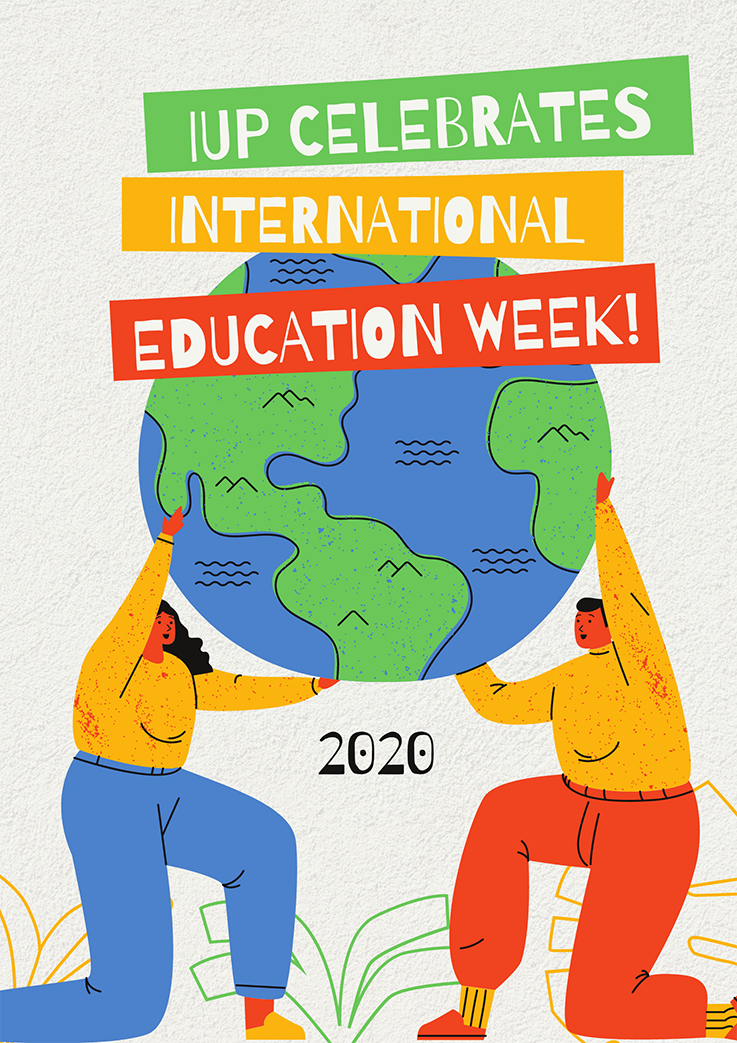 Join the Office of International Education as they celebrate International Education Week at IUP from October 12 through October 21, 2020. Learn about education abroad opportunities, listen to international music and poetry, watch an international film, and more. All events are virtual and open to the community, unless otherwise noted.
IEW is a joint initiative between the United States Department of State and the United States Department of Education to promote crosscultural awareness, prepare students for a global environment, and attract future leaders from abroad to study, learn, and exchange experiences in the United States.

Check out the Tails from Abroad Podcast special episode released next week: "Celebrating the student journey: Brief interviews with recent alumni." Streaming on Anchor, Spotify, Apple, Google, or wherever you get your podcasts. IUP students, staff, faculty, and friends share stories about time spent abroad.
Monday, October 12, 2020
Tuesday, October 13, 2020
Wednesday, October 14, 2020
Thursday, October 15, 2020
Friday, October 16, 2020
Wednesday, October 21, 2020