International Education Month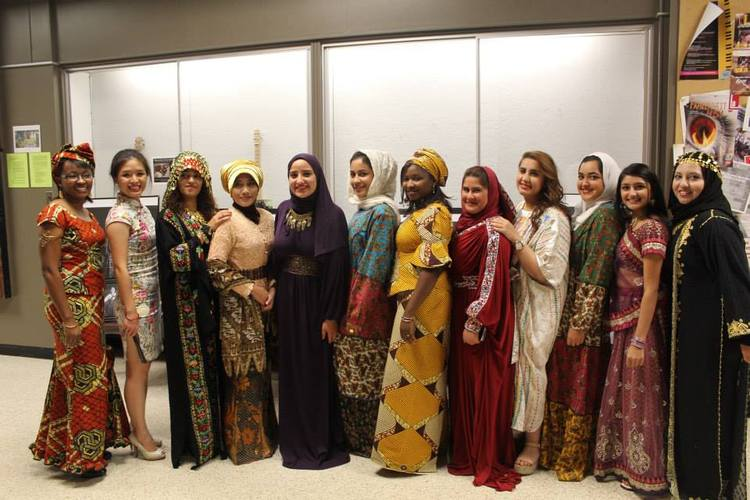 Please join the Office of International Education as they host International Education Week at IUP from October 17 through October 22, 2022.
IEW is a joint initiative between the United States Department of State and the United States Department of Education to promote cross-cultural awareness, prepare students for a global environment, and attract future leaders from abroad to study, learn, and exchange experiences in the United States.
Funding is provided by the OIE and IUP Student Co-Operative Association. All events are free and open to the community unless otherwise noted.
Schedule of Events
Monday, October 3
21st Century Conflict, Global Consequences: 6:00 p.m.–7:30 p.m., Elkin Hall Great Room. This program will include a panel discussion on the actions of major world powers, the rise of new weapons (e.g., drones and cyber warfare), and the impact on everyday people, from rising petroleum prices to economic sanctions to displaced people and refugees    
Thursday, October 6
Small Talk Series: US Healthcare: 11:30 a.m.–12:30 p.m., North Dining REGISTRATION REQUIRED. Lunch is on us! Join the Office of International Education for a small talk, and let us answer your questions or learn more about healthcare in the US. Sign up NOW.
Friday, October 7
International Job Search Workshop: 2:00 p.m.–3:30 p.m., virtual event on Zoom. REGISTRATION REQUIRED. Learn more about the job search process in the US and your immigration options after graduation. Sign up NOW.

2:00-2:30 Career Professional Development Center staff will share advice for the job search and resources/tools available at no cost for IUP students.

2:30-3:30 Immigration attorney Art Serratelli will share advice for international students in the job market and a detailed overview of immigration options after graduation/OPT.
Monday, October 10
Asian Studies hosts US-China Relations Webinar: 7:30 p.m., Zoom. Please Pre-register here for this event. This program will include a presentation by Ryan Hass and a panel discussion.
Wednesday, October 12
Social Equity hosts Anouar Rahmani, Algerian Writer and Human Rights Activist: 4:00-5:00 p.m., Jane Leonard Hall 225. Anouar Rahmani is a writer and human rights defender from Algeria. Through his writing and activism, Anouar advocates for individual freedoms and for freedom of speech. He is an Artist Protection Fund Fellow in residence at Carnegie Mellon University's Department of Modern Languages and the City of Asylum–Pittsburgh. Learn more here.
Monday, October 17
International Lunch Hour and Culture Fair: 11:15 a.m.–12:30 p.m., Sutton Hall: Blue Room. Join us for a free lunch to kick off this year's International Education Week events. International students will display posters of their home countries. We will also be highlighting some of the awesome staff, faculty, and student stars that make International Education work at IUP. Thank you for all that you do!       
Wednesday, October 19
English Department hosts Dr. Osman Ozdemir: Stabley 210, 5:30-6:30 p.m. Dr. Ozdemir will share insights about English language teaching and Turkish language education.
Thursday, October 20
International Poetry Night: 7:00–9:00 p.m., Elkin Hall Great Room. Poetry offers a unique look into different cultures and is a great way to share your culture and interests with the campus community. As participants read poetry, the poems will be shared in the original language and in English, so the audience can better understand the poem. All are welcome. 
Friday, October 21
Naturalization Ceremony: 11:00 a.m.–Noon, Kovalchick Convention and Athletic Complex: Toretti Auditorium. IUP has been asked to host a US Citizenship Ceremony for those in the Greater Pittsburgh area. Sponsored by the US Department of Homeland Security and the IUP Office of International Education. Open to the public.
Saturday, October 22
Washington, DC Trip: 6:00 a.m.–8:00 p.m., International Students and Scholars must register for this event at the Office of International Education. Payment must be made at the time of registration. The cost of this event is $30 and we only accept cash payments. This trip is nonrefundable and nontransferable.