International Education Week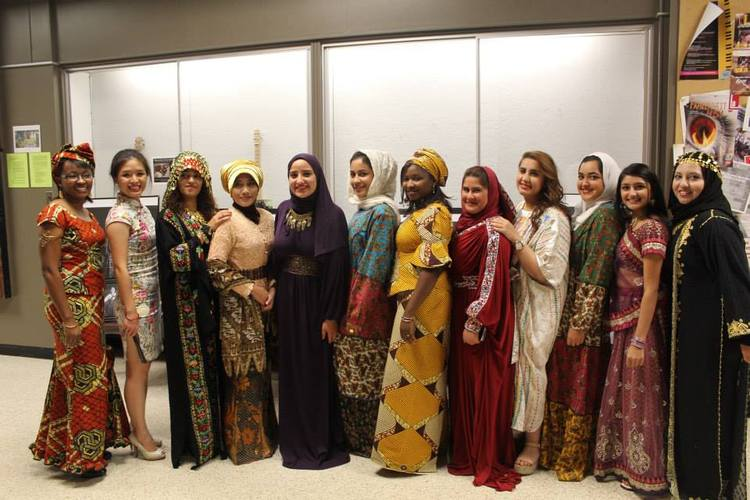 Please join the Office of International Education as they host International Education Week at IUP from October 17 through October 22, 2022.
IEW is a joint initiative between the United States Department of State and the United States Department of Education to promote cross-cultural awareness, prepare students for a global environment, and attract future leaders from abroad to study, learn, and exchange experiences in the United States.
Funding is provided by the OIE and IUP Student Co-Operative Association. All events are free and open to the community unless otherwise noted.
Schedule of Events
Monday, October 17, 2022
International Lunch Hour and Culture Fair: Noon–1:15 p.m., Sutton Hall: Blue Room. Join us for a free lunch to kick off this year's International Education Week events. International students will display posters of their home countries. We will also be highlighting some of the awesome staff, faculty, and student stars that make International Education work at IUP. Thank you for all that you do!      

Six o'clock Series
Tuesday, October 18, 2022
Study Away Fair: 11:00 a.m.–1:00 p.m., Leonard Hall Lobby. Stop by to discover the wide range of education abroad opportunities. Students can obtain information, talk to representatives and alumni about IUP exchanges, affiliated programs, faculty-led programs, and overseas volunteer and service-learning opportunities. 
Wednesday, October 19, 2022
Programs and Activity Fair: Department of Foreign Languages: 6:00 p.m.–8:00 p.m., Leonard Hall B11 Explore the opportunities through the Department of Foreign Languages! Meet the members of the department, Hear about the courses they teach, and get information on the many programs offered.  Most excitingly, learn about how other students are taking advantage of the worlds of opportunity open to all through the study of world languages. 
International Radio Hour: TBD. A musical event that celebrates your favorite international songs. 
Thursday, October 20, 2022
International Poetry Night: 7:00–9:00 p.m., Elkin Hall Great Room. Poetry offers a unique look into different cultures and is a great way to share your culture and interests with the campus community. As participants read poetry, the poems will be shared in the original language and in English, so the audience can better understand the poem. All are welcome. 
Friday, October 21, 2022
Naturalization Ceremony: 11:00 a.m.–Noon, Kovalchick Convention and Athletic Complex: Toretti Auditorium. IUP has been asked to host a US Citizenship Ceremony for those in the Greater Pittsburgh area. Sponsored by the US Department of Homeland Security and the IUP Office of International Education. Open to the public.
Saturday, October 22, 2022
Washington, DC Trip: 6:00 a.m.–8:00 p.m., Register for this event at the Office of International Education. Payment must be made at the time of registration. The cost of this event is $20 and we only accept cash payments. This trip is nonrefundable and nontransferable.