International Lunch Hour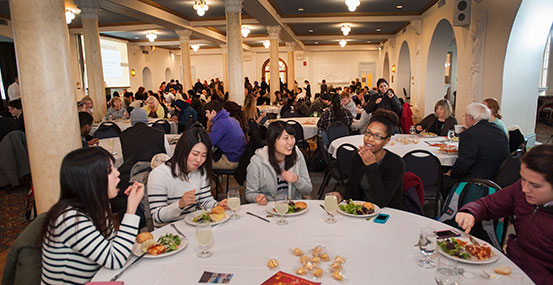 This event is open to all members of the university as well as the greater Indiana community.
The Lunch Hour is held each semester and is provided free of charge. Come join us and interact with the international students, faculty, and staff at IUP! 
2022–23 International Lunch Hours: 
Monday, October 17
Wednesday, November 9
Wednesday, February 15
Wednesday, April 26
All events will be held in Sutton Hall, Blue Room, 11:15 a.m.–12:30 p.m.