The Link
Newsletter for Alumni of the Communications Media Department
Greetings, alumni and friends!
Please enjoy our latest issue created for IUP Communications Media alumni (or visit the archives of the Link). As the newsletter was created in the interest of keeping our graduates up to date on the department's news, feel free to offer up suggestions.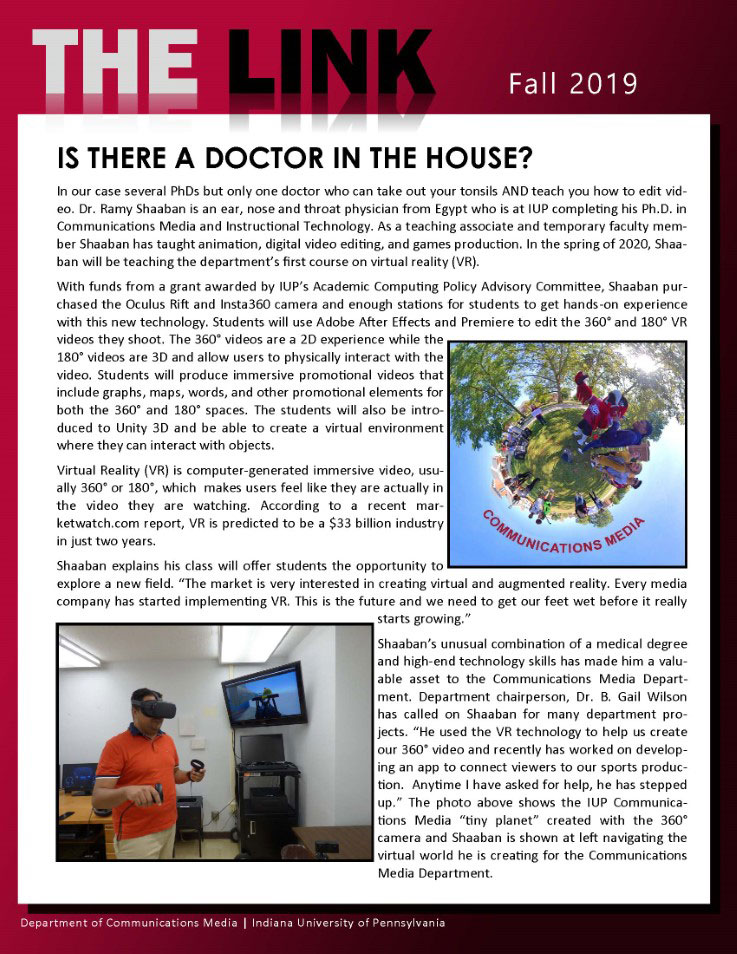 We hope you keep in touch with faculty and staff here at IUP as well as your fellow alumni. We appreciate your feedback and welcome hearing from you.
To view newsletters, you will need a PDF reader.