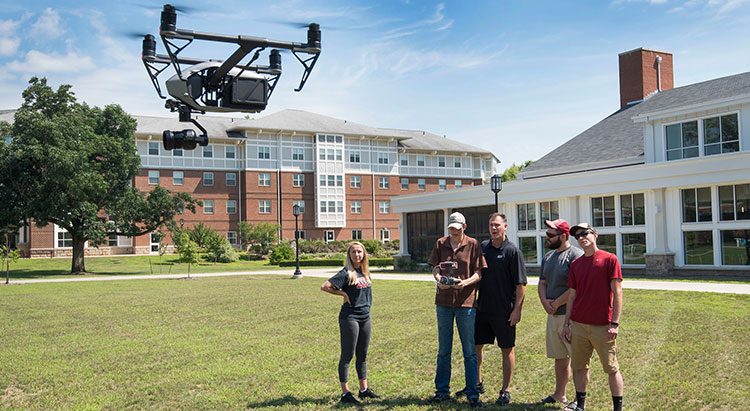 Take charge of where your career is going by going back to IUP. It's never too late to reach your goals.
You had reasons for leaving collegemaybe personal, academic, or financial reasons. We want to help you get back on the path to completing the degree you started.
Maybe you have some college credits but not enough for a degree? Would a degree help you get a better job? Further your education? The IUP Bachelor of Science in General Studies or Associate of Arts in General Studies degrees may be able to help.
These programs will let you combine courses you have already taken with some additional requirements to complete an associate's or bachelor's degree in General Studies. You'll graduate with broad knowledge in a variety of subjects and show employers you have the ability and persistence to get a degree. The bachelor's degree can also serve as a springboard to a graduate degree.
On-Campus or Online
The associate's degree can be completed or 100 percent online.
The bachelor's degree can be completed on campus or mostly online.
Transfer Credits
We work with you to maximize the amount and type of credit to transfer so you can graduate sooner and get credit for what you already know. Up to 30 credits can be transferred into this program. We accept transfer work from:
Other accredited colleges and universities
By exam (i.e., AP, CLEP, IB, and many more)
From the military (DD214 form)
By portfolio review
More detail is available on how your credits will transfer.
Admission Requirements
Official high school transcript showing a graduation date or official documentation showing an equivalent (i.e., GED).
If you have previous college experience, please send all official transcripts from all previously attended institutions.
SAT/ACT exam scores are not required for students that graduated more than three years ago.
Costs
Information on tuition and fees for online courses and programs is available at the Student Billing website.
The Office of Financial Aid explains how to get started with grants, scholarships, and loans to pay foryour education.
Advising
An advisor from the Department of Undergraduate Studies and Student Success will be assigned to you once you return to IUP.