Academic Support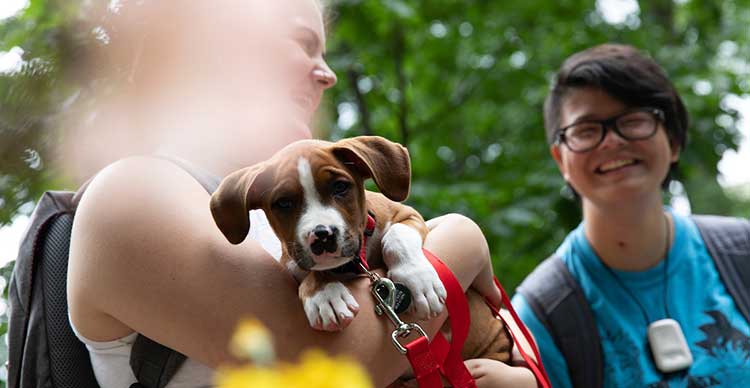 A college education is a personal journey.
But you don't have to take it alone. In addition to our Libraries system, IUP has a wealth of academic resources you can tap into when you need them.
The Writing Center, too, has walk-in tutoring. It offers a quiet, comfortable place to gather your thoughts, take a writing workshop, do research for an assignment, or write a rsum.
All IUP students use the MyIUP portal. It's a secure, on-line resource that lets you register for classes, plan schedules, and manage personal and financial records. It also includes news, upcoming, events, campus services, social media links, and much more. The IT Support Center can answer questions about how to use MyIUP and other electronic resources.
The Career and Professional Development Center and Major and Career Exploration Center can help you match your academic interests with your future goals.
"The most valuable feature of supplemental instruction would have to be how much easier it makes subject explanations. This is something that has really helped me out at IUP this year. The supplemental instruction leader has helped make my class material so much more understandable."

An IUP Nursing major