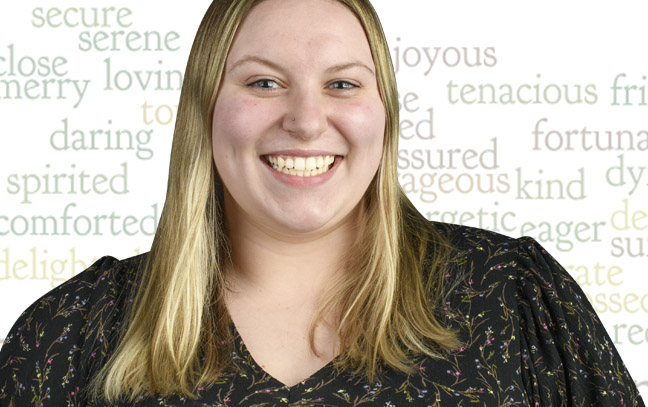 Become an Exceptional Teacher and Scholar
You know language is constantly changing—and you're ready to be at the forefront of studying that change. Focus your abilities as a researcher and become an outstanding teacher with the PhD in Composition and Applied Linguistics program. At IUP, you'll be surrounded by an accomplished group of doctoral students and faculty known for their enthusiasm, research, teaching, and publications.
Why Study Composition and Applied Linguistics at IUP?
You'll be ready to pursue a career sharing your knowledge of linguistics as both an educator and an active researcher. Few graduate programs in the US offer the rich blend of these two disciplines from the teacher-scholar perspective.
IUP's PhD in Composition and Applied Linguistics program is one of the oldest of its kind in the United States; the first class enrolled in 1976. While the curriculum has since been updated to meet changing demands in the field, our commitment to preparing leading teacher-scholars remains unchanged.
The current curriculum was crafted in 2018, ensuring you'll be immersed in state-of-the-art scholarship and content courses.
What You'll Learn
In your time at IUP, you'll focus on your passions and strengthen your expertise through coursework and research on topics including:
Composition and rhetoric
Critical language literacies
Digital technology and writing
Research approaches
Research writing and writing pedagogy
Second language (teacher) education
Imagine Your Future
Hungry to pursue a career as a teacher-scholar? This is the program for you. Picture yourself as a faculty member, literacy researcher, writing program director, academic administrator, or expert consultant.
Many alumni go on to fulfilling careers in teaching. The job outlook and salary for English language and literature teachers and researchers is listed below.
Classes and Requirements
The Teacher-Scholar Model
The entire curriculum for the PhD in Composition and Applied Linguistics program is built on the concept of the teacher-scholar, making it a unique program.
IUP takes an interdisciplinary approach to composition and language teaching practices. You'll develop a plan of study suited to your teaching and scholarly interests.
Conduct innovative research.
Serve as a teaching associate or part-time faculty member.
Work in the American Language Institute, which offers intensive programs in English for international students and visitors, or IUP's Writing Center.
Full Academic Catalog Listing
The course catalog is the official reference for all our degree and course offerings. Check it out for a full listing of the classes available and requirements for this degree.
A Global Community of Scholars
As a student in the PhD in Composition and Applied Linguistics program, you'll join a large family of dedicated professionals working in the United States, Canada, Africa, Asia, Central and Latin America, Europe, and the Middle East. You'll find a network of alumni who share your deep commitment to students, the teaching of writing and language, and to scholarship.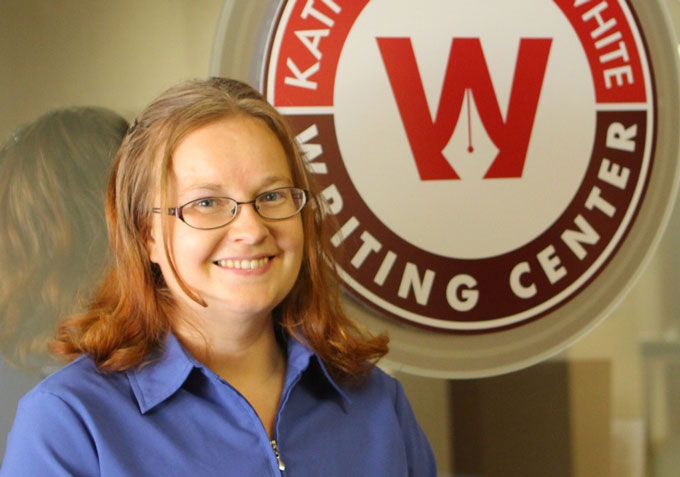 Internationally Recognized Faculty
The program is led by accomplished teacher-scholars from around the world. Faculty work across disciplines including the fields of composition, TESOL, rhetoric, and applied linguistics. You'll benefit from their unique perspectives and integrated research on language, literacy, culture, and writing.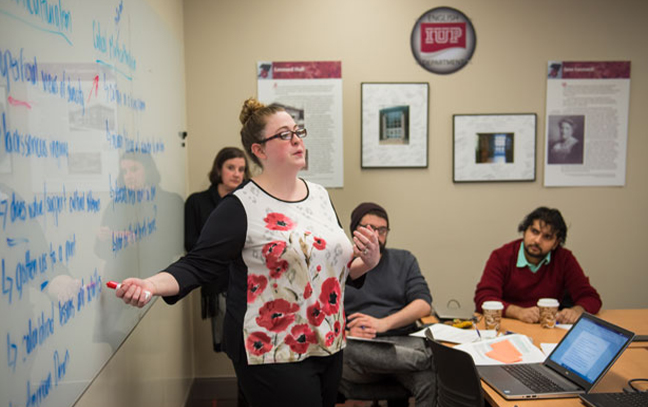 Professional Preparation
With a PhD from IUP, you'll have the tools you need to be an outstanding teacher. Our program is designed to prepare you to be an English and applied linguistics instructor at both two- and four-year colleges and universities.
Your foundation is core courses in composition and applied linguistics. As a whole, your course of study is flexible to increase your professional qualifications, teaching effectiveness, and ability to meet students' needs in the ever-changing academic marketplace.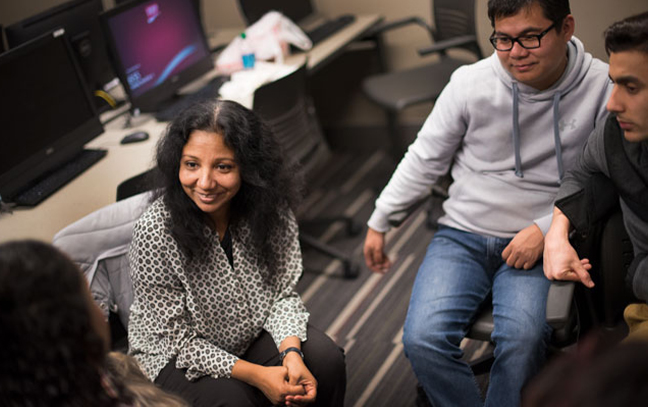 Diversity, Equity, and Inclusion
Since 1975, the PhD in Composition and Applied Linguistics program has focused on celebrating diversity and maintaining an inclusive environment that promotes intercultural understanding among students and faculty. We affirm this commitment through our coursework and scholarship, which encourages us to consider both local and global perspectives on language and literacy policies, practices, and learning.
Our diverse family of students, faculty, and alumni come from all over the world including Africa, Asia, Central and Latin America, Europe, the Middle East, and North America.
Given our program's inherently multicultural and multilingual values, we affirm our commitment to creating an inclusive environment for all students, regardless of race, ethnicity, religion, gender, sexual identity, ability, migration status, national origin, or other forms of identity. We welcome and honor the perspectives, cultures, and traditions that each of our students, faculty, and alumni bring to our program.